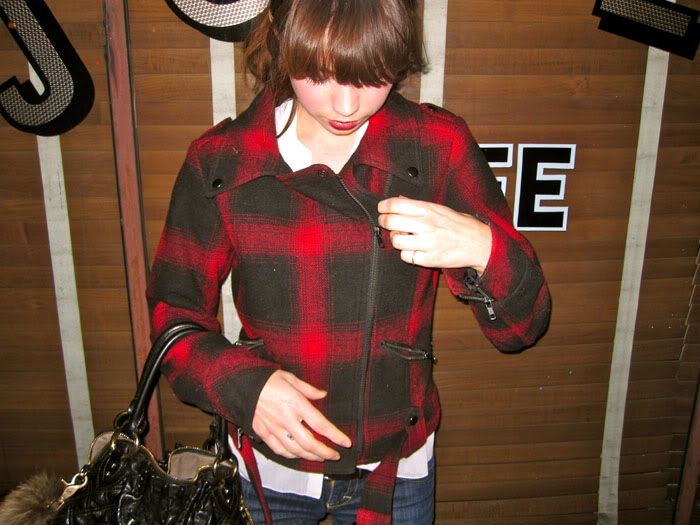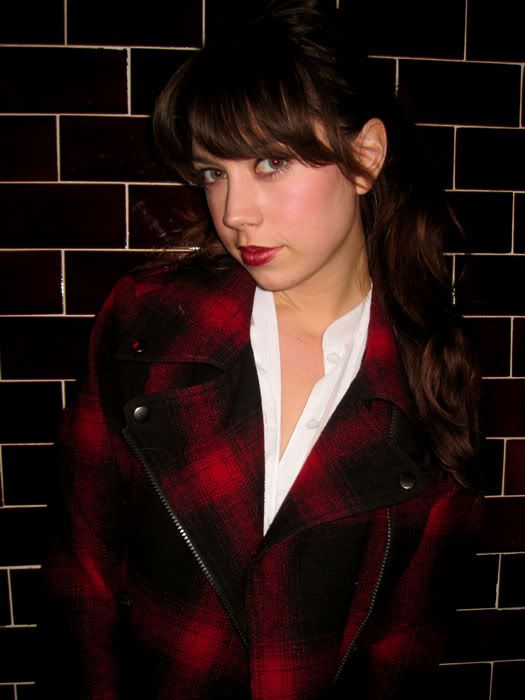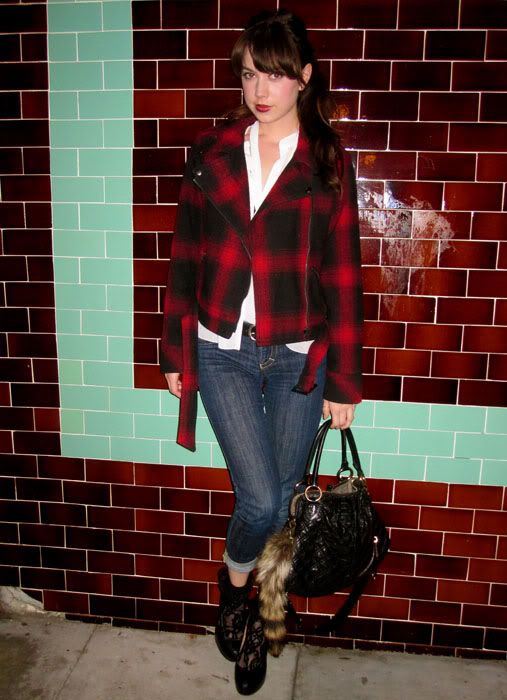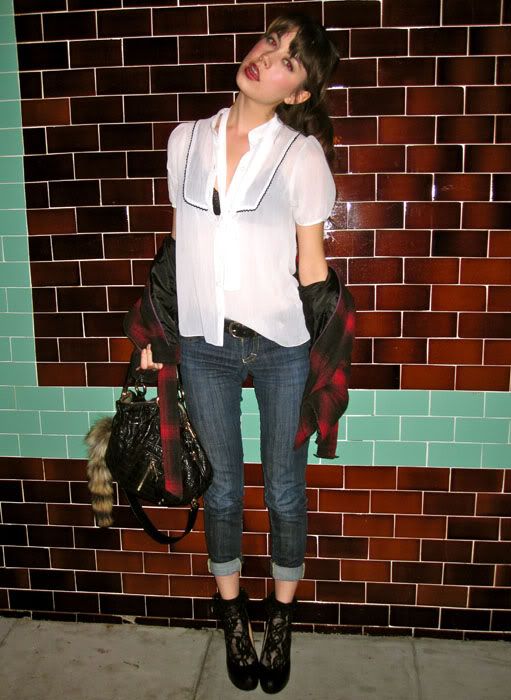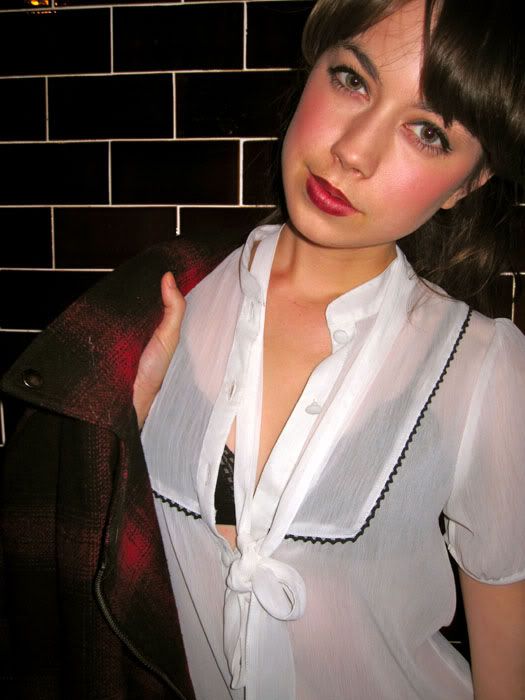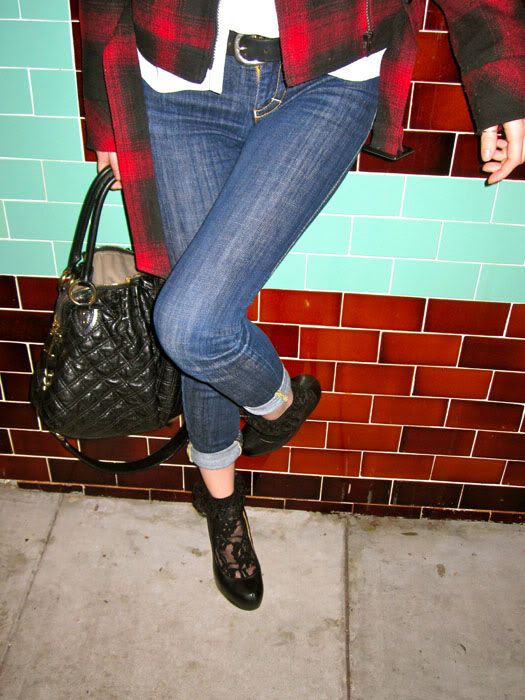 On Jen...
Jacket - American Vintage / Blouse & Socks - Tokyo find / Jeans - Miss Sixty
Heels - Top Shop
I'm a winner, I'm a sinner
Do you want my autograph
I'm a loser, what a joker
I'm playing my jokes upon you
While there's nothing better to do
Don't you look at my girlfriend
She's the only one I got
Not much of a girlfriend
Never seem to get a lot
As you can tell from my previous posts...
I love wearing socks with heels!
And now that it is winter instead of pairing my socks with my short shorts (which I am missing)
I am pairing them with cuffed or rolled skinny jeans.
It kinda gives a little retro feel to my ensemble!
I almost want to start singing Grease Lightening.......!
I'm also a huge fan of plaid especially in the winter,
I feel it gives my outfit the seasonal look which in LA I need to do because we know we don't get all 4 seasons here....
Enough of my rambling, I'm off shooting for
Swirl.com
today!
Have a great day!