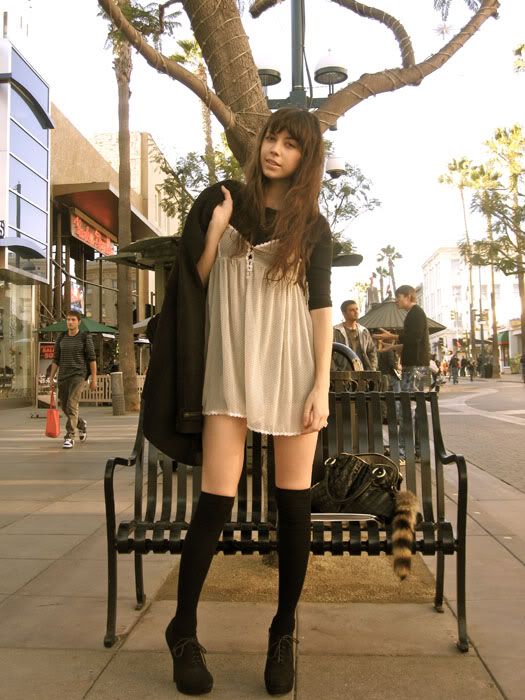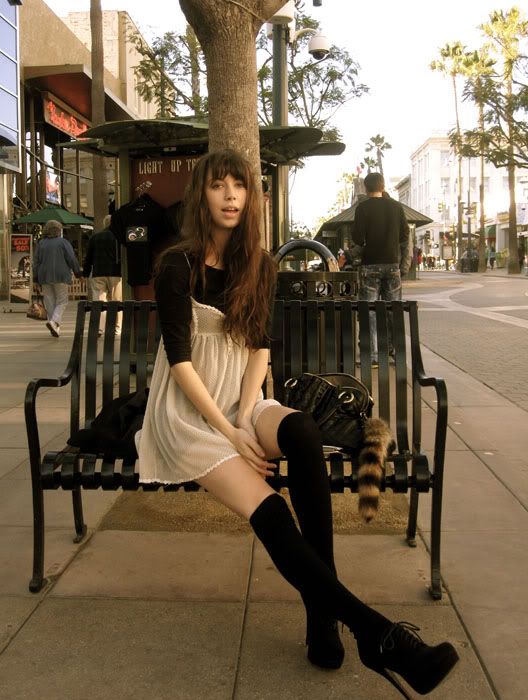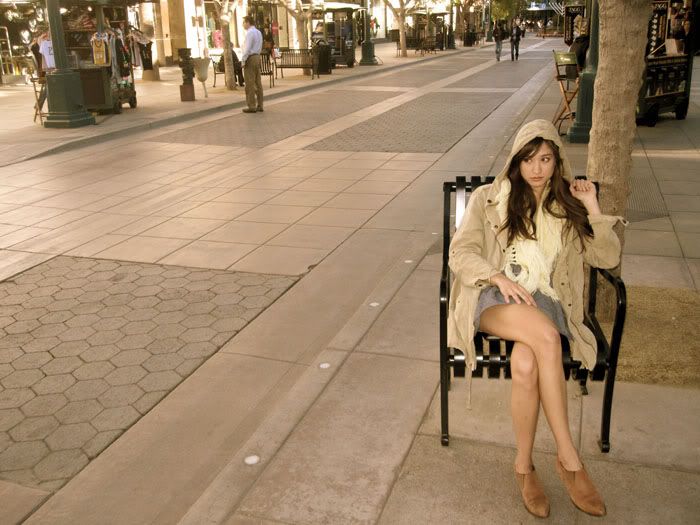 On Jen...
Jacket, Top & Socks - H&M / Sheer Dress - UO / Booties - F21 / Purse - Marc Jacobs
and Roco the Tail
You're walking meadows in my mind,
Making waves across my time,
Oh no, oh no.
I get a strange magic,
Oh, what a strange magic,
Oh, it's a strange magic.
Got a strange magic,
Got a strange magic.
- Electric Light Orchestra
Oh I loooove the Holidays!
My little Nugget ( Christina, in the last photo) and I met up at the 3rd st Promenade
in Santa Monica for lunch and a little shopping...
I have had this little sheer dress for quite some time now but wasn't quite sure how I was going to pull it off.
Then this morning I woke up and figured it out!
I put on my go to black American Apparel mini skirt and a tight black top which created the perfect under garment to be underneath the sheer tank dress!
xo J