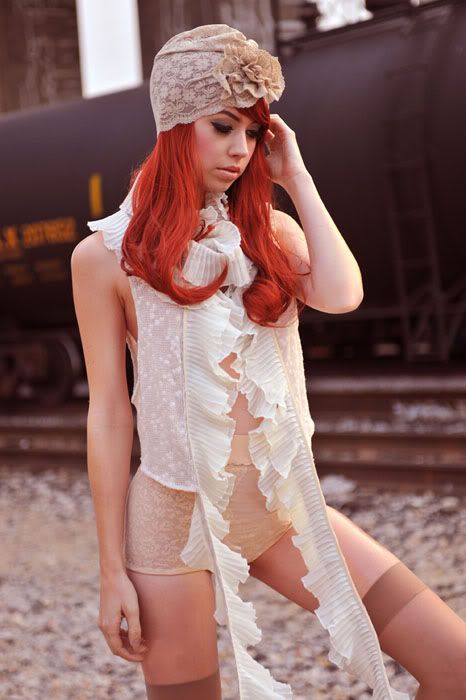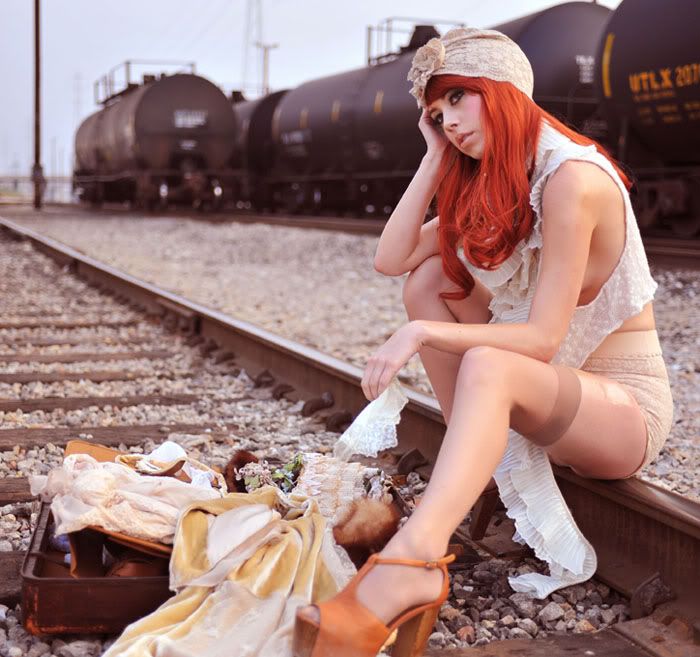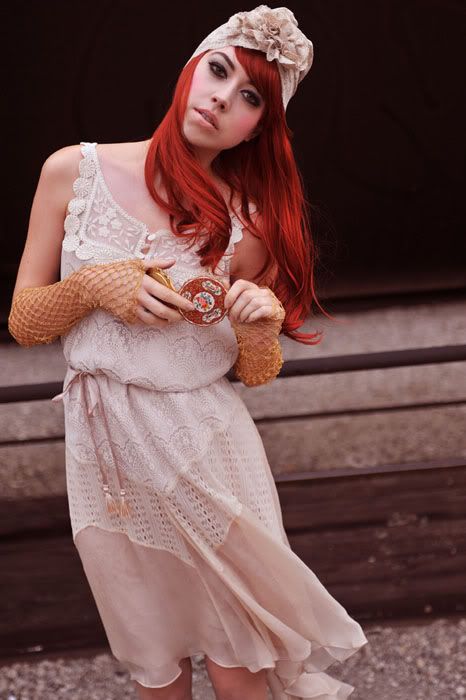 On Jen...
All Clothing from the Esther Jean
A couple of months ago I had the pleasure of working with my friend Ashley who is the master mind behind the beautiful romantic line Esther Jean!
I was very excited when Ashley told me that I was going to be a red head in this shoot.
It is a color that I have been dying to try but at the moment my agencies are not quite ready for that change yet....
Maybe in 2011?
A girl can dream......
At the moment I have been very into the new show Boardwalk Empire
and when I saw these photos the clothing and feel of them definitely reminded me of what some of the women on the show would wear.