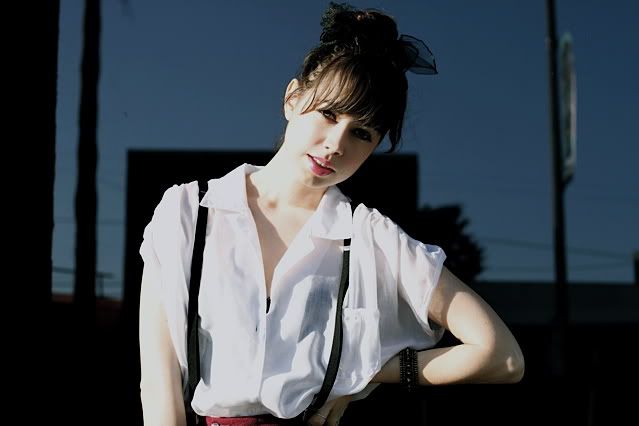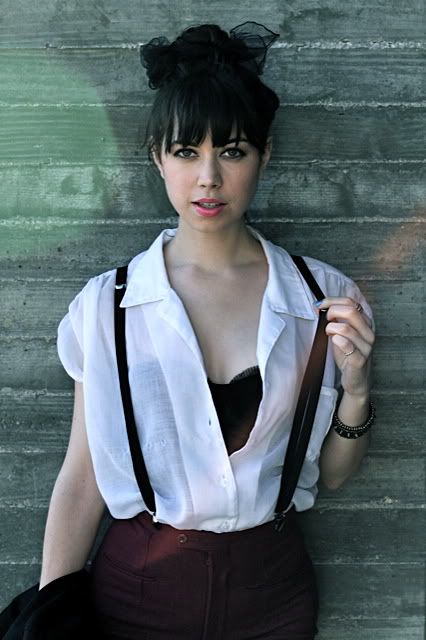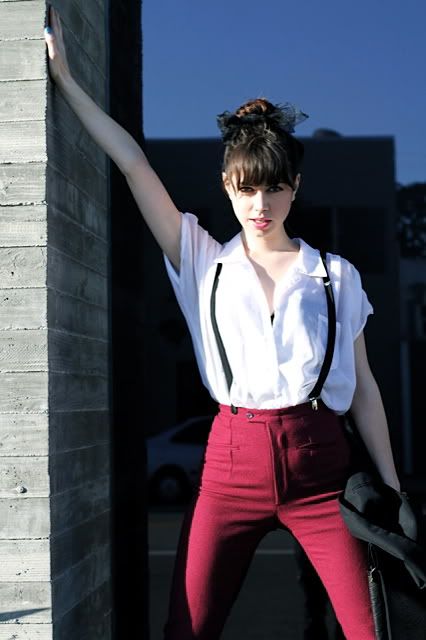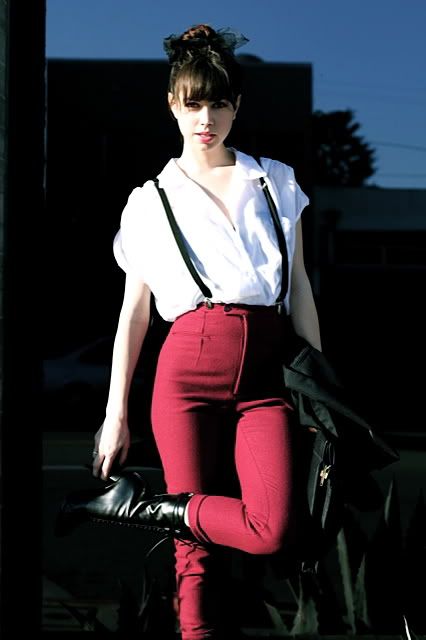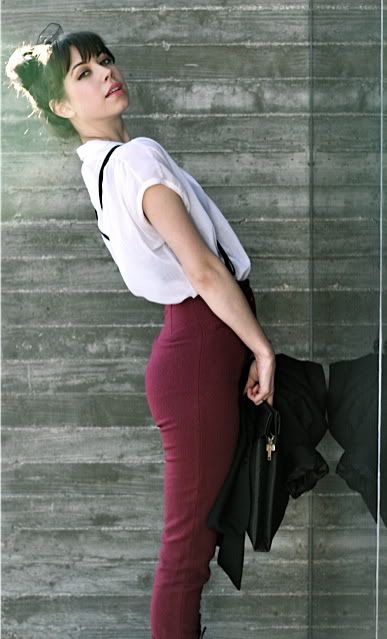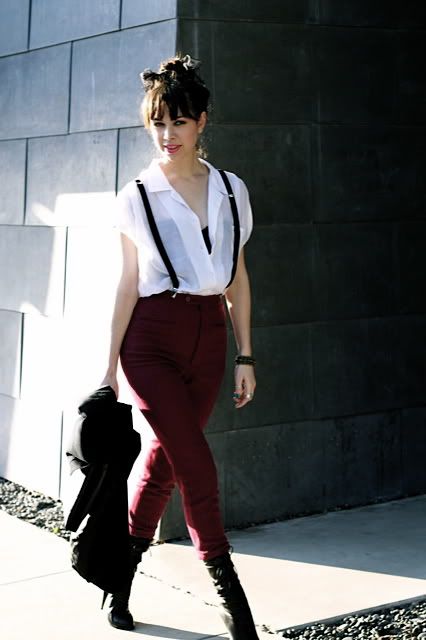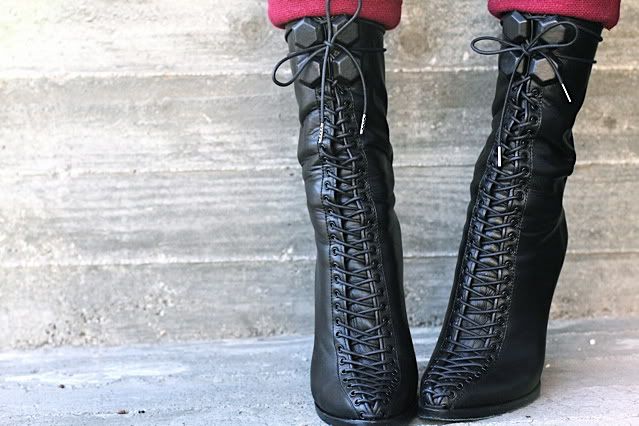 On Jen...
Blouse - Thailand Find / Trousers, Blazer & Bustier - Vintage / Boots - Givenchy
Suspenders - Marc Jacobs
Oh, we-ooh, I look just like Buddy Holly
Oh, oh, and you're Mary Tyler Moore
I don't care what they say about us anyway
I don't care 'bout that
Don't you fear, I'm always near
I know that you need help
Your tongue is twisted, your eyes are slit
You need a guardian
Hoo, hoo
And you know I'm yours
Hoo, hoo
And I know your mine
Hoo, hoo
And that's for all of time
- Weezer
I do love Annie Hall!
So here is my take on this iconic look!
I wanted to make the look a bit more fun, flirty and sexy so I....
added the sheer blouse and put it over my black bustier.
Then of course the Givenchy boots finish the look off with some attitude.
Lastly for my flirty and girly touch I added the sheer tie in my bun!
PS... Do you want to know a secret and get slightly jealous.....?
I scored these trouser for $3! Always try on vintage because you never know it might be made for you.... =)
xo J