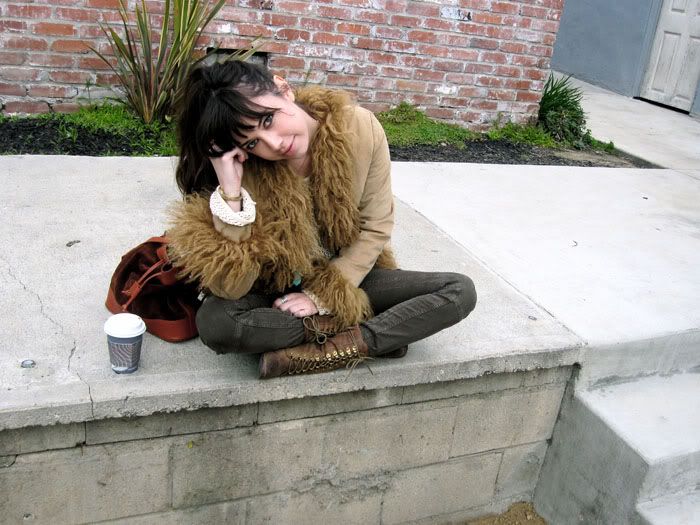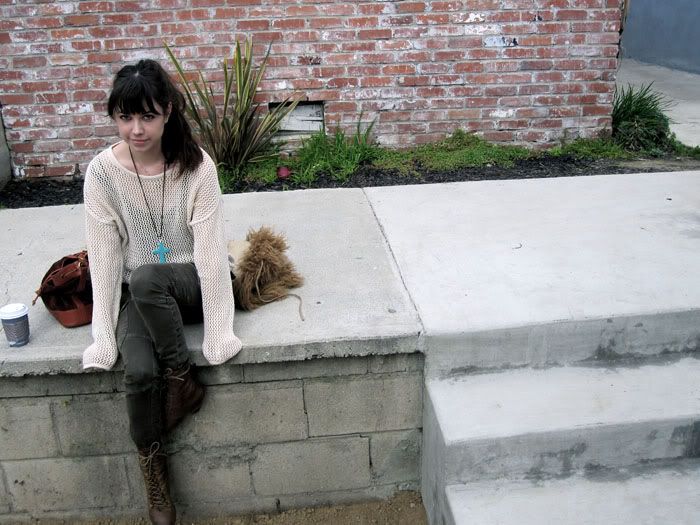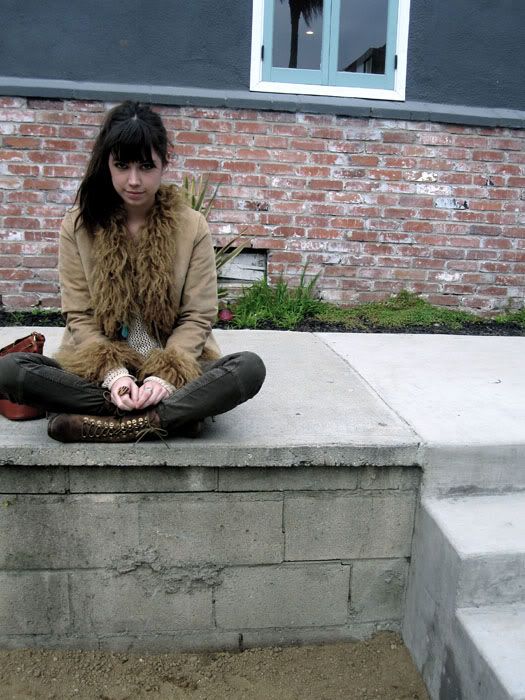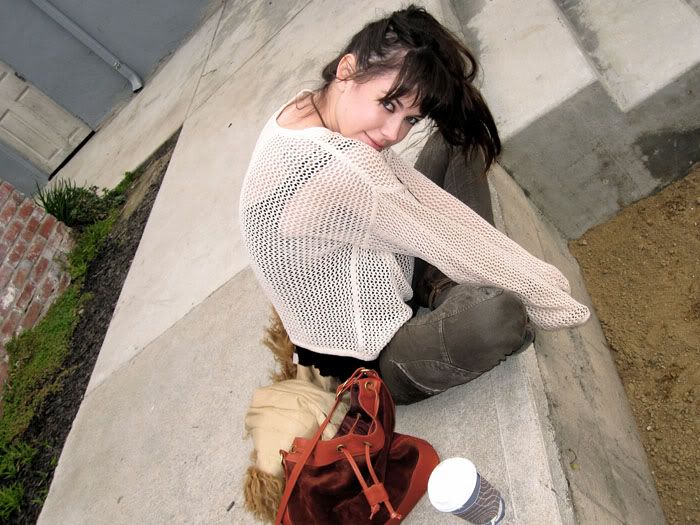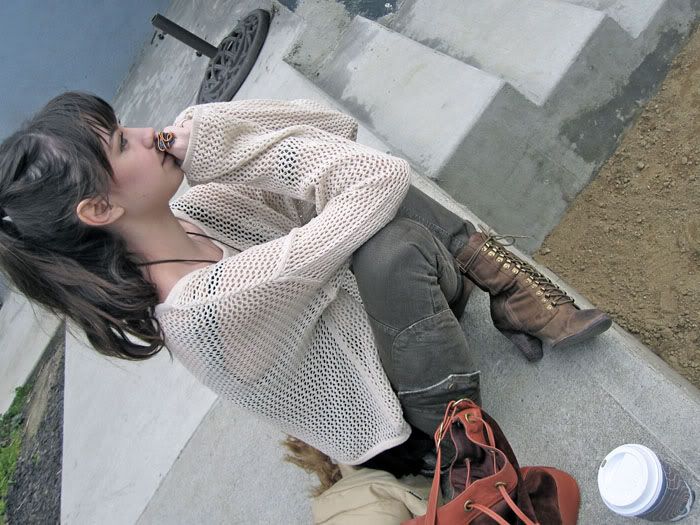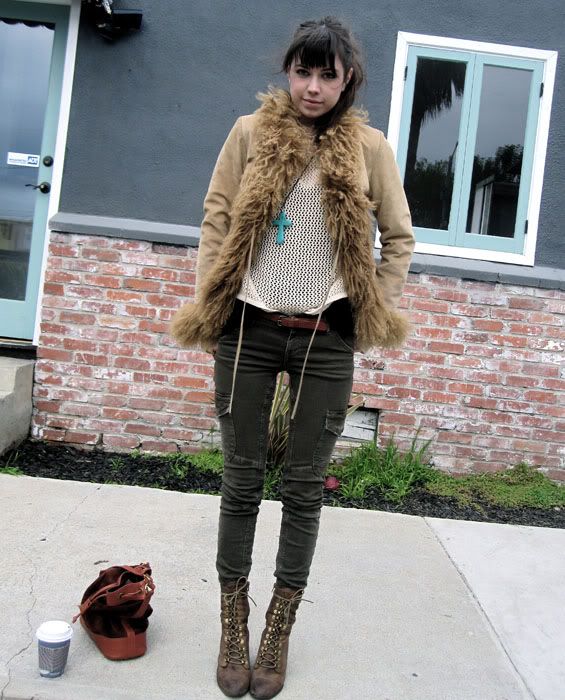 On Jen...
Jeans - Current Elliot / Jacket, Purse & Sweater - Vintage / Boots - JC
My mama said
That your life is a gift
And my mama said
There's much weight you will lift
And my mama said
Leave those bad boys alone
And my mama said
Be home before dawn
And my mama said
You can be rich or poor
But my mama said
You can be big or small
But I'm always on the run
- Lenny Kravitz
This weather is making it quite hard for me to dress....
Hot and cold through out the day, so again layers are my answer!
I was pretty excited when I founds these cargo pants at Barney's Warehouse sale.
Current Elliot jeans seem to fit me perfect so I was excited especially since there about 75% off!
I spent the day in Venice watching all the interesting peeps that end up there on the boardwalk.
I could literally sit a cafe there all day and be quite entertained!
Hope everyone had a good day!
xo J