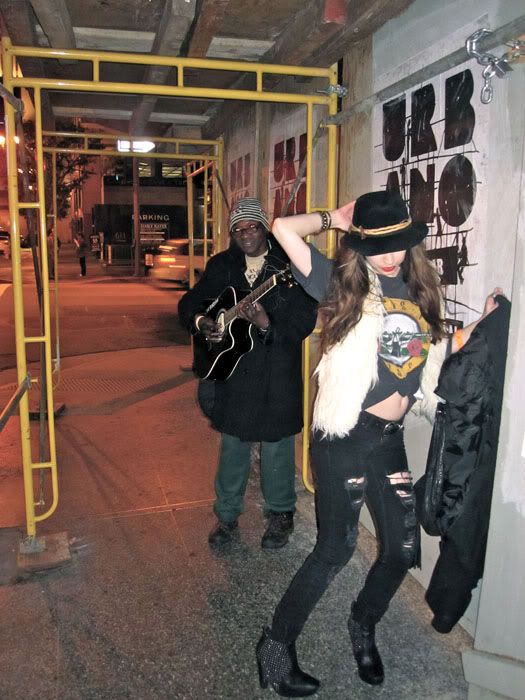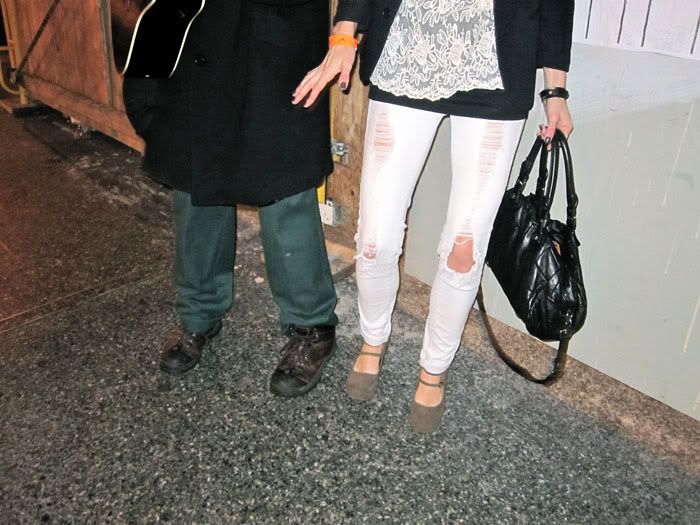 On Jen...
Jacket - H&M / Jeans & Vest - F21 / GnR Shirt & Hat - Vintage / Boots - Sam Edelman
Can you feel it, see it, hear it today?
If you can't, then it doesn't matter anyway
You will never understand it 'cause it happens too fast
And it feels so good, it's like walking on glass
It's so cool, it's so hip, it's alright
It's so groovy, it's outta sight
You can touch it, smell it, taste so sweet
But it makes no difference 'cause it knocks you off your feet
You want it all but you can't have it...
- Faith No More
So my girlfriend and I hit the streets of downtown last night...
We started at Chaya for Happy Hour, then made our way to catch the band
He's my Brother She's my Sister
and ended the night at a the Library Bar where we met a musical friend on the street.
He sang us songs and we danced a bit... overall it was a great night!
I was such a fan of the Zoe boot by Sam Edelman that I had to grab the
Zoyla's when they came out.
They are so comfortable and scream rock and roll...
Have a good weekend!
xo J