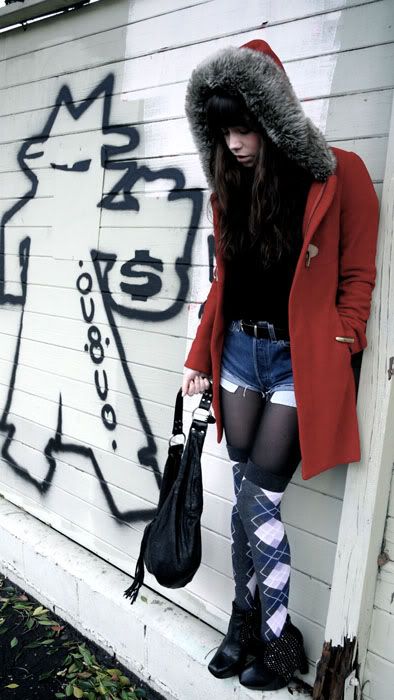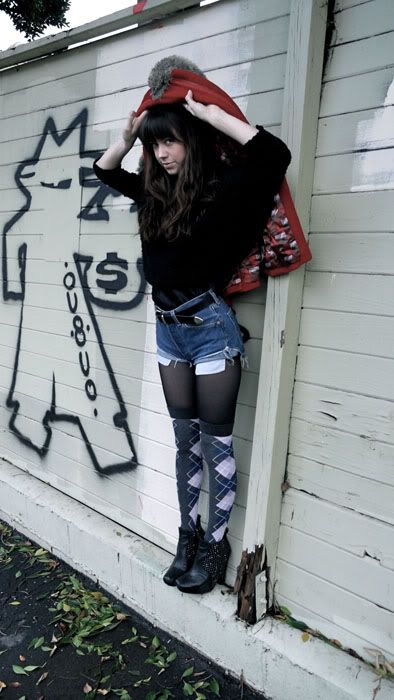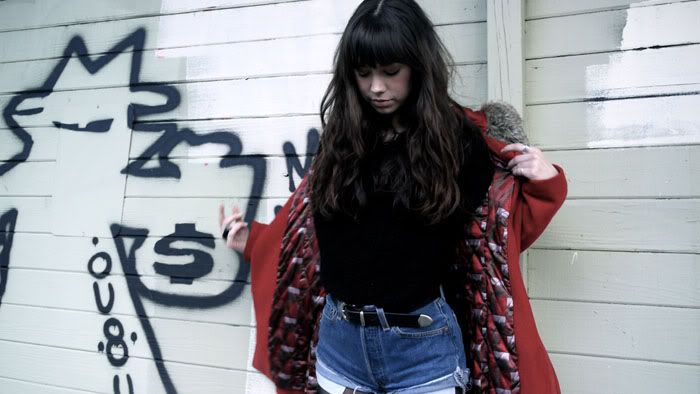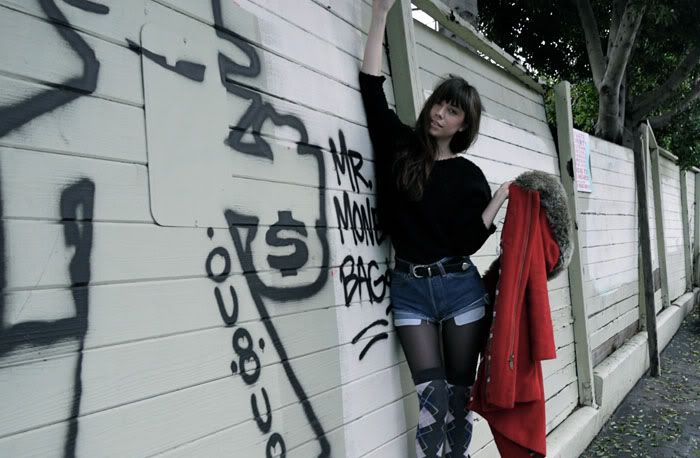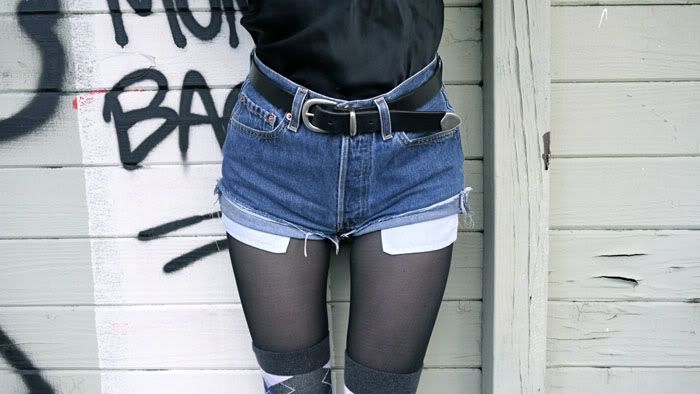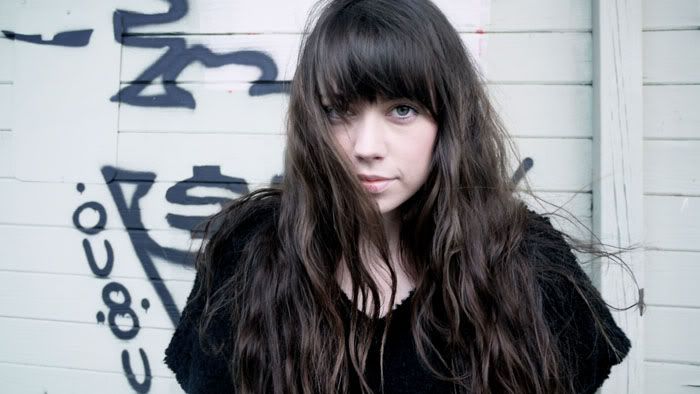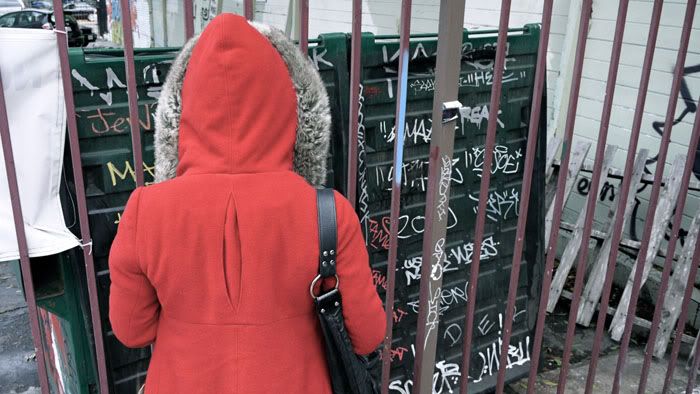 On Jen...
Jacket -
UO
/ Sweater -
LF
/ Shorts -
DIY
/ Tights & Socks - Target
Shoes - Sam
Edelman
/ Purse - Tammi Lyn
They say 'Freak'
When your singled out
The red
Well, it filters through
So lay down
The threat is real
When his sight
Goes red again
Seeing red again
Seeing red again
We had a down pour this past weekend which caused the next couple days to be overcast
with a slight drizzle on and off...
So I pulled the only coat in my closet that has a hood and warm enough for this weather.
Which led me this red number!
My favorite part of this coat besides the vibrant color is....
The thing I love about coats like these is that they are almost an outfit itself...
Then when you unzip it you can display a whole other outfit!
Now I added the knee socks over my tights because I wanted to add some flavor to one of my staple tights with short looks.
Especially since I kept the color palette pretty basic (besides the coat)
I just bought this black sweater which has instantly become my go to sweater at my local
LF
store. They seriously have great pieces I could stay hours in there.....
Well I may have....