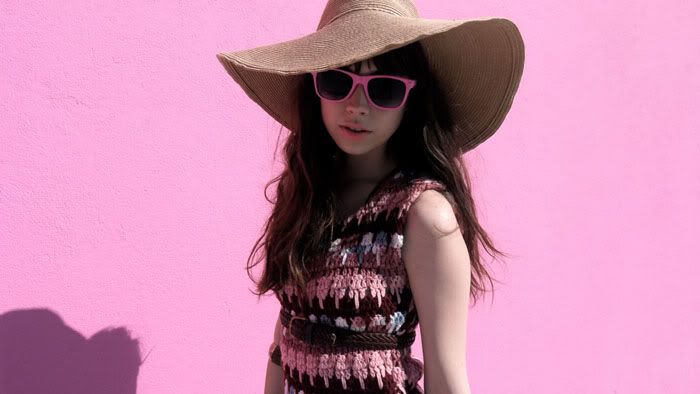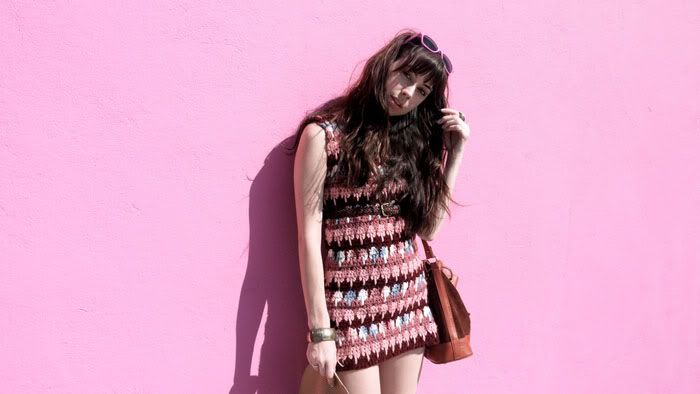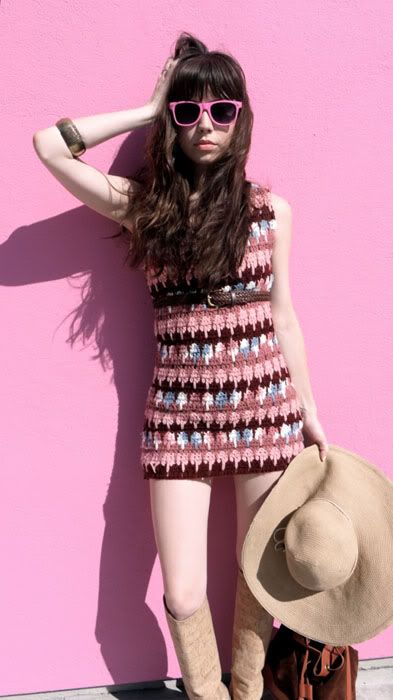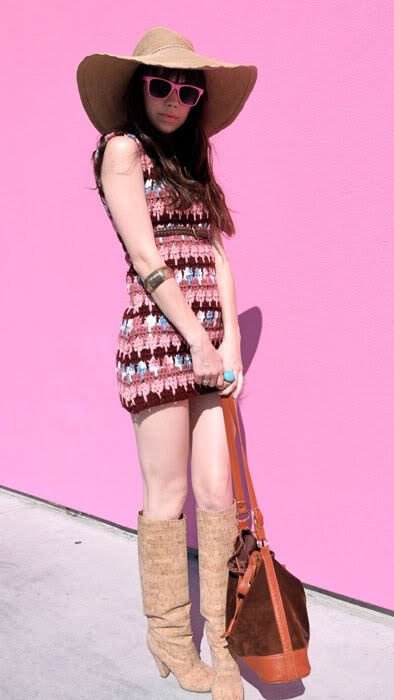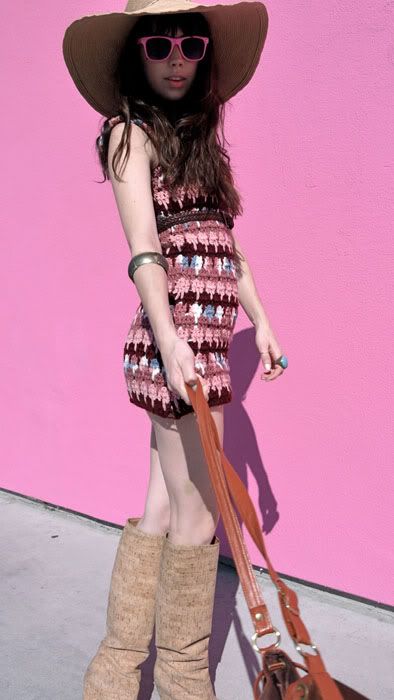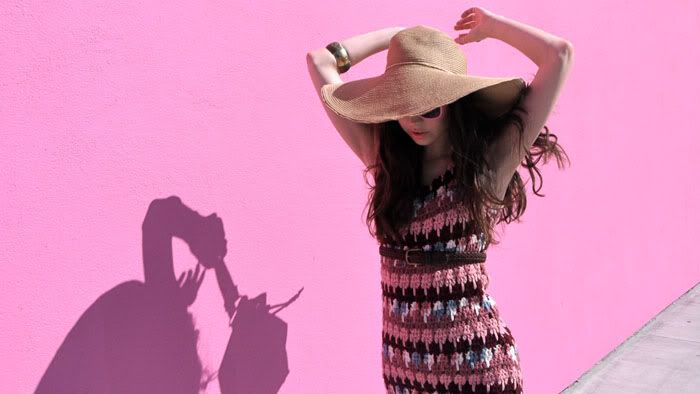 On Jen...
Dress, Purse & Belt - Vintage / Boots - Maison
Martin Margiela
Glasses - c/o 80's Purple /
Jewelry - H&M / Hat - Unknown
Photos By: De La Barracuda
Wake up Maggie, I think I've got something to say to you
It's late September and I really should be back in school
I know I keep you amused, but I fell I'm being used
Oh Maggie, I couldn't have tried any more
You led me away from home
Just to save you from being alone
You stole my heart and that's what really hurts
- Rod Stewart
I just about died when I saw this dress!
I love everything about it especially the Jane Birkin feel...
I knew right away I wanted to pair it with these cork boots of mine to complete that 60's vibe.
Then to make it better...
when I received a package from
80's purple
and saw these fantastic hot pink sunnies I added them to give it a funkier look!
xo J