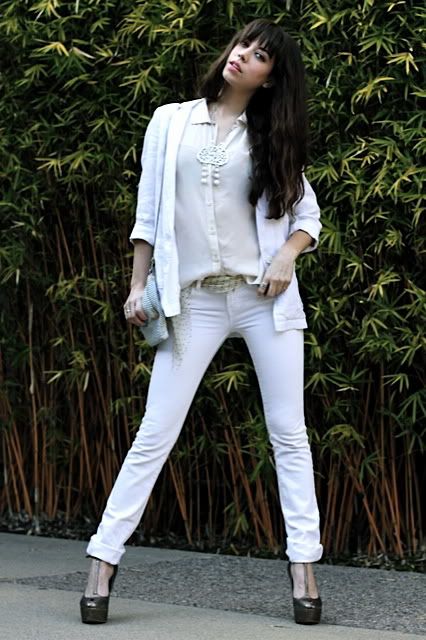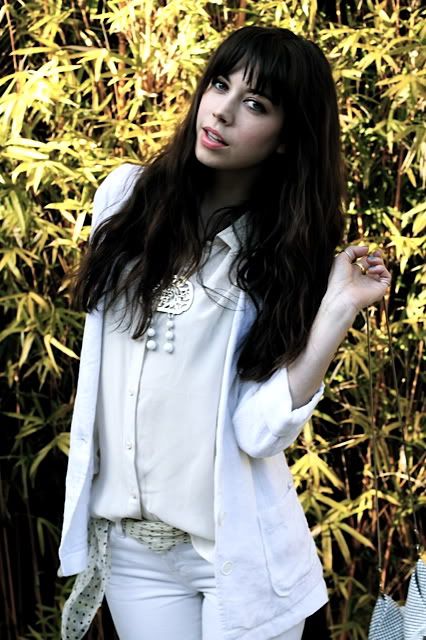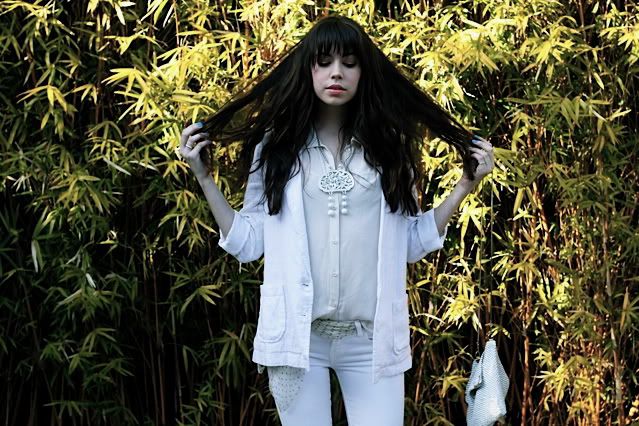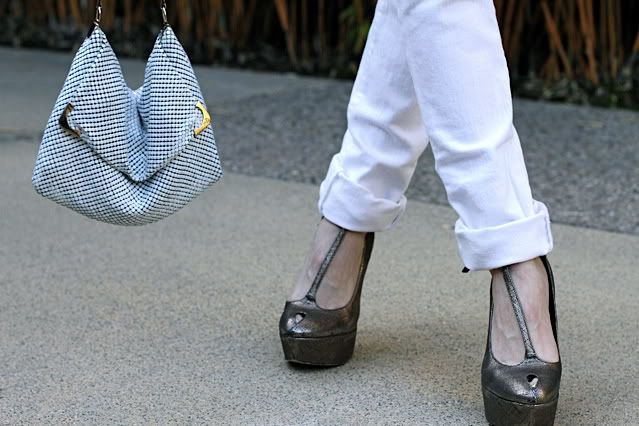 On Jen...
Blazer - Top Shop / Blouse - H&M / Jeans - Seven / Heels - Sam
Edelman
Purse, Scarf (Belt) & Necklace - Vintage
She said, "There is no reason
And the truth is plain to see."
But I wandered through my playing cards
And they would not let her be
One of sixteen vestal virgins
Who were leaving for the coast
And although my eyes were open wide
Then might have just as well been closed
And so it was that later
As the miller told his tale
That her face, at first just ghostly,
Turned a whiter shade of pale
The sun is shinning and so the lighter shades of clothes are what I'm drawn too....
I love the tonal look, my go to tends to be black and grays, BUT
it was fun to try something completely opposite with the white and cream.
I love how fresh and crisp it looks...
With having the heels a bit darker it makes this pretty
silhouette
a bit tougher
and a bit of edge.
xo J