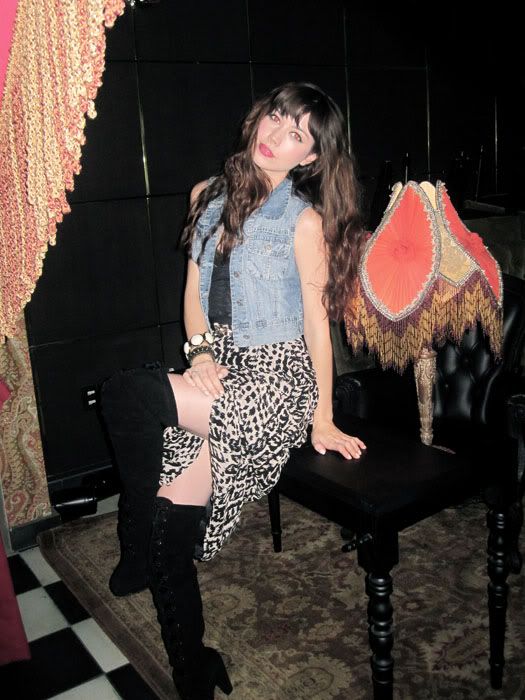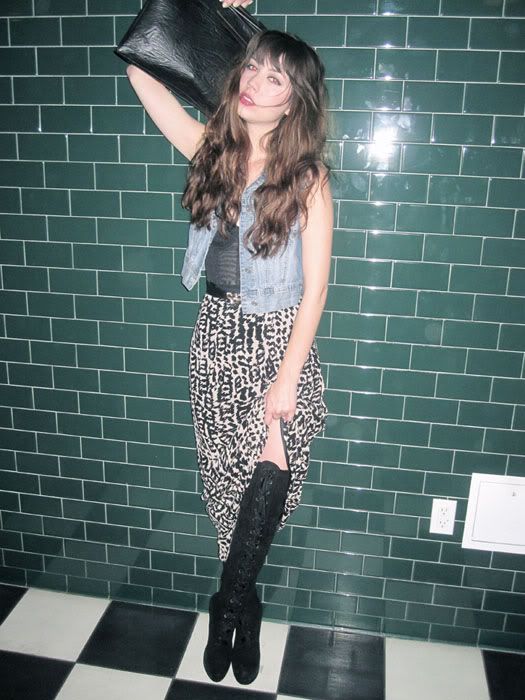 On Jen...
Denim Vest, Bustier & Clutch - Vintage / Skirt - H&M / Jacket - Hurley
Boots - Robert Clergerie / Jewelry - Assorted
I am the girl you know, can't look you in the eye
I am the girl you know, so sick I cannot try
And I am the one you want, can't look you in the eye
I am the girl, you know I lie, I lie and lie
I'm miss world, somebody kill me
Kill me pills
No one cares, my friends
My friend
I'm Miss World, watch me break and watch me burn
No one is listening, my friend
- Hole
It was a Saturday night and my friends and I ventured out and tried a hot new restaurant
called Cleo in Hollywood that is part of the new Redbury Hotel.
The cuisine is Mediterranean and quite tasty!
I bought this maxi skirt awhile back when H&M was having their holiday sale. I loved the print because from afar it looks maybe animal print but it's not.
Pairing it with my bustier makes the long maxi a bit more sexy and edgy...
which is just the way I like it!
Hope you all had a great weekend!
xo J