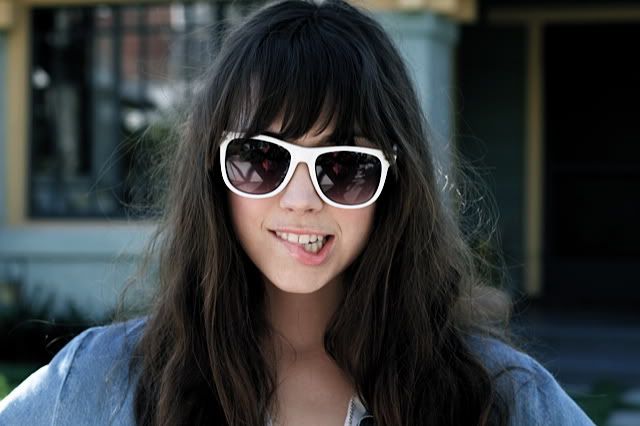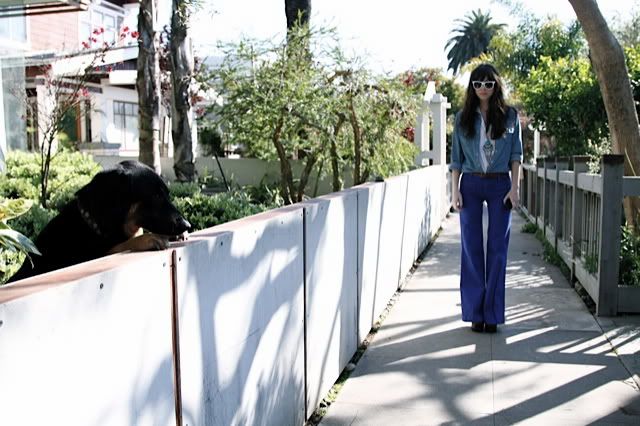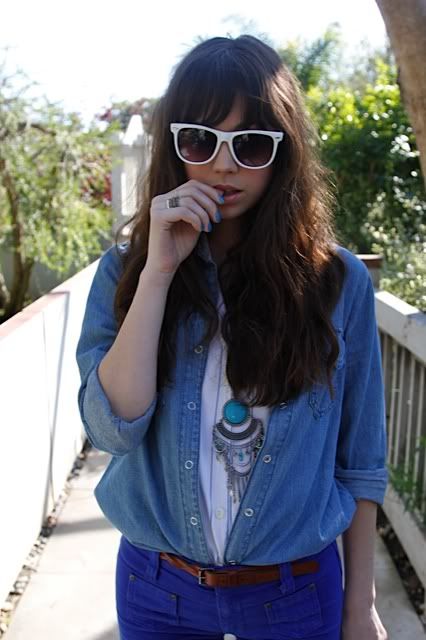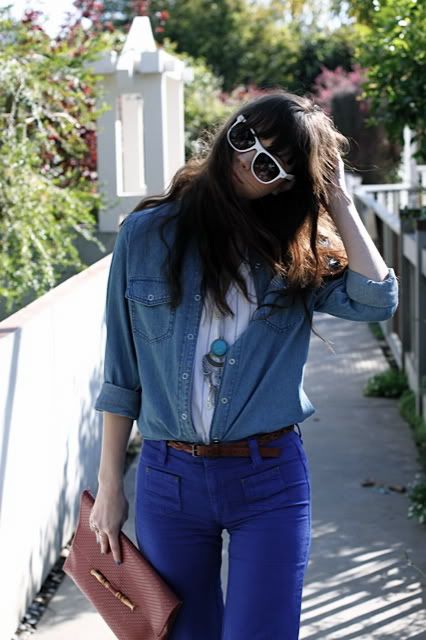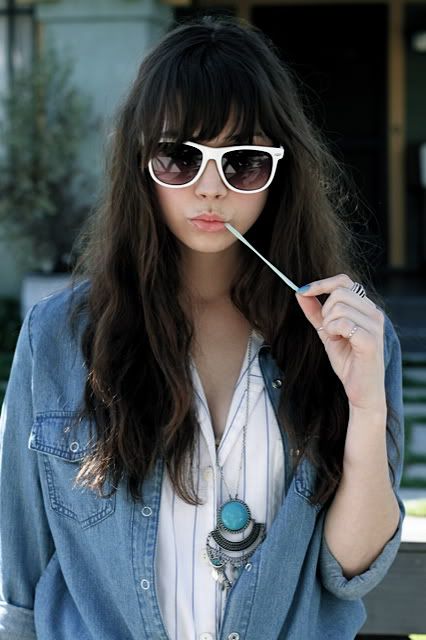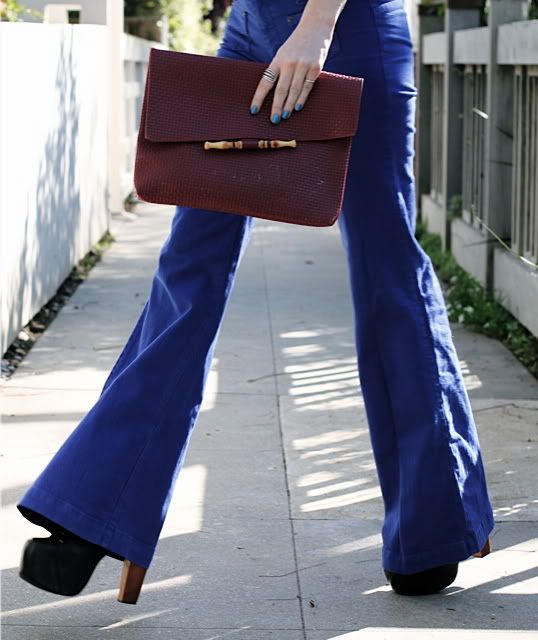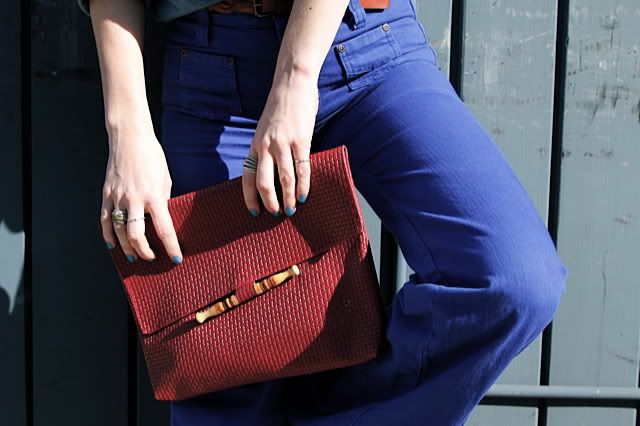 On Jen...
Denim Shirt - F21 / Top & Clutch - Vintage / Jeans - Ditto / Shoes -
JC
Necklace - H&M / Sunnies - 80's Purple
Hey kids, shake it loose together
The spotlights hitting something
That's been known to change the weather
Well kill the fattened calf tonight
So stick around
You're gonna hear electric music
Solid walls of sound
Say, candy and
ronnie
, have you seen them yet
But they're so spaced out,
bennie
and the jets
Oh but they're weird and they're wonderful
Oh
bennie
she's really keen
She's got electric boots a mohair suit
You know I read it in a magazine
Bennie and the jets....
-Elton John
I was definitely feeling the funk and wanted to go to the extreme with denim on denim...
I thought pairing a denim top with colored denim would make it a bit more fun and youthful.
Kinda effortless....
And of course I needed my Lita's to funk up the out fit and give it that 70's finishing touch to it!