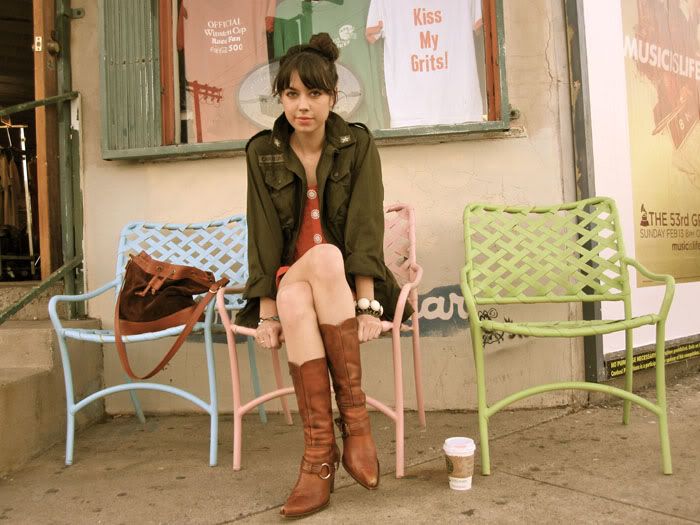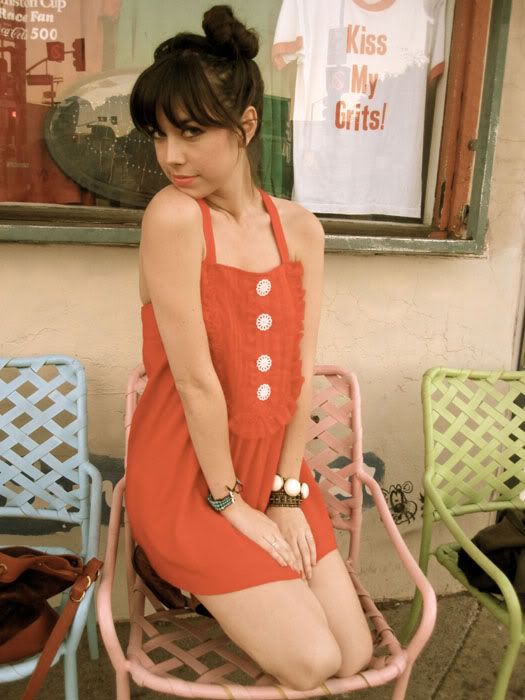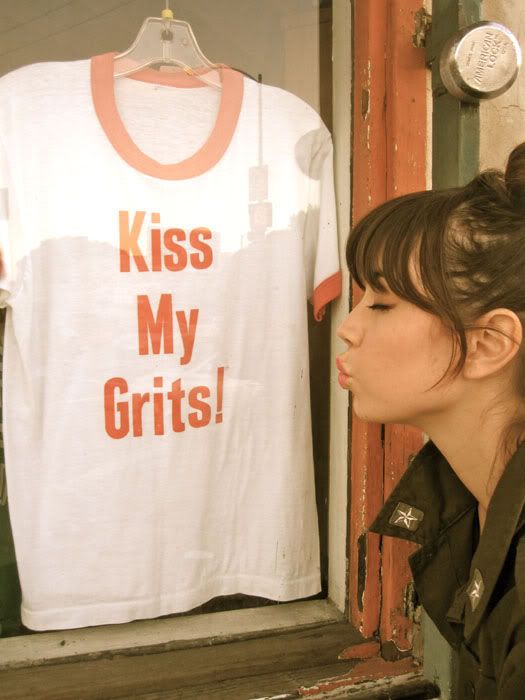 On Jen...
Dress & Boots - Vintage / Jacket -
LF
/ Jewelry - F21 & H&M
Lovely girls you're the beauty in my world
Without you there aren't reasons left to find
And I'll pull your crooked teeth
You'll be perfect just like me
You'll be a lover in my bed
And a gun to my head
We must never be apart
We must never be apart
- Smashing Pumpkins
Like I mentioned it has been warming up!
So I was finally able to throw on this little ruffled summer dress....
I found it in the dead of winter (of course) at a vintage store and even though it was freezing
I knew I would put it to good use when the time was right.
I paired it with some country style boots and added my military jacket for a bit of edge.
Have a great weekend everyone!
I'm off to a concert tonight so next week will have some killer posts =)