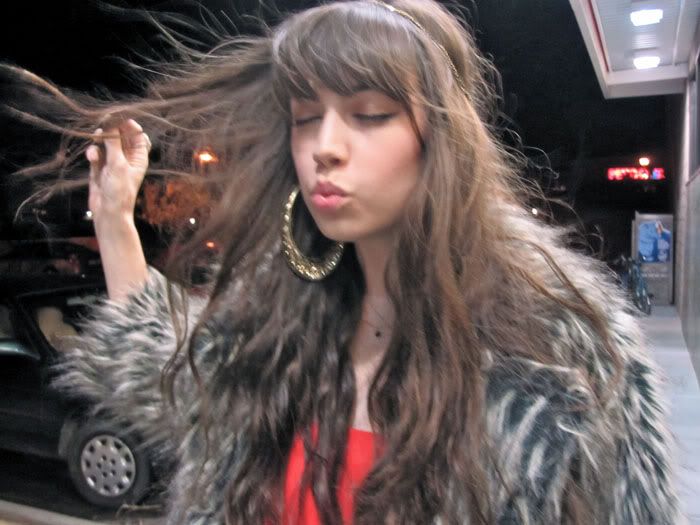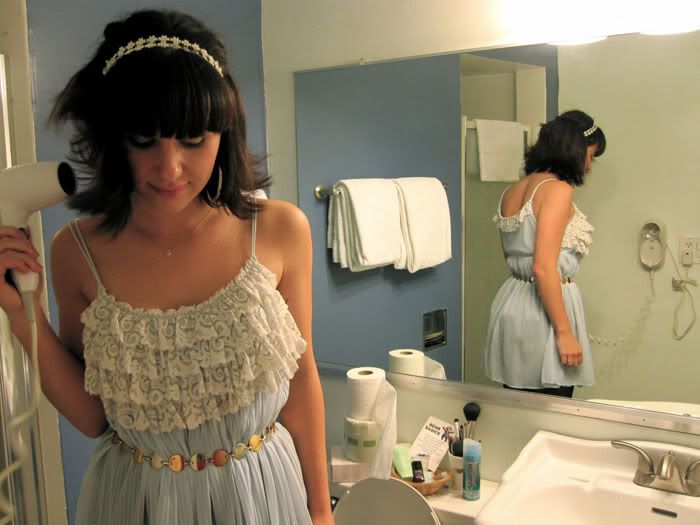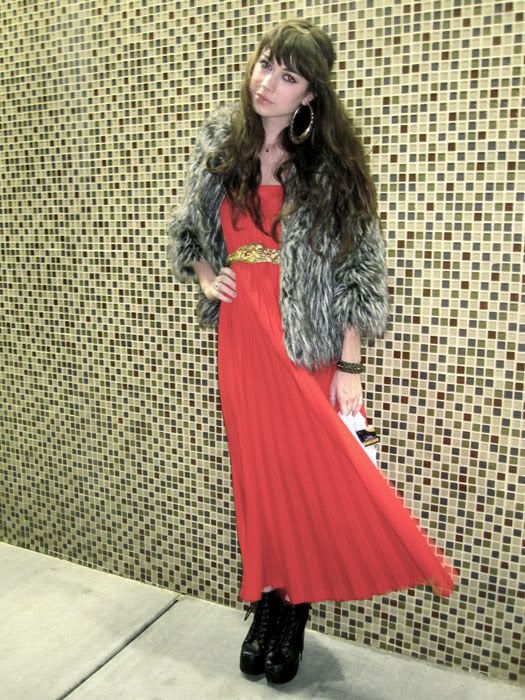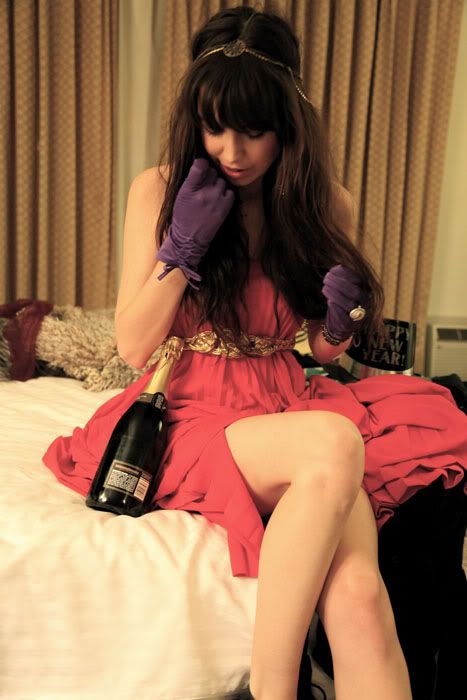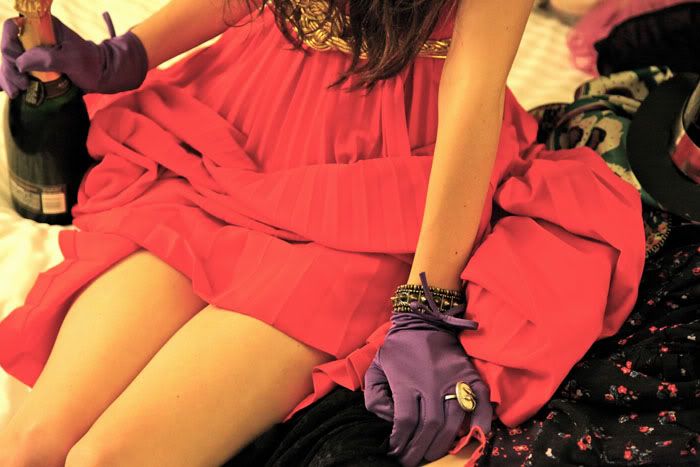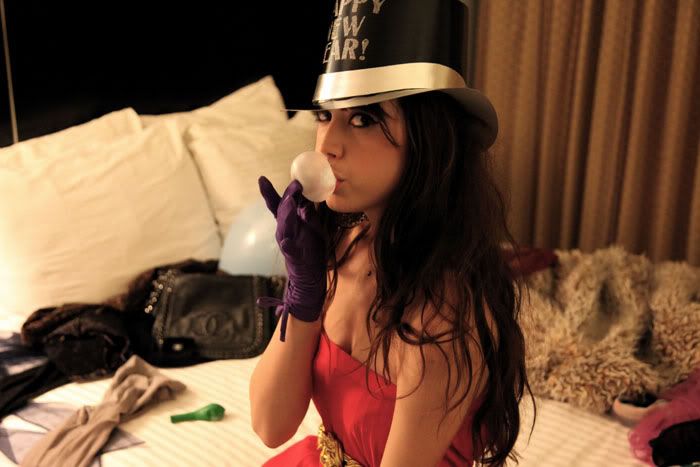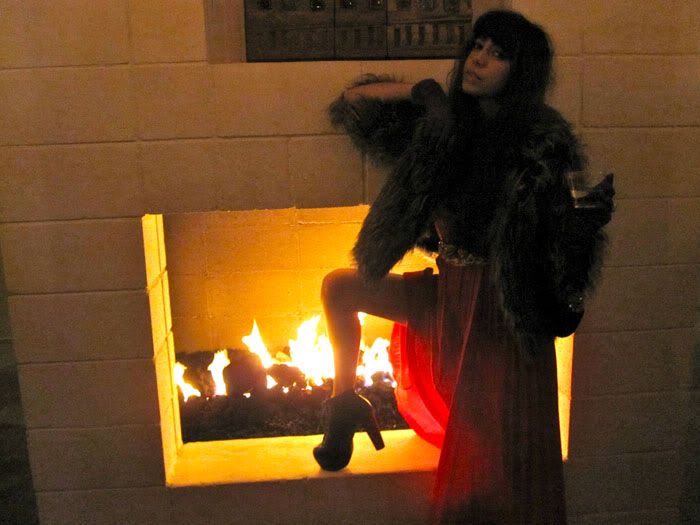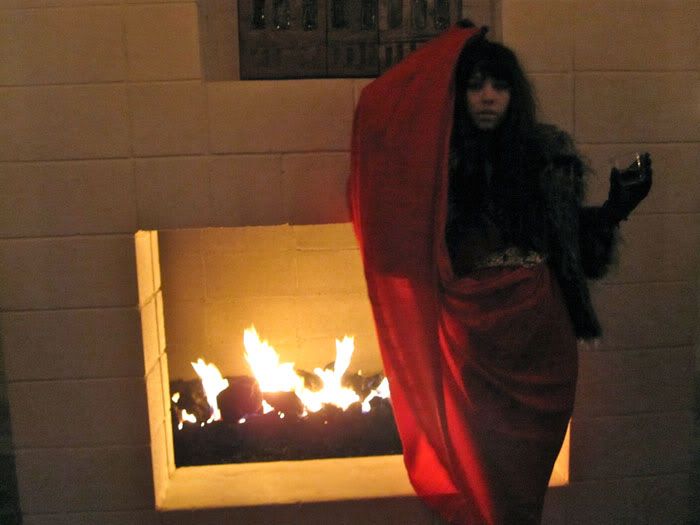 On Jen...
Dress & Belt - Vintage / Jacket - Target / Gloves - UO / Booties - JC
Can't stay at home, can't stay at school
Old folks say, ya poor little fool
Down the street I'm the girl next door
I'm the fox you've been waiting for
Hello Daddy, hello Mom
I'm your ch ch ch ch cherry bomb
Hello world I'm your wild girl
I'm your ch ch ch ch cherry bomb
- Runaways
So... these photos are also from our little stay in Palm Springs...
Kat and I had a blast with all the little things,
like playing dress up, listening to great music, buying fun props and...
of course drinking a little wine and champagne.
Our night consisted of getting ready, a mini photo shoot and venturing to the Ace hotel.
I have re-discovered road trips and they are a blast! I seriously recommend you all grab your bestie or a couple of friends and hit the road.
But key item, is to pack a fun wardrobe! It will make the trip way more fun!
I found this vintage red skirt for a $1 and I looove it, I have not worn it as much as I should but I think that will change... I decided to pull it up and add a belt to transform it into a dress.
I do that with a lot of my long dresses =)
Oh and of course HAPPY NEW YEAR!! YAY for 2011!!
xo J