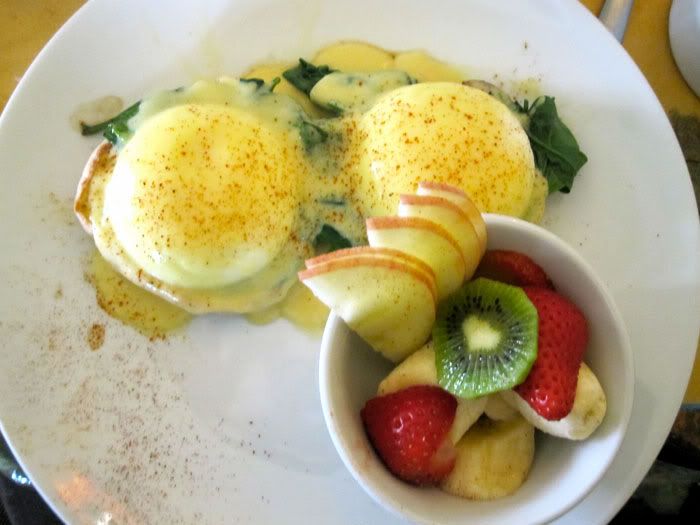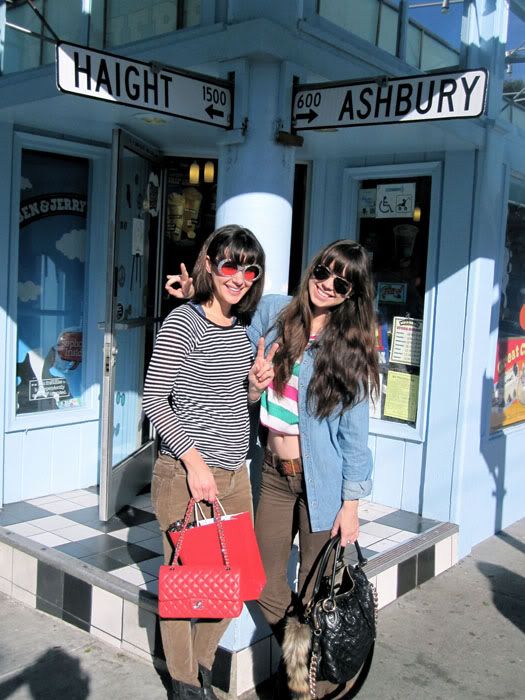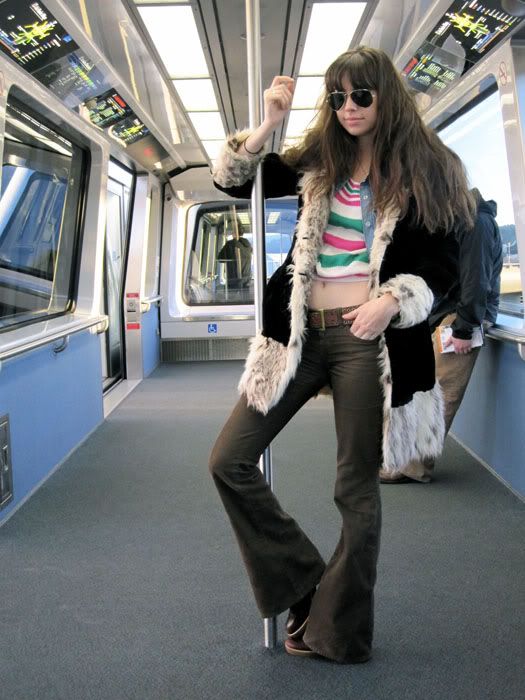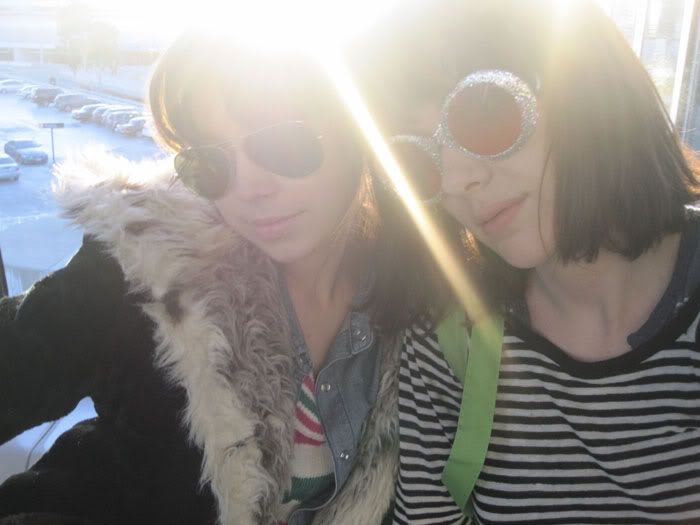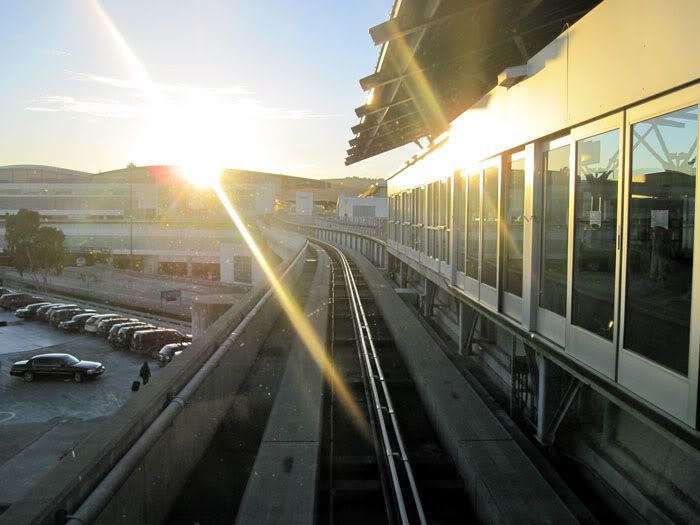 Jeans - J Brans / Denim Top - F21 / Striped Shirt & Jacket - Vintage / Boots - Marc Jacobs
Freedom's just another friend for nothin' to lose
Nothin', don't mean nothin' hon if it ain't free, no no
And, feelin good was easy, Lord, when he sang the blues
You know, feelin good was good enough for me
Good enough for Bobby McGee
From the Kentucky coal mine to the California sun
There Bobby shared the secrets of my soul
Through all kinds of weather, through everything we done
Yeah, Bobby baby kept me form the cold
So after a successful day of shopping and an awesome night out with the gals,
we woke up ate a great breakfast then the spent the rest of our day on Haight Street,
before we had to return to the airport and head home.
The trip was short, sweet and definitely worth it.
I believe it is good to get out of our bubbles we are so comfortable with, that is almost routine to us...
even if you just drive a couple hours away, do it and make it into an adventure!
I thought my courdoroy bell bottoms, striped top and denim shirt were the perfect combo for cruising Haight Street...
AND!!! Let me tell you I scored some great finds, I'm excited just thinking about these pieces!
So stay tuned to see when I bust them out!
Now for the winner of the Bella give away..... drum roll, please....
Who was, Devorelebeaumonstre!