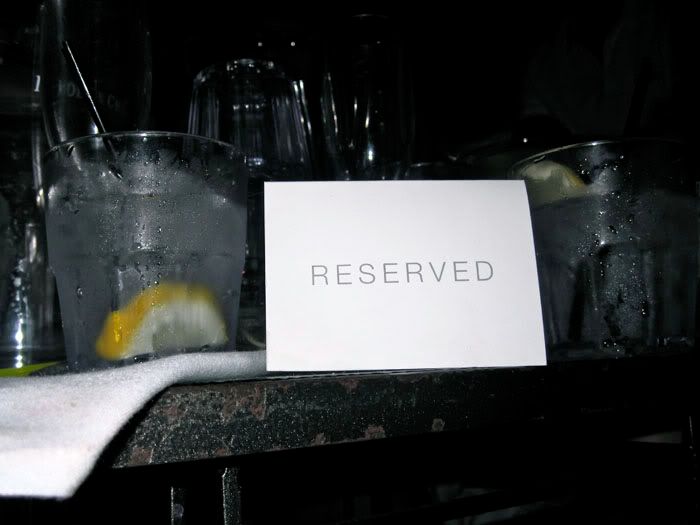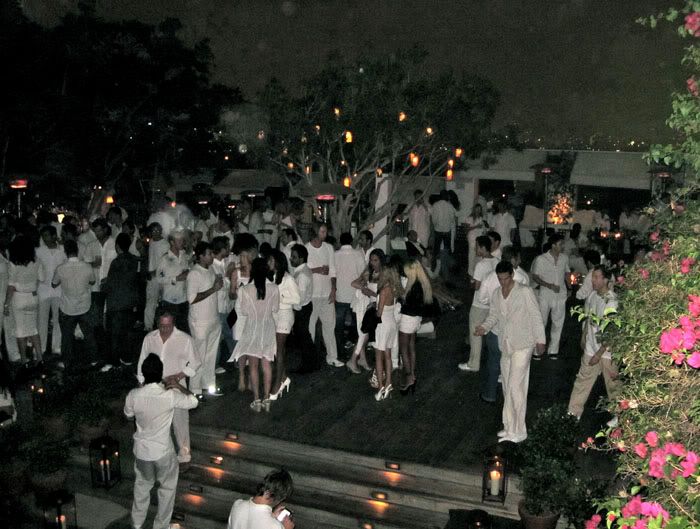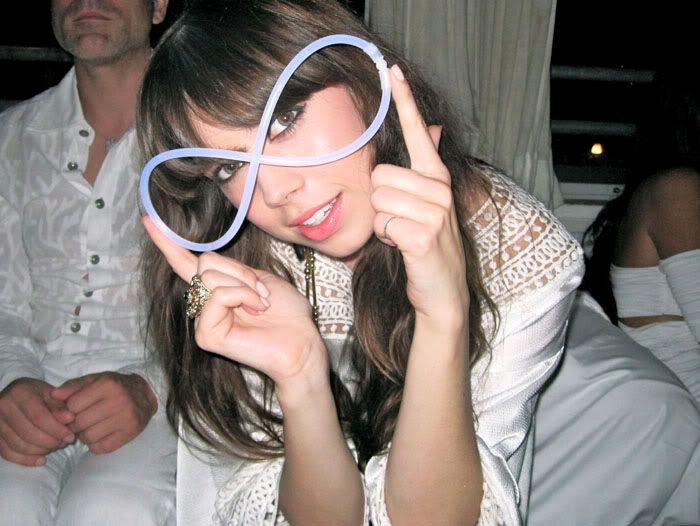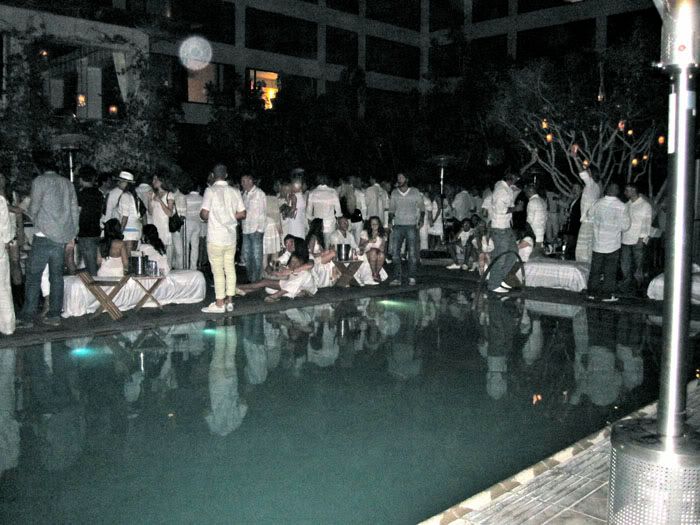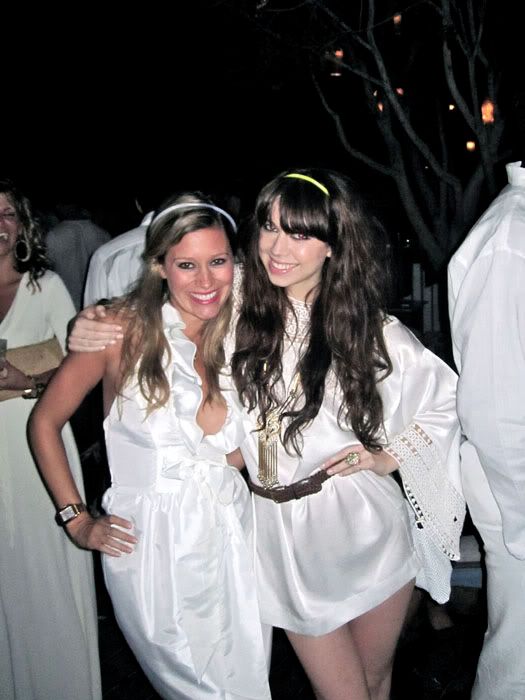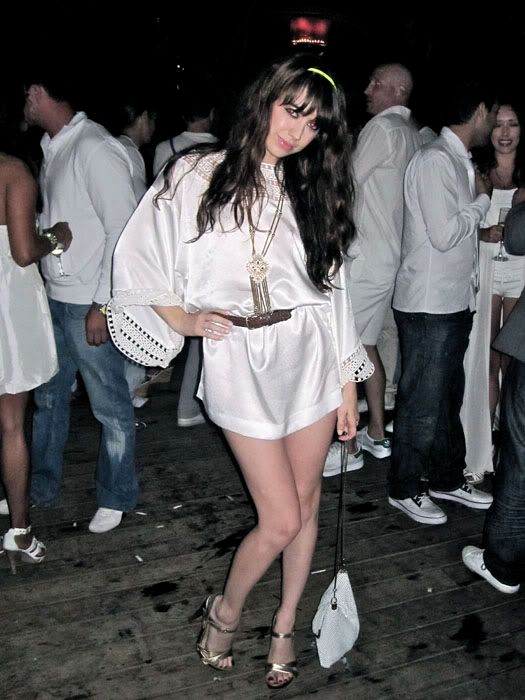 On Jen...
Dress - H&M / Necklace, Purse & Belt - Vintage / Shoes - Jimmy Choo
Every year in LA the Mondrian Hotel hosts a white party for Labor Day...
held at their outside bar where you can over look the whole city.
It has to be one of the best views in LA!
We all made sure to drink clear cocktails and had neon glow sticks to add bright punches of color to our outfits.
It was a good time and no one got spilled on!
So all in all it was a great night and probably the last time I will be able to wear this dress until next summer =(
Unless any of you have any idea's how to make it fall appropriate?
xo J