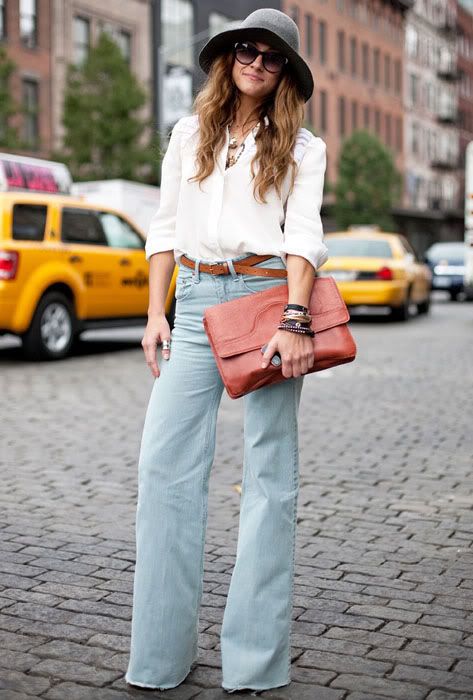 Who: Morgan (Shopbop.com Style Director)
What: High Waisted Flairs by 18th ammendment &
Over sized
Clutch
First off, I am going gaga over her WHOLE outfit!
I'm it is oozing 70's cool...
The over sized clutch is a must have for fall and I love the color of this one.
The hat and Chloe sunnies give this overall pretty simple look a bit of edge and
Two Thumbs Up!
NOW!!!! I have some special news that I am so excited to share with you all...
I have been chosen as one of the bloggers to be apart of,
Today the site is now live so please check it out and once a week the other
LG bloggers
and I will be writing about certain topics regarding fashion!
It's going to be a blast! =)
Hope you all had a fantastic weekend!