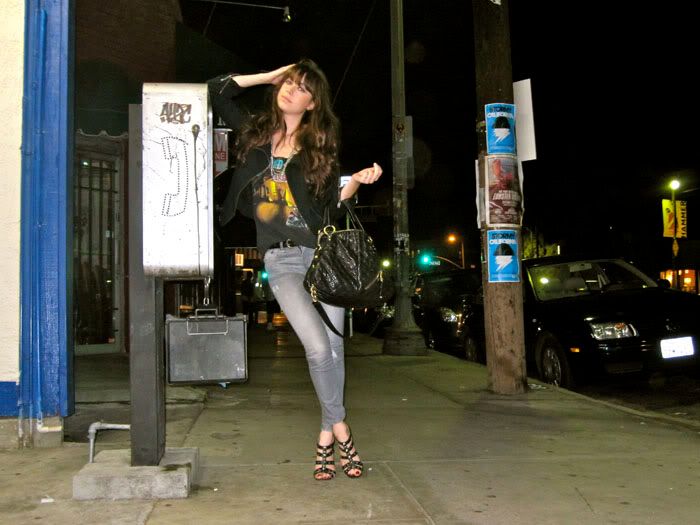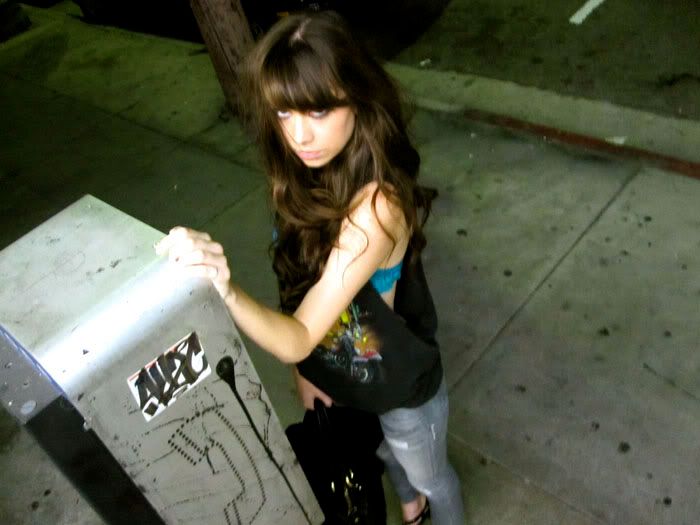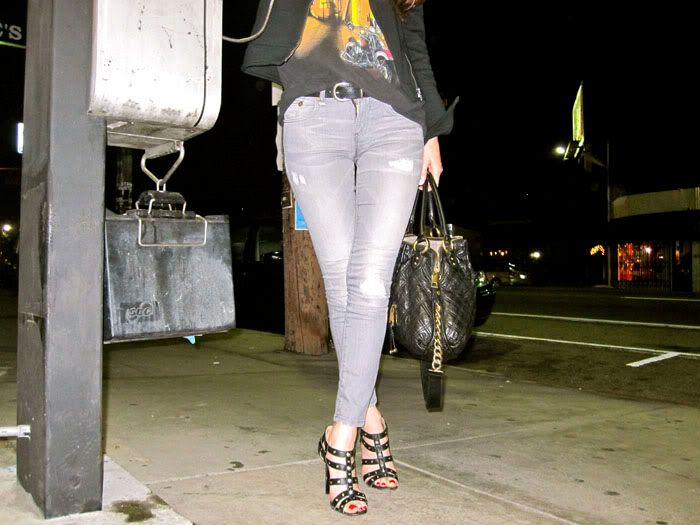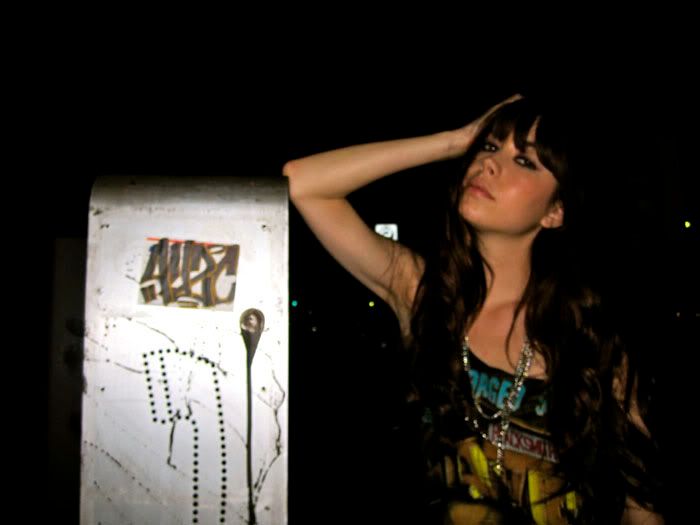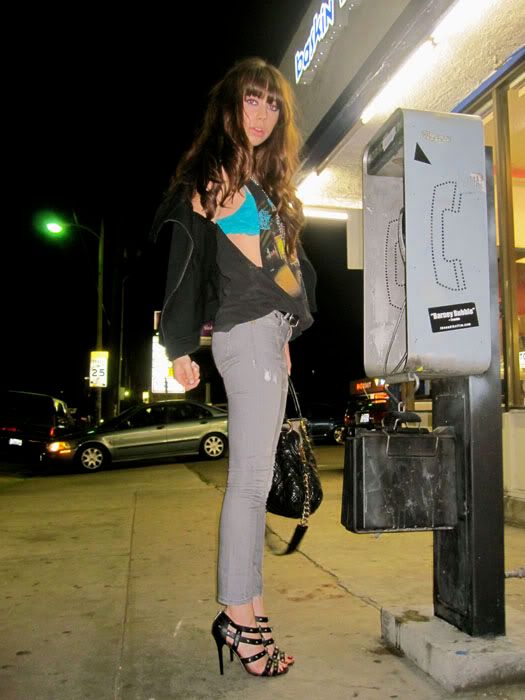 On Jen...
Top - Stole from guy friend / Jeans - R 13 / Jacket - Gap / Bra - Honey Dew
Shoes - Jimmy
Choo
for H&M / Purse - Marc Jacobs
Jessie is a friend
yeah, I know he's been
a good friend of mine
But lately somethings changed
that ain't hard to define
Jessie got himself a girl
and I want to make her mine
- Rick Springfield
Why is it that whether it be a boyfriend's or just a guys t shirt
sometimes they are just more comfortable?
I have always wondered....
This look for me has to be one of my everyday go to looks.
I love really skinny jeans with a cool
over sized
rocker tee and of course a killer pair of heels.
I "borrowed" this tank from one of my guy friends and I'm not sure if I plan on giving it back.
I have grown attached to it...
I am liking how it drapes on the body and the super low arm holes so you can catch a glimpse of the colored bra... Now onto the SHOES...
These Jimmy's have studs which give the heels a bit of a dangerous edge, 2 words...
I love.....