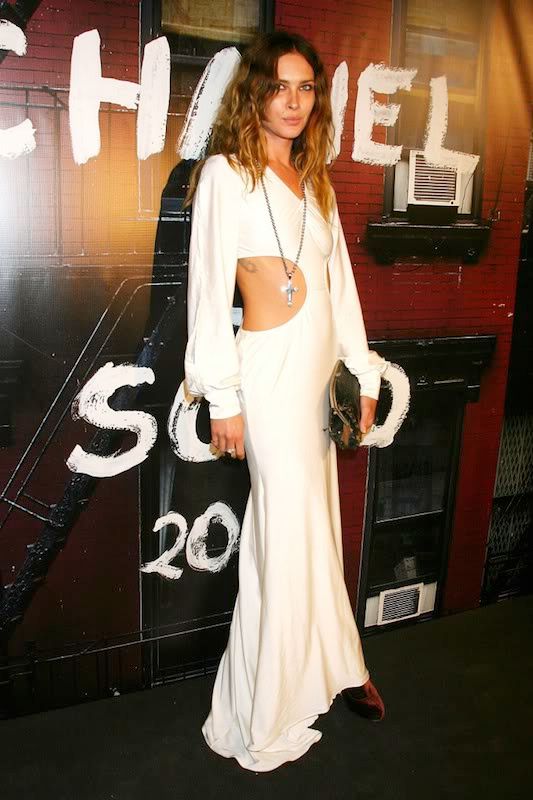 What: Stunning long sleeve cut out side maxi dress
Where: Photo was sent to me from a friend
One word.....
Die, OK I mean 2 words.... I Die!
This dress is freaking KILLER....
and leave it to Ms. Erin Wasson to rock it looking so laid back and relaxed.
Only few can do that.
I'm loving the very simple cross necklace and her tattoo playing peek a boo!
Effortlessly Chic...
Hope you all had a great weekend!
xo J