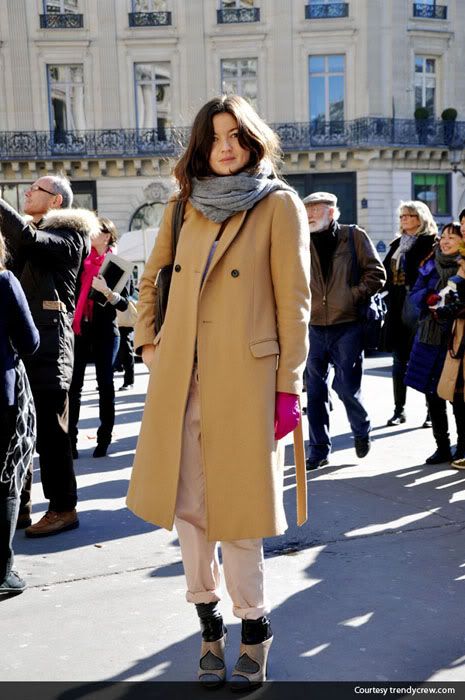 What: Camel Trench
Where: Photo from Fashionising & TrendyCrew
Can the weather CHANGE already???
I'm so ready to pull out my coats and layer myself with cozy chunky knits!
Oh wait I live in LA.... ugh, so I won't be able to layer as much as I would like.
Pretty jealous of all you east coast and SF gals who will be able to.
I'm on the look out for a vintage style camel trench coat, I'm thinking Audrey Hepburn in Breakfast at Tiffany's.
So let the hunt begin!
xo J