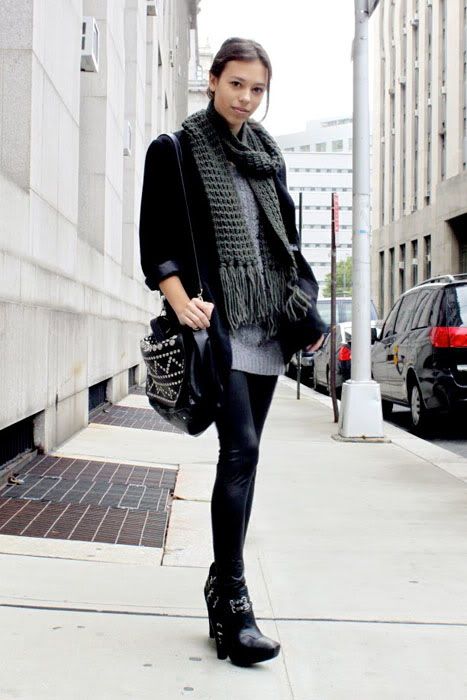 What: Chunky knits, Studded bag & harness boots
All right you all...
Let me start off by saying THANK YOU, THANK YOU & THANK YOU!!
The past couple days the weather has been cold, overcast with slight rain which is what I have been CRAVING!
This chill in the air allows me to dress as this
stylin
' gal above.
From the tights with the mini and layers on top, she has the must have fall look.
Chunky knits are a must and don't be afraid to pair 2 chunky knits together!
I hope you all had an amazing weekend and I am sorry for last weeks lack of blog posts but I barely had time to even sleep!