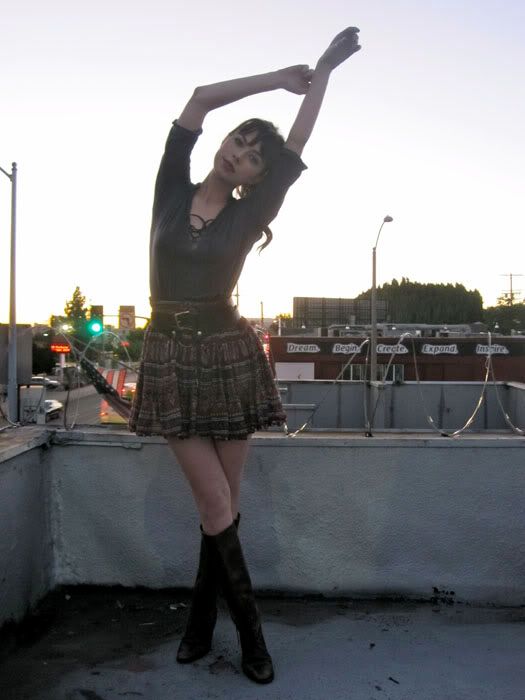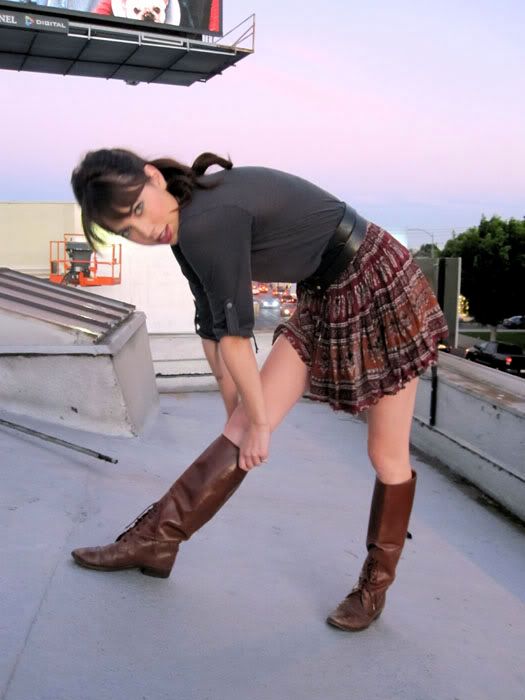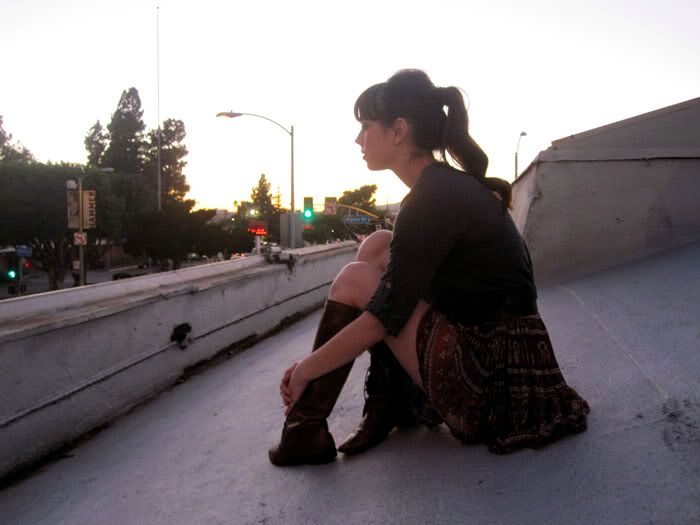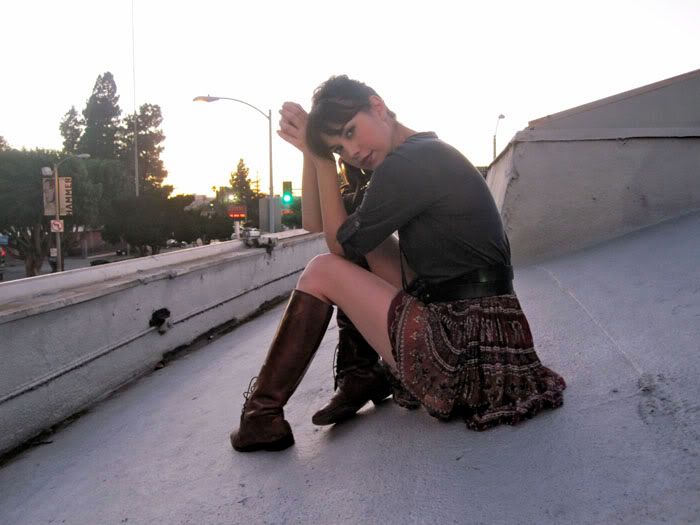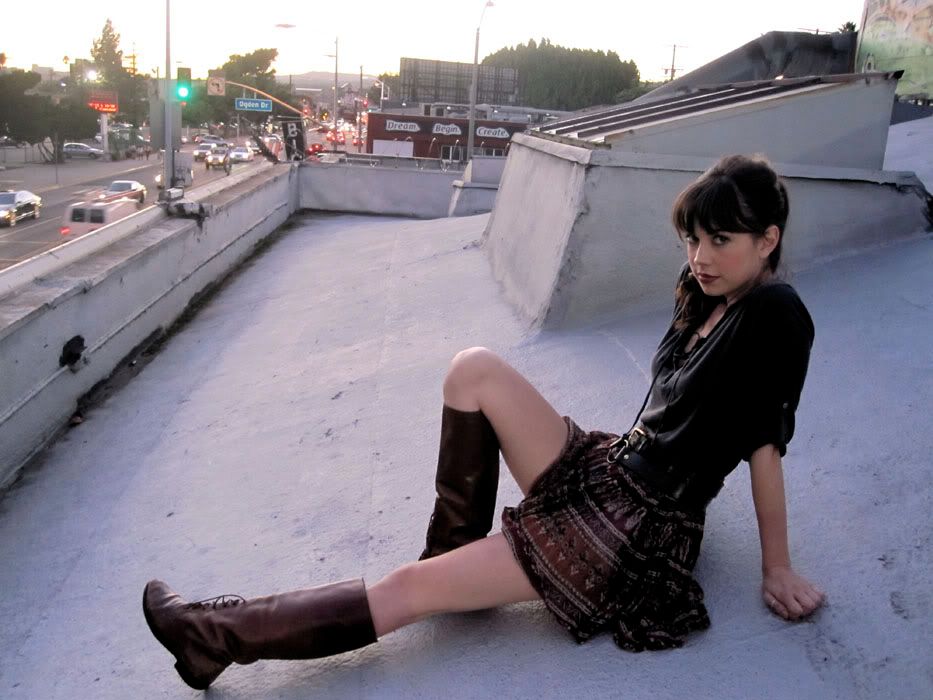 On Jen...
Top - City of Dolls / Skirt, Boots & Belt - Vintage
No reason to get excited
The thief, he kindly spoke
There are many here among usWho feel that ife is but a joke
But you and I, we've been through that
And this is not our fate
So let us not talk falsely now, the hour is getting late
All along the watchtower
Princess kept the view
While all the women came and went
Barefoot servants, too
- Jimi Hendrix
So far it has been a warm fall...
not quite cold enough yet to store away all my summer clothes!
Which is making my closet quite full.... aye aye aye
I love this little skirt I scored while vintage shopping with my mom awhile back.
It's nice and breezy but will transition to fall great with tights because of autumn color palette.
Well it is Halloween weekend!
So I wish you all a happy weekend!
I have no clue yet what I'm actually going to be doing... =)
xo
Jen