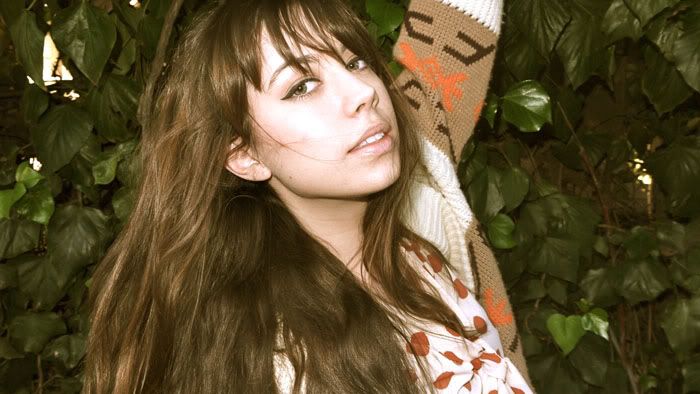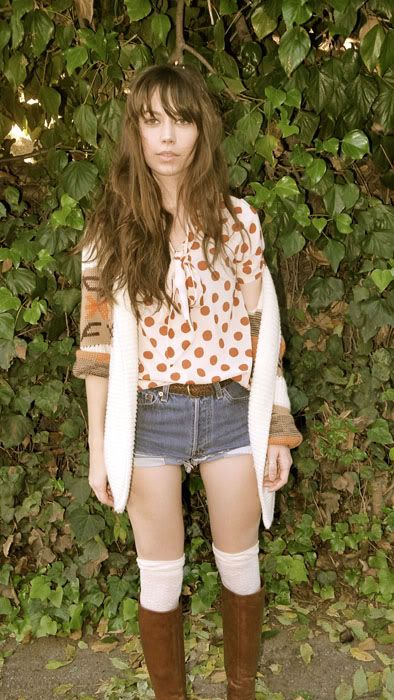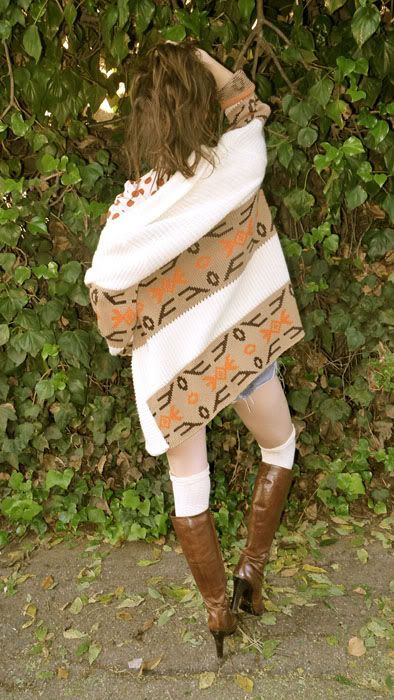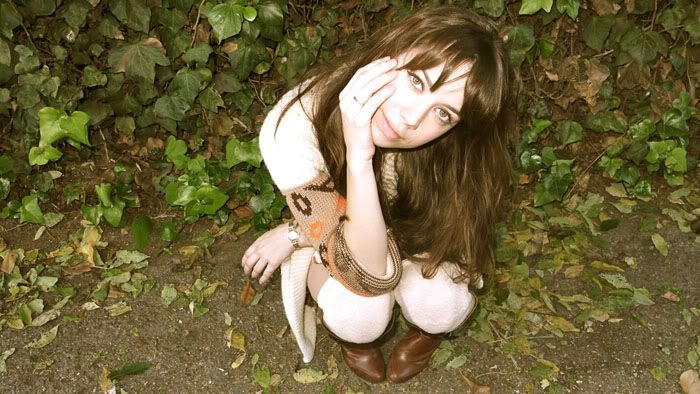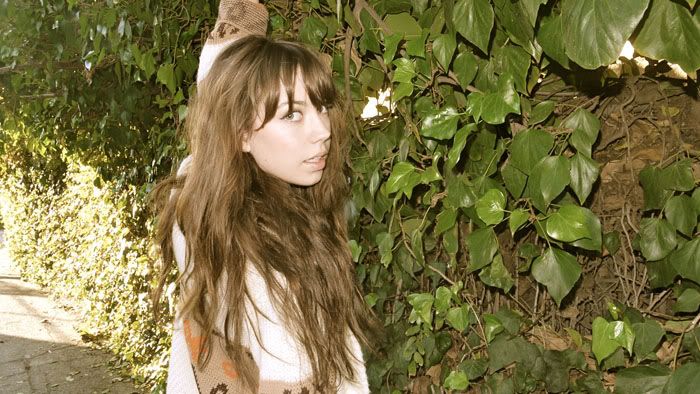 On Jen...
Sweater & Shorts - Vintage / Blouse - Tucker for Target / Boots - Fendi
Socks - Target
All the leaves are brown
And the sky is grey
I've been for a walk
On a winters day
I'd be safe and warm
If I was in LA
California Dreamin
On such a winters day
- Mamas and the Papas
It was a beautiful fall day yet the sun was shinning...
so I knew I could get away with wearing my favorite daisy dukes one more time!
At the moment I'm really into silk blouses with attached bows/ties to them.
To me they have a richer look to the blouse which is key when dressing for fall.
I also love how the polka dot blouse plays with the aztec sweater,
kinda of unexpected in a way.
And we all know.... I love the unexpected!! =)
Happy Hump Day!
xo J