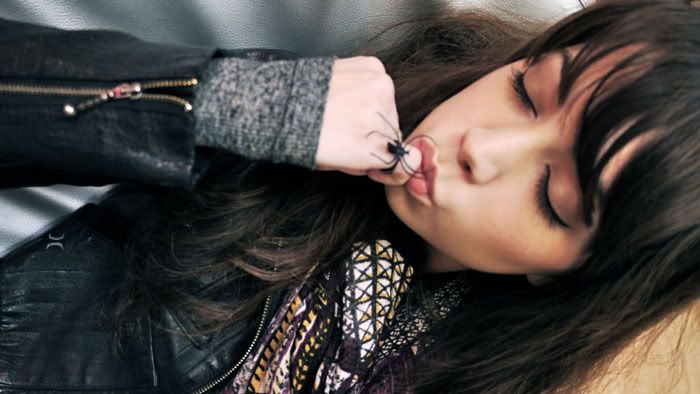 On Jen...
Dress - City of Dolls / Jacket - Hurley / Shoes - JC
Scarf - UO / Glasses - Dita
I'm going in for the kill
I'm doing it for a thrill
Oh I'm hoping you'll understand
And not let go of my hand
- La Roux
I am ga ga over long sleeved maxi dresses at the moment...
and this one by City of Dolls is all kinds of perfect!
The fabric is like butter, so soft and cozy that it makes it perfect for this fall weather.
And for a bit of added warmth I just through on some tights underneath.
Another added plus about this dress are the thumb holes!
I looooove thumb holes in fall/winter, they kinda act like mittens.
I'm going to be doing a give away with City of Dolls soon so STAY TUNED!!
xo J