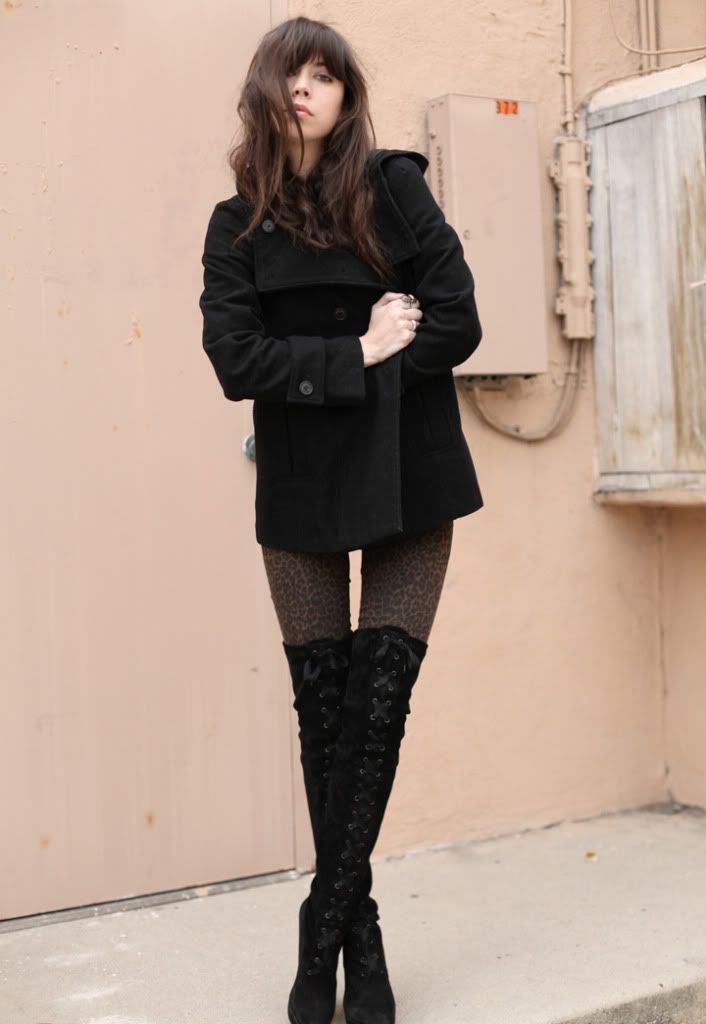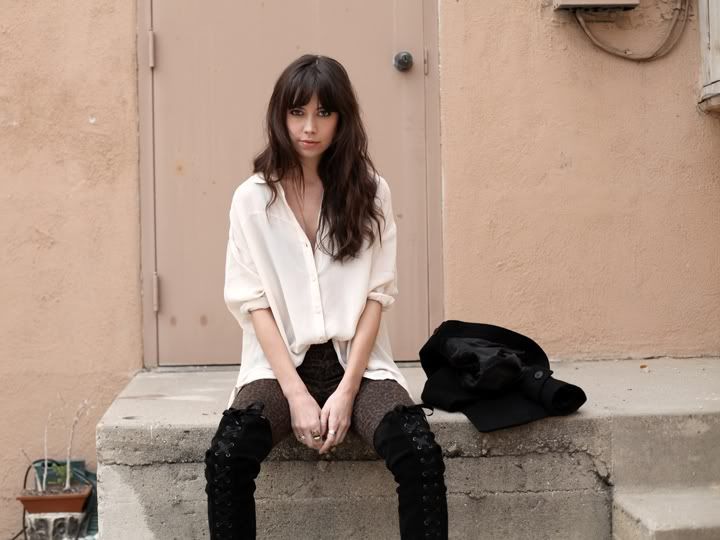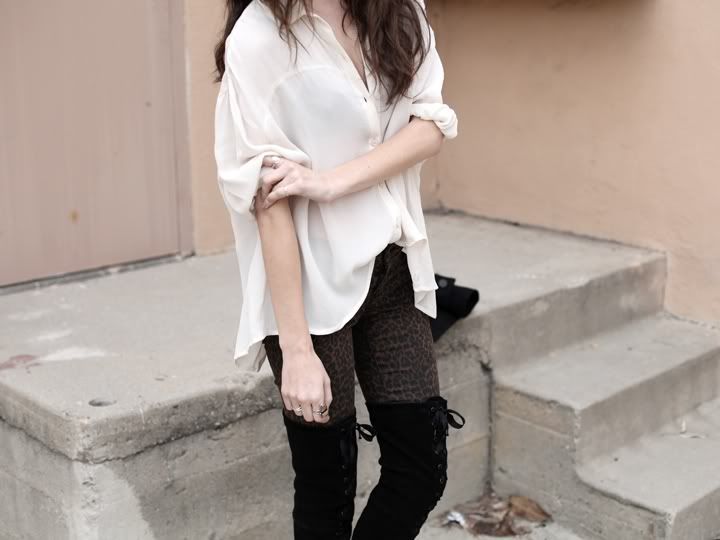 Coat - Zara / Jeans - Pac Sun (similar
here
) / Blouse - H&M / Boots - Robert Clergerie
Hangin' round downtown by myself
And I had so much time
To sit and think
about myself
And then there she was
Like double cherry pie
Yeah there she was
Like disco superfly
I smell sex and
candy here
Who's that lounging
in my chair
Who's that casting
devious stares
In my direction
Mama this surely
is a dream
- Marcy Playground
As we have been seeing leopard pants are all the rage!
What I love about them is that they are soooo versatile...
You can dress them down with a casual shoe or add a statement boot.
Either way the pants look killer!
I like the way the outfit looks the most when the jacket is buttoned up 
and just a bit of the leopard shows.
It makes the outfit look effortless and very rock n roll!
xo
J