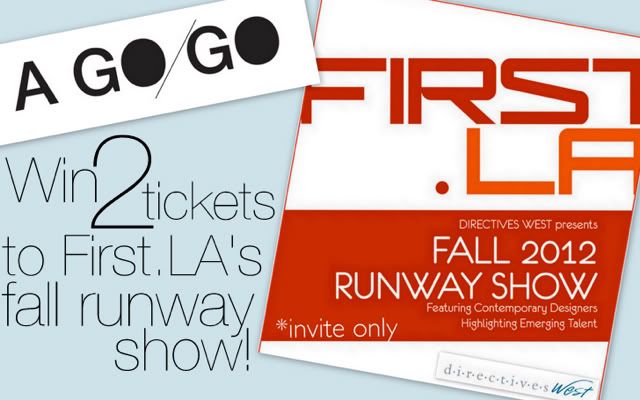 I'm so excited to have been chosen to be one the ambassadors of this seasons event, where I will be tweeting the night of the show and sharing all the goodness I get to see.
Now for the exciting news....
Who want's to win 2 tickets to watch First.LA's fall runway show with me and a couple other bloggers??!
That's right... You can win too!!!
The show is this coming Monday the 12th starting at 6:30pm.
Just a couple of the lines that will be showing are,
Joes Jeans & Marna Ro but I can not tell you anymore...
So come see for yourself!
All you have to do to enter is the following....
(Must be an LA resident.. Sorry)
- Comment on why you would like to attend the show
- "Like" Directives West facebook page
here
Thats all folks and the winners will be picked on Friday the 9th at 5pm!
So get on it!
xo
J