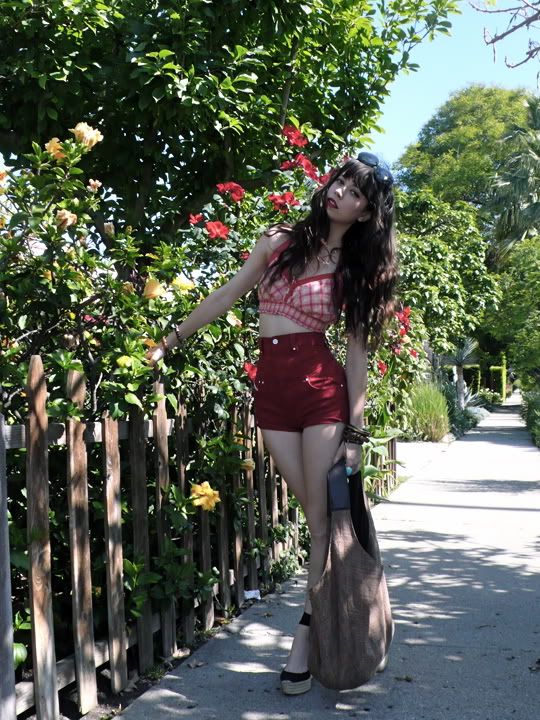 On Jen...
Top - Unknown / Shorts - Diesel / Wedges - Christian Louboutin / Purse - Thailand Find
Sunnies - 80's Purple / Jewelry - H&M and F21
Young girls are coming to the canyon,
And in the morning I can see them walking
I can no longer keep my blinds drawn,
And I can't keep myself from talking.
At first so strange to feel so friendly
To say good morning and really mean it
To feel these changes happening to me,
But not to notice till I feel it.
- Mamas & The Papas
Do you have a color where you just feel radiant in?
For me it is definitely red...
so why not have it be my go to color for summer!
Hope everyone had a fantastic Holiday weekend!
xo J