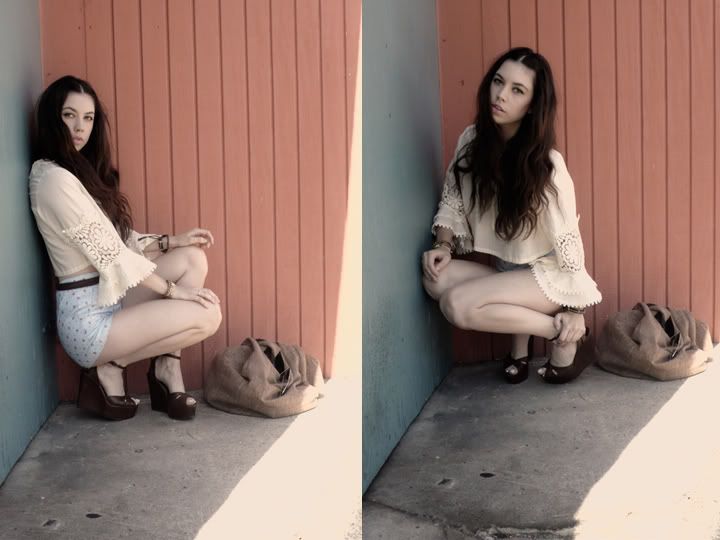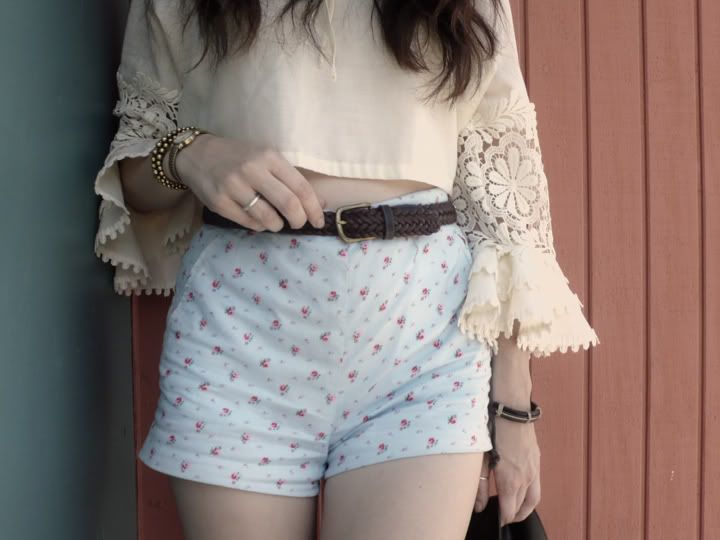 On Jen...
Top & Belt - Vintage / Shorts - Betsey Johnson / Shoes - Barneys Co Op
Purse - Thailand find / Jewelry - Vintage & Thailand finds
She holds her head so high
Like a statue in the sky
Her arms are wicked and her legs are long
When she moves my brain screams out this song
Sidewalk crouches at her feet
Like a dog that begs for something sweet
Do you hope to make her see, you fool?
Do you hope to pluck this dusky jewel?
Hello, Hello, Hello, Hello, Hello, Hello
I want you
I need my baby
Hello, Hello, Hello, Hello
- Doors
It's officially Summer and let me tell you...
It has been HOT HOT HOT these past couple days in LA
So short shorts and crop tops seem like the way to go.
I do like skirts but I prefer shorts so when I find a pair that have a cute print that would seem fitting on a skirt... I snag them!
I found these Betsey Johnson ones at a sample sale
and have had for years and still love them...!
xo J