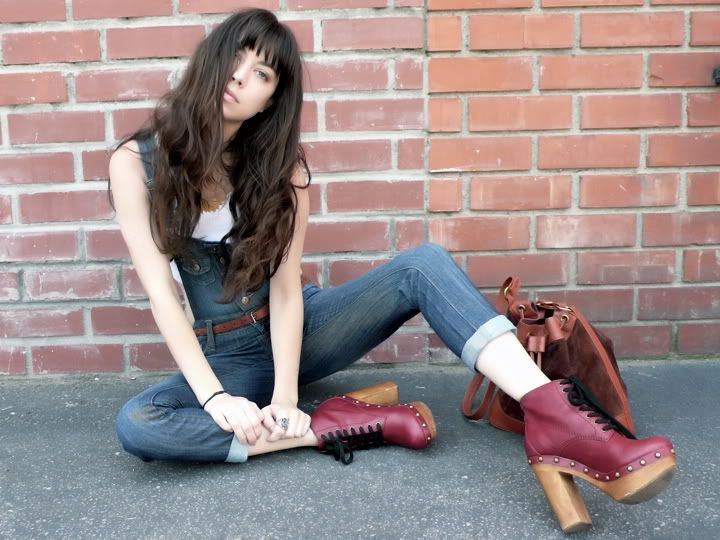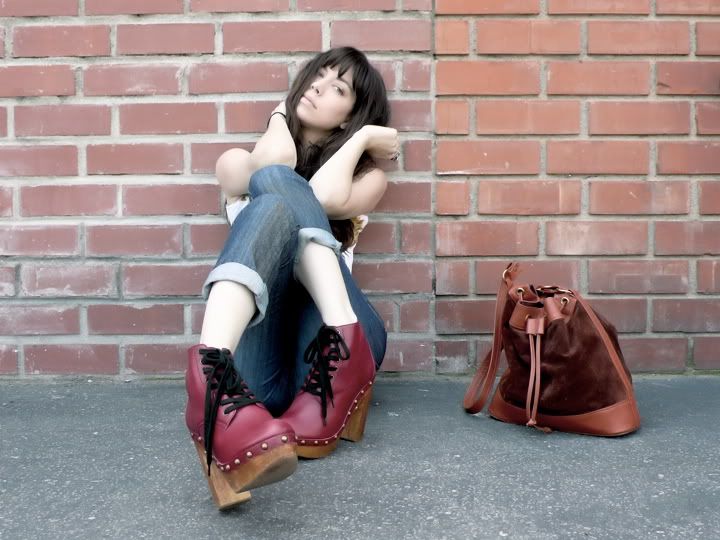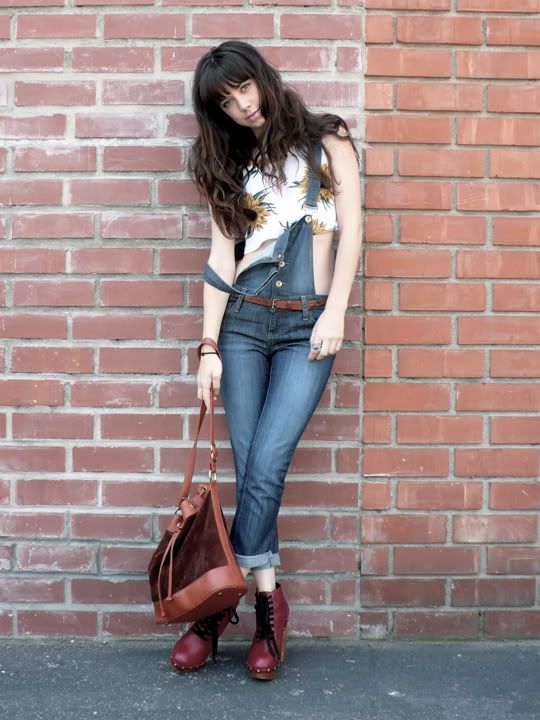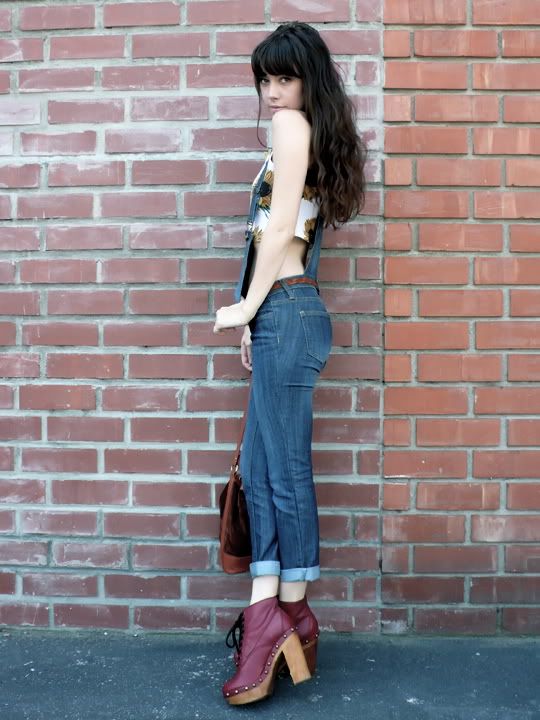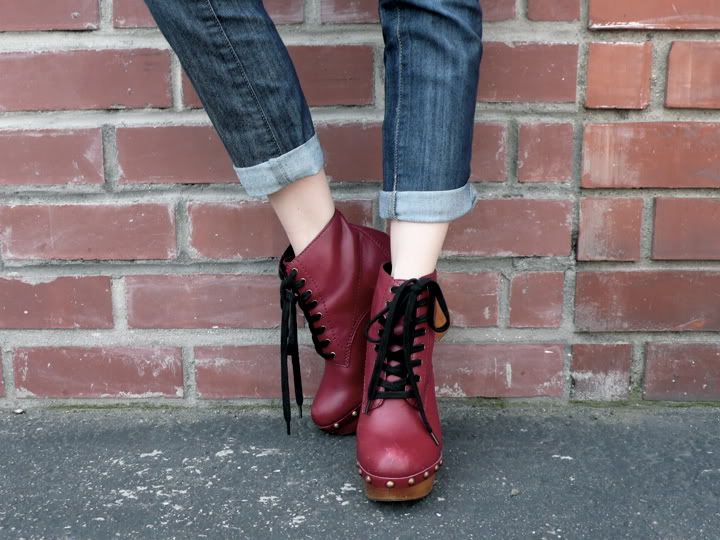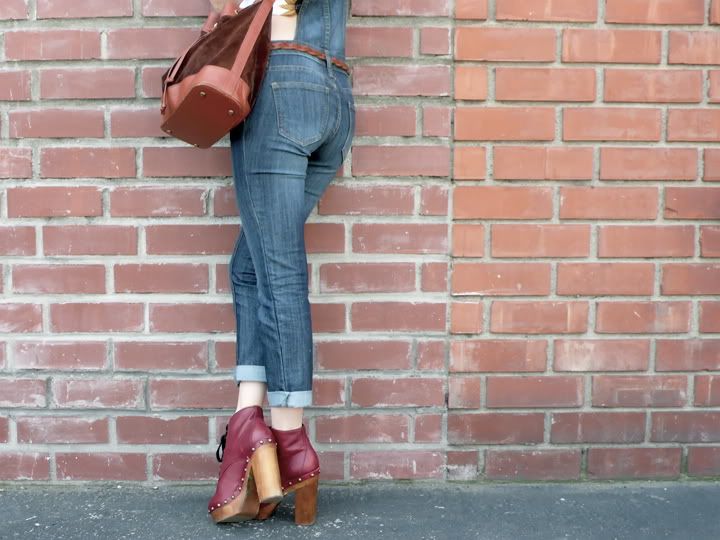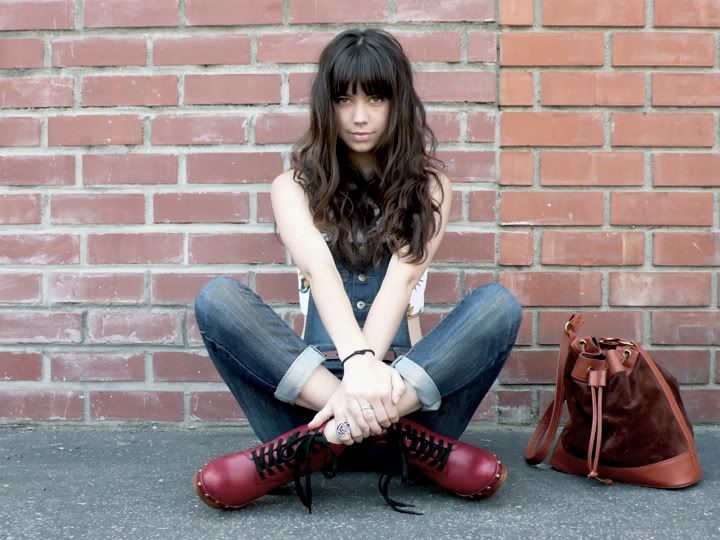 On Jen...
Overalls - F21 / Tank & Purse - Vintage / Boots -
JC
I need an easy friend
I do with an ear to lend
I do think you fit this shoe
I do but you have a clue
I'll take advantage while
You hang me out to dry
But, I can't see you every night
Free
-Nirvana
I'm loving the careless yet cool vibe of overalls for summer...
The sunflower crop top helped me channel the 90's (which I love!)
I have a feeling I'll be sporting them quite a bit especially with cropped leg!
This will allow me to sport all kinds of rad shoes with them.....
I see my
American
flag Jeffrey Campbell's making a great match!