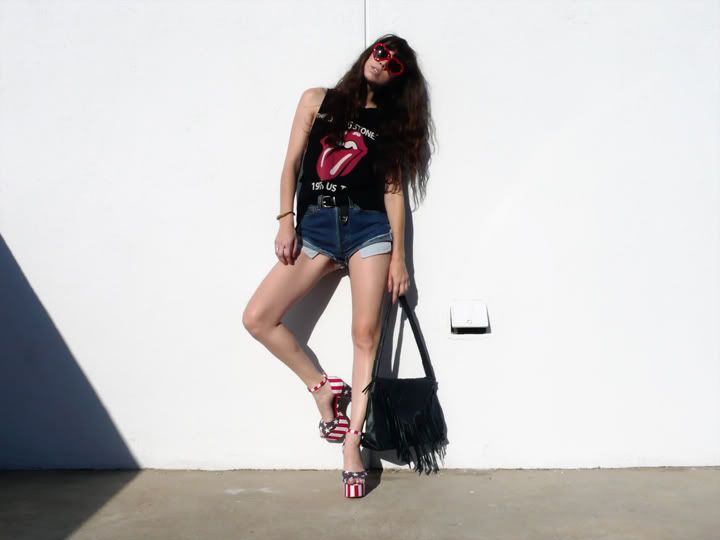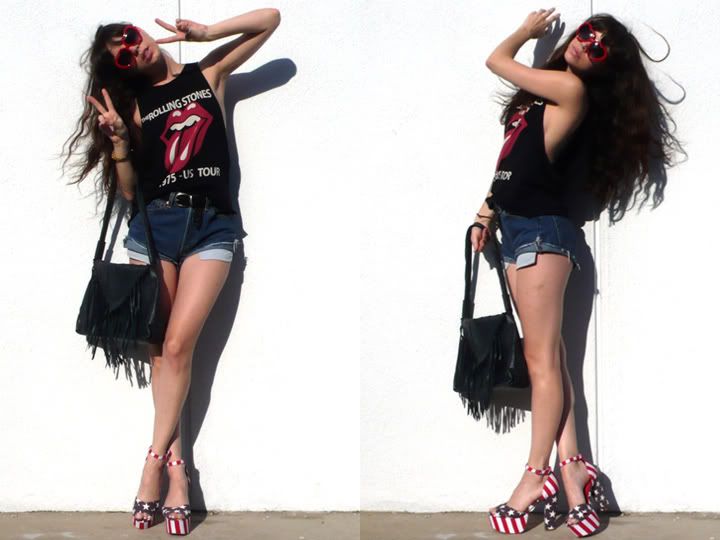 On Jen...
Top - Gift / Shorts - DIY / Purse - Cleobella / Shoes - JC
Sugar, I met a gin soaked, bar-room queen in memphis
I tried to take me upstairs for a ride
I had to heave her right across to my shoulder
I could not seem to drink you off my mind
Come on babe
It's the honky tonk, honky tonk women
Gimme, gimme, gimme the honky tonk blues
- Rolling Stones
I love love these shoes!
I plan on pairing them with all my rocker tops and trying them with un expected pieces as well....
They are so fun and fresh, gotta love Jeffrey Campbell!
As for my top, I'm pretty lucky my bf is handy with scissors.
He has a natural way with fashion and I love that he cuts up tee's for me =)
Hope you are all having a great start of the week!
xo
J