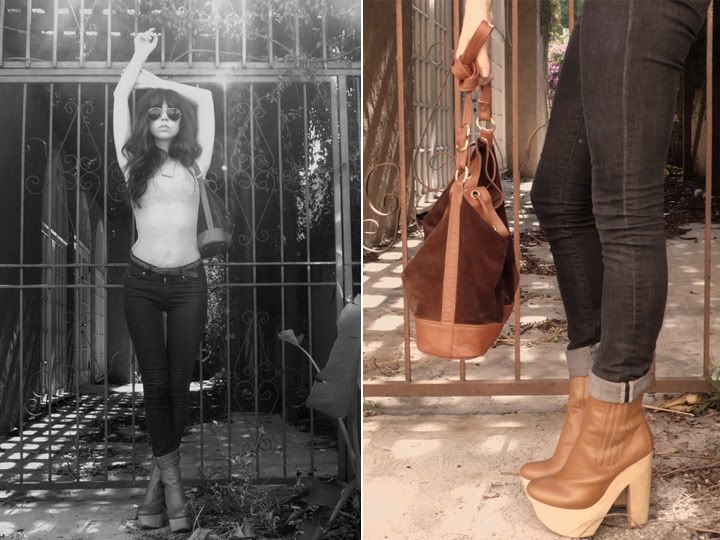 On Jen...
Tank & Purse - Vintage / Jeans - Superfine / Boots - Chloe Sevigny x Opening Ceremony
Sunnies - Ray Ban
I see your face every time I dream
On every page, every magazine
So wild and free, so far from me
You're all I want my fantasy
Oh, look what you've done to this rock n' roll clown
Oh oh, look what you've done
Photograph
I don't want your photograph
I don't need your photograph
All I've got is a photograph, but it's not enough
- Def Leopard
What can I say...?
I'm a boot girl and these are some bad ass boots!
I love the fact that they are camel colored such a different twist to really make these boots special.
I will be rocking them with shorts and summer dresses and carry them into fall with maybe some 70's flare denim?
xo J