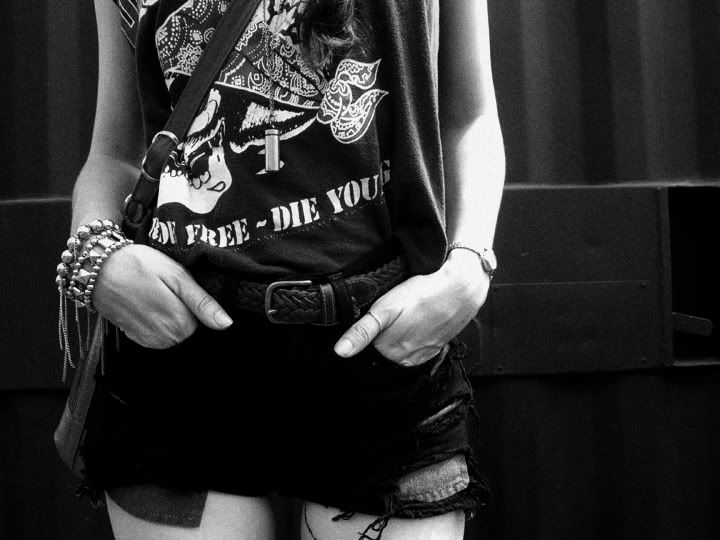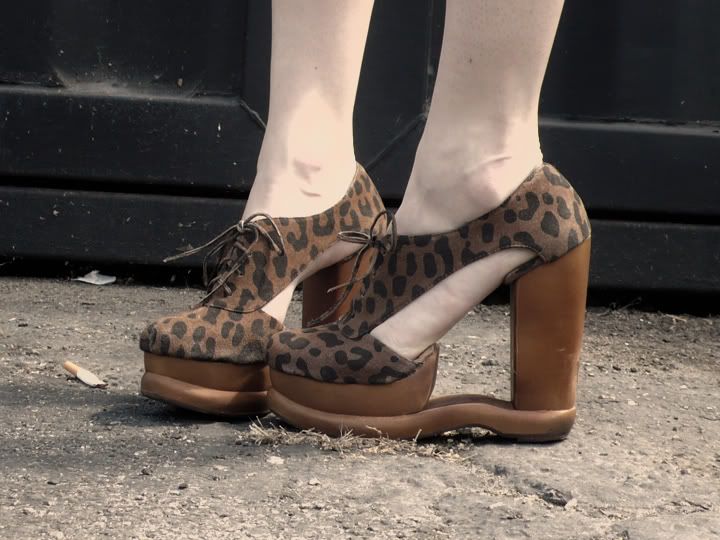 On Jen..
Top, Purse & Hat - Vintage / Shorts - UO / Shoes - Jeffrey Campbell @ LF
Bracelets - H&M
So now I wander through my days
Trying to find my ways
To the feelings that I felt
I saved for you and no one else
An though as long as this road seems
I know it's called the street of dreams
But that's not stardust on my feet
It leaves a taste that's bittersweet
That's called the blues
- Guns N' Roses
There is nothing I like more then finding an awesome rock n roll or harley t shirt...
I found this one at the Rose Bowl Flea Mkt AND man,
that place keeps expanding!
You need like 2 days to actually see everything but I was lucky enough to find the top and couple cool patches.
xo J