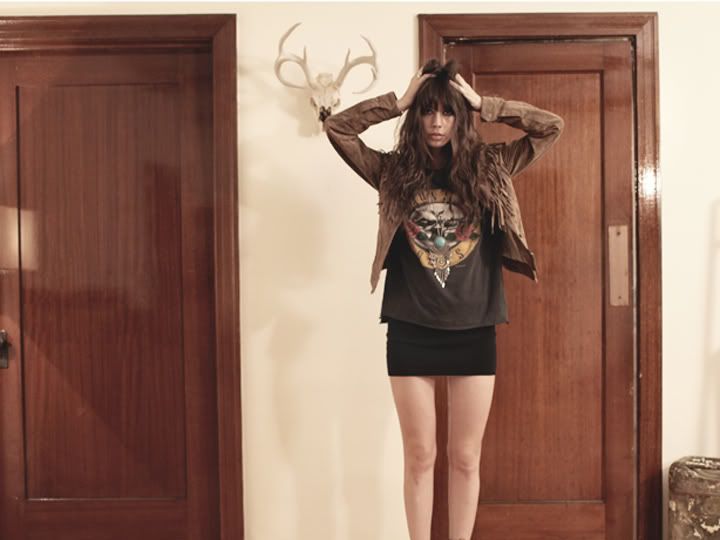 Shed a tear 'cause I'm missing you
I'm still alright to smile
Girl, I think about you every day now
Was a time when I wasn't sure
But you set my mind at ease
There is no doubt you're in my heart now

Said woman take it slow
It'll work itself out fine
All we need is just a little patience
Said sugar make it slow
And we'll come together fine
All we need is just a little patience
Patience, patience, patience
Ooh, oh, yeah
We are still putting the finishing touches on our new apt
and this is one of my favorite walls.... I love the dark wood panels with the white walls.
We scored the cow skull at the rose bowl flea mkt and got it for a steal!
I have been lusting over this new jacket I found at LF and will I will be wearing it a lot this winter.
Hope everyone has a great Holiday weekend....!