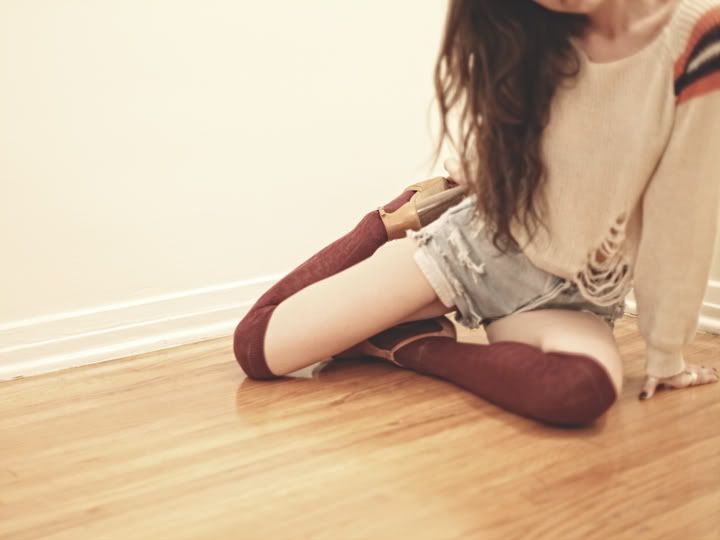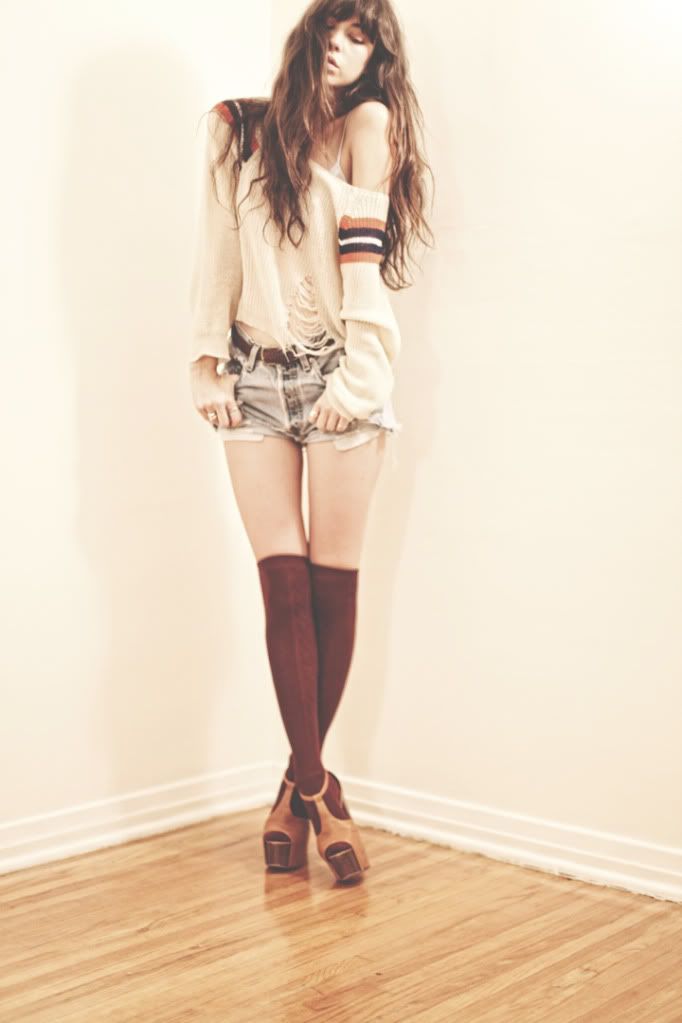 Sweater -
Threadsence
/ Shorts -
UO
/ Jacket -
Nasty Gal
/ Socks -
F21
/ Shoes - JS
Well, it's been ten years and maybe more since I first set eyes on you.
The best years of my life gone by, here I am alone and blue.
Some people cry and some people die by the wicked ways of love;
But I'll just keep on rollin' along with the grace of the Lord above.
People talkin' all around 'bout the way you left me flat,
I don't care what the people say, I know where their jive is at.
One thing I do have on my mind, if you can clarify please do,
It's the way you call me by another guy's name when I try to make love to you.
I try to make love but it ain't no use.
Give it to me
Give it
- Led Zeppelin
I love love this take on a Varsity type
sweater
...
The rips and off the shoulder update the
sweater
and make it a must have!
I wanted to pair it with a chunky 70's
platform
to give it a more dazed and confused vibe.... to get a similar shoe go
here
.
The shag jacket &
denim cut offs
are the perfect way to finish off this look!
xo
J