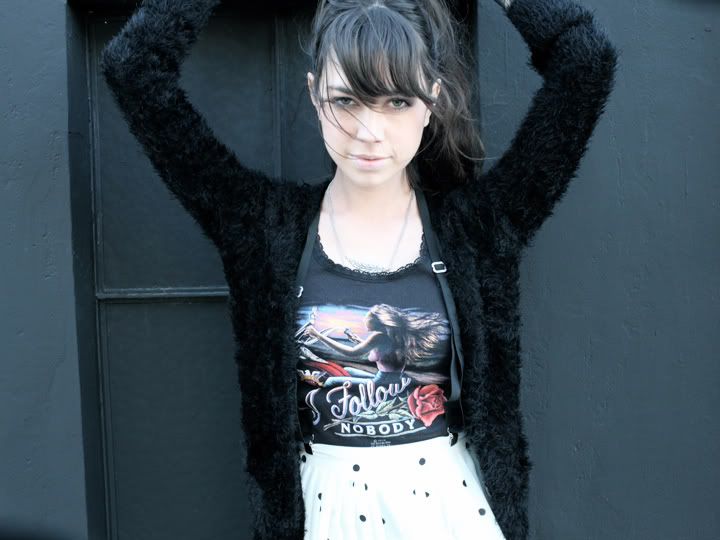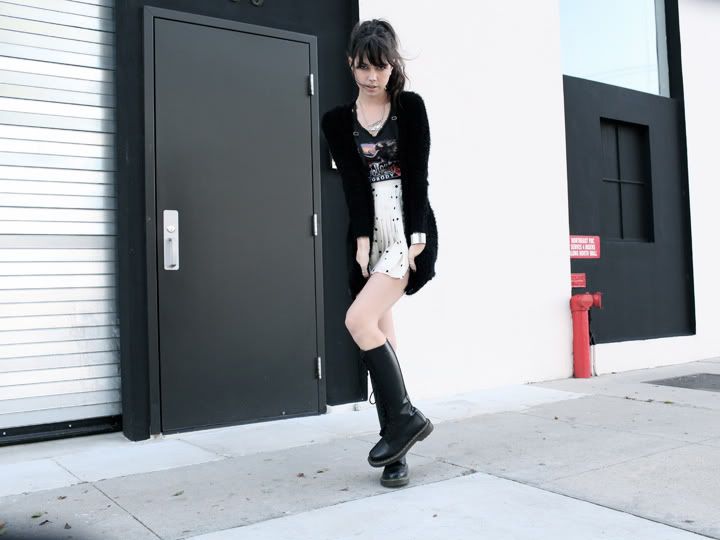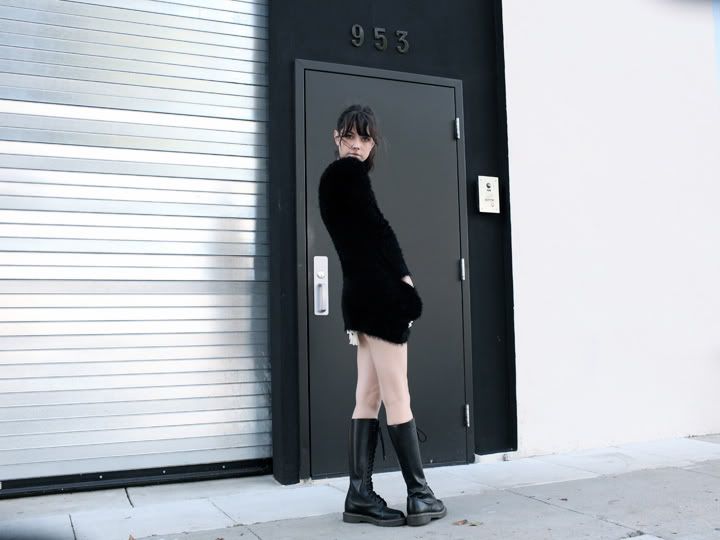 Tank - Vintage / Cardigan - Gift from Hong Kong / Skirt -
LF
/ Boots -
Dr. Martins
/ Necklaces -
F21
Suspenders -
UO
He's in love with rock'n'roll, whoa
He's in love with gettin' stoned, whoa
He's in love with Janie Jones, whoa
But he don't like his boring job, no
He's in love with rock'n'roll, whoa
He's in love with gettin' stoned, whoa
He's in love with Janie Jones, whoa
But he don't like his boring job, no
And he knows what he's got to do, he knows, he's gonna have fun with you, you lucky lady
And he knows when the evening comes when his job done is done he'll be over in his car for you
- Clash
I love mixing and matching vintage with new pieces....
And this outfit shows it!
I paired my vintage harley tank with my new polka dot skirt from
LF
and paired them with my tall
Doc Martins
which give the look a bit of a rock n roll punk vibe.
Happy Hump Day!
xo
J