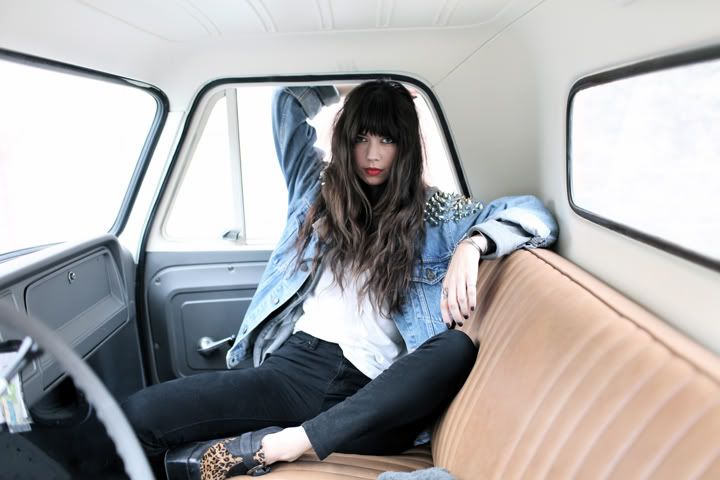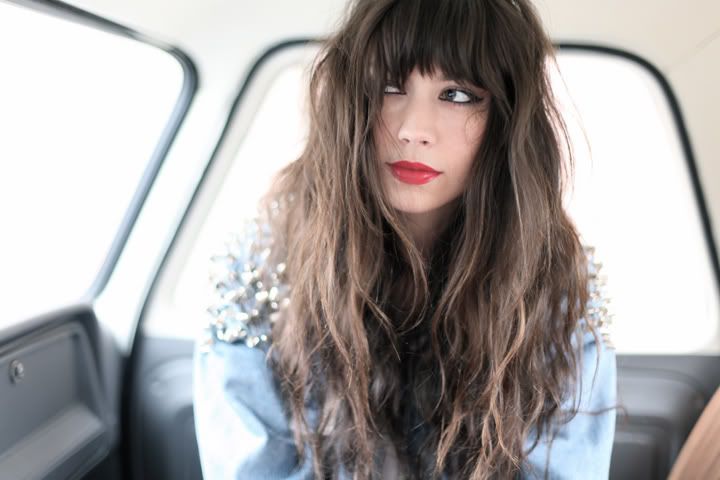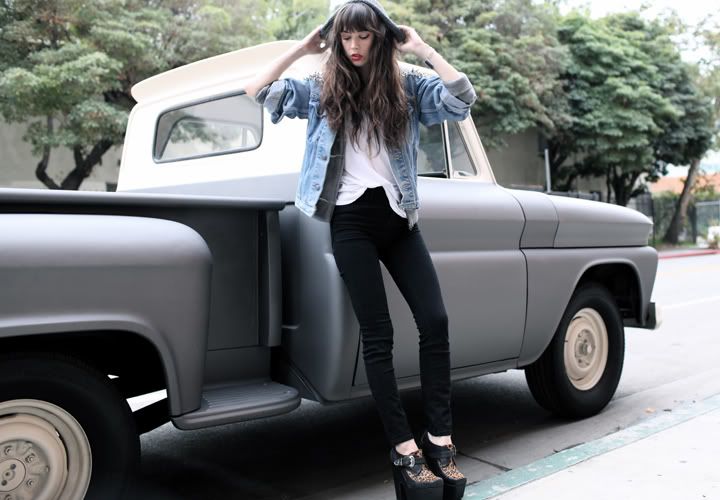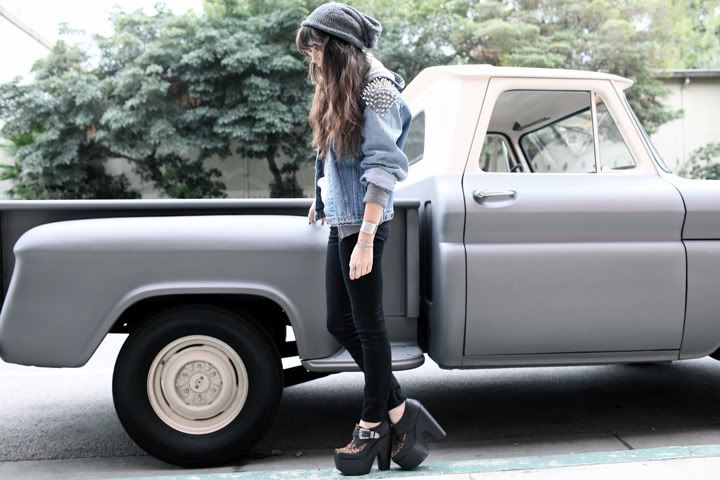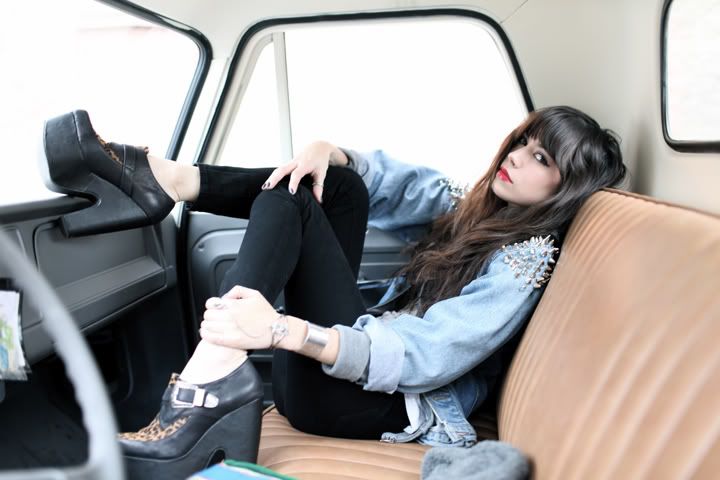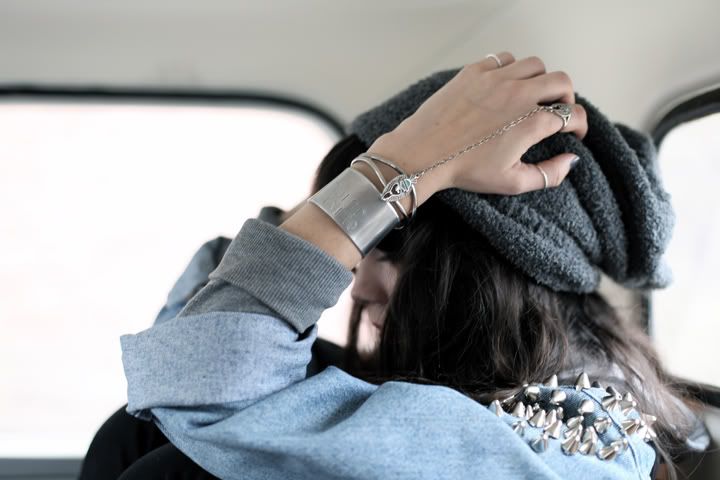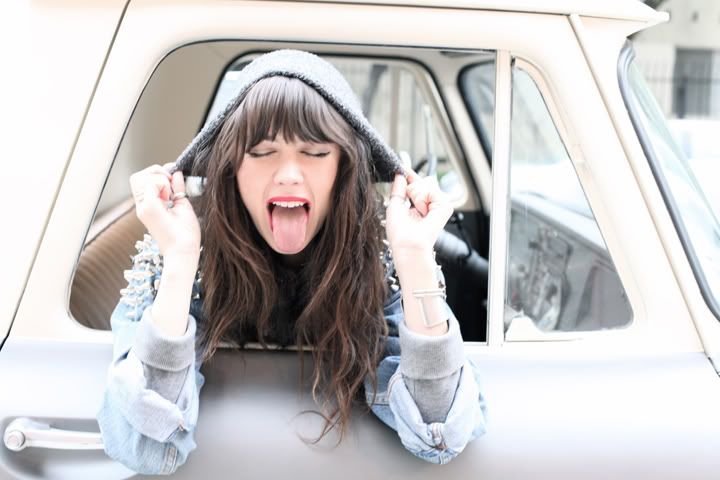 Well, she was an American girl
Raised on promises
She couldn't help thinkin'
That there was as little more to life somewhere else
After all it was a great big world
With lots of places to run to
And if she had to die tryin'
O yeah, all right
Take it easy, baby
Make it last all night
She was an American girl
-Tom Petty
Seriously, how Amazing is this studded denim jacket??!!
I was dying when I spotted it at LF and on one of their Trend Reports...
I knew it had to be mine and I'm so happy I now own it.
It will be that one special piece that you throw on over any outfit and look effortless!
Oh and did you see that amazing cuff I'm wearing?
It was a surprise from my bf, he made it himself and carved
Olive Juice, on it....
I definitely have myself a keeper!
xo
J