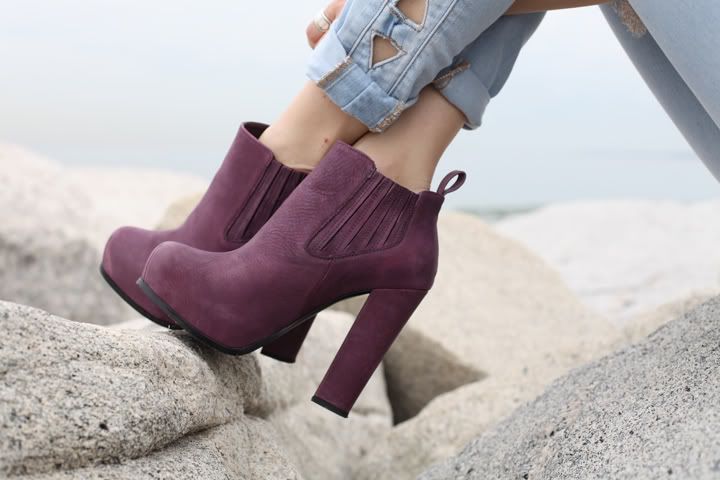 Singing in the sunshine, laughing in the rain,
Hitting on the moonshine, rocking in the brain
Got no time to pack my bag, my foots outside the door.
Got a date, can't be late for the high hopes hailla ball.
Singing to an ocean, I can hear the ocean's roar.
Play for free, play for me and play a whole lot more.
Singing about the good things and the sun that lights the day.
I used to sing on the mountains, has the ocean lost its way.
- Led Zeppelin
I am obsessed with this shag jacket!!
I love the colors in it, it makes it easy to pair with pretty much anything.
The shag gives any outfit a nice rock n roll vibe...
xo
J