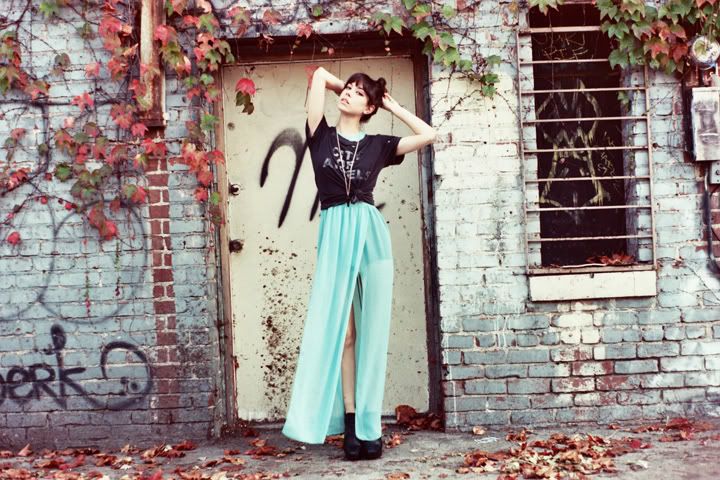 On Jen...
Tee - UO / Dress - LF Stores / Boots - Sam Edelman
Can't help myself but count the flaws
Claw my way out through these walls
One temporary escape
Feel it start to permeate
We lie beneath the start at night
Our hands gripping each other tight
You keep my secrets hope to dies
Promises, swear the sky
The bittersweet between my teeth
Trying to find the in between
Fall back in love eventually
Yeah yeah yeah yeah
- Naked and Famous
This sheer dress was one of my FAVE scores from the sale that LF had awhile back...
It's just so dreamy, the way it moves when you walk, it makes you feel special.
Now because it so pretty I wanted to edge it up so I added this holey tee.
I like how you can see the color of the dress where the holes are...
And of course my studded Sam Edelman's seemed like a match made in heaven!
xo
J