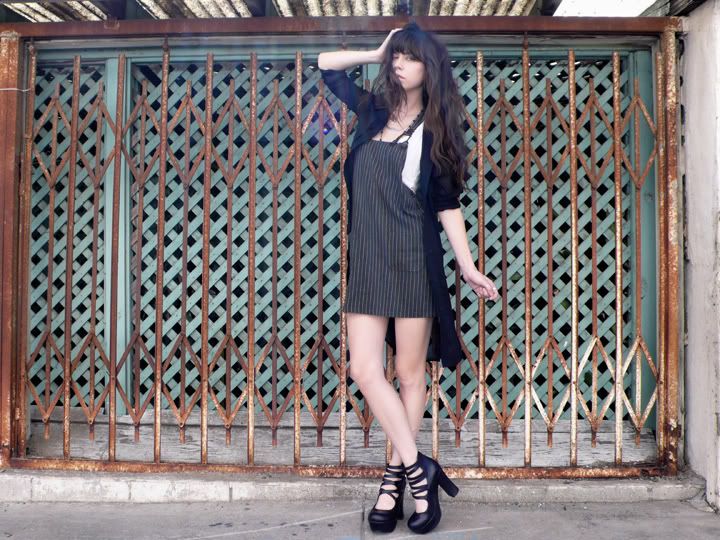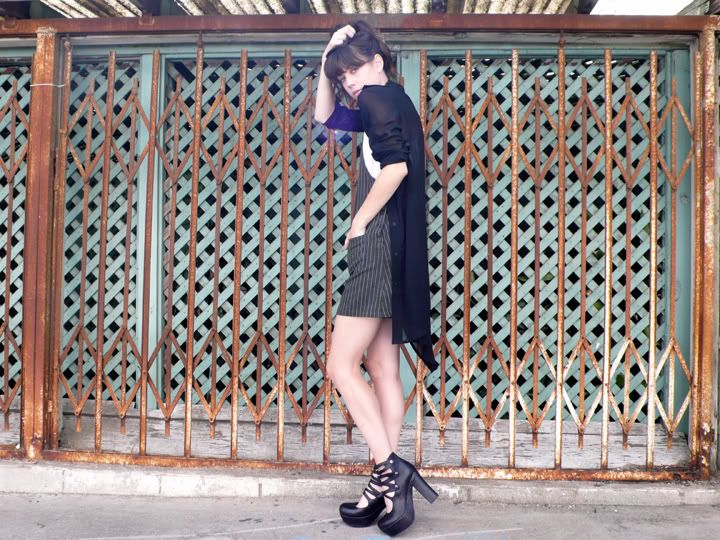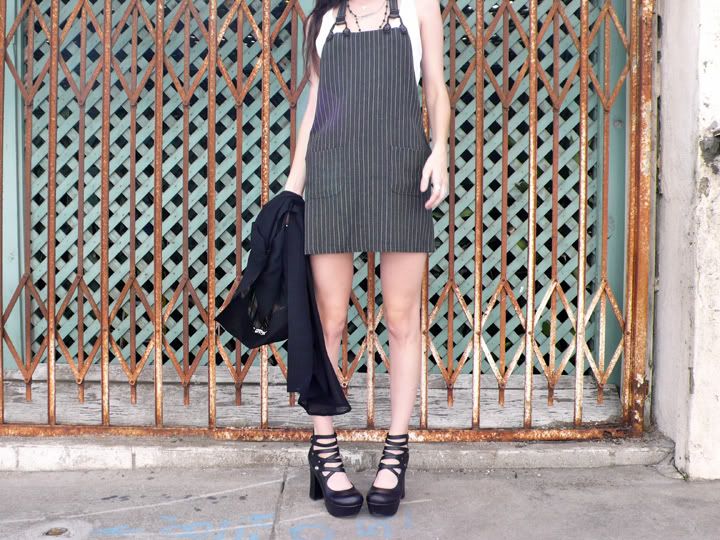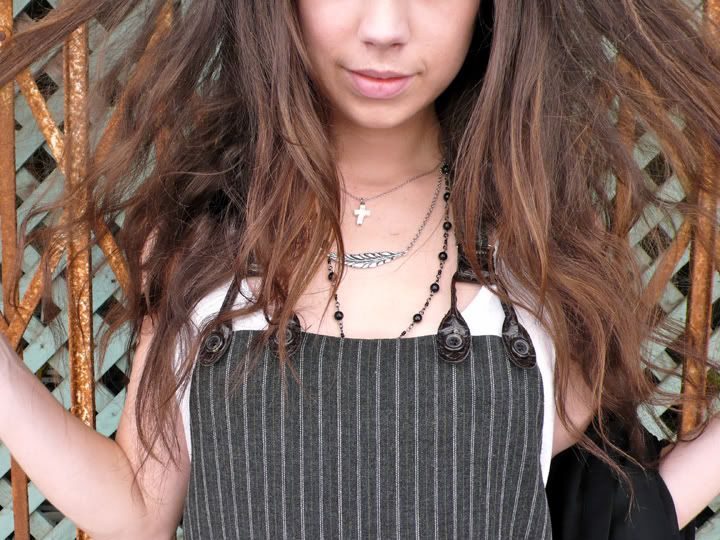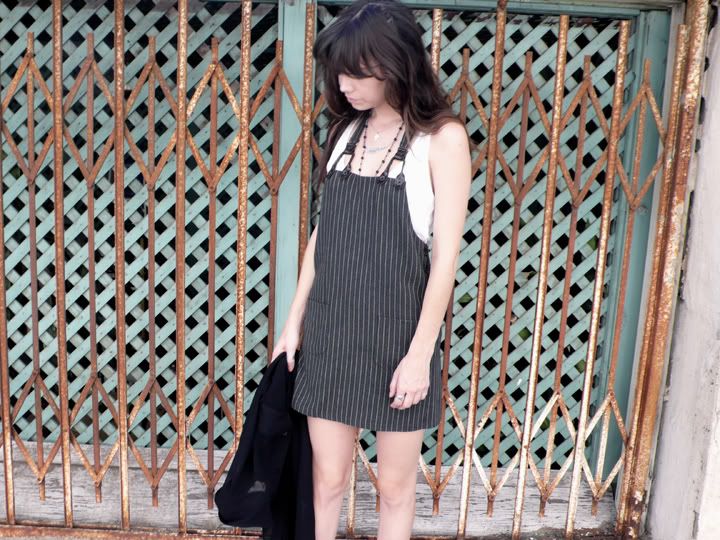 On Jen...
Tank - Matix / Jumper - Vintage / Blouse - Again / Shoes - Chloe Sevigny x Opening Ceremony
Take this pink ribbon off my eyes
I'm exposed
And it's no big surprise
Don't you think I know
Exactly where I stand
This world is forcing me
To hold your hand
'Cause I'm just a girl, little 'ol me
Don't let me out of our sight
I'm just a girl, all pretty and petite
So don't let me have any rights
- No Doubt
I was a bit inspired by Empire Record or one of the Clueless girls gone slightly grunge...
I LOVE jumpers like these because they are fun to funk up.
They are also on of those pieces that you can style about a dozen ways
and lets be honest those are the pieces we all want in our closet!
As soon as it actually gets cold here in LA, I'm going to pair it with tights and a sweater.
xo
J