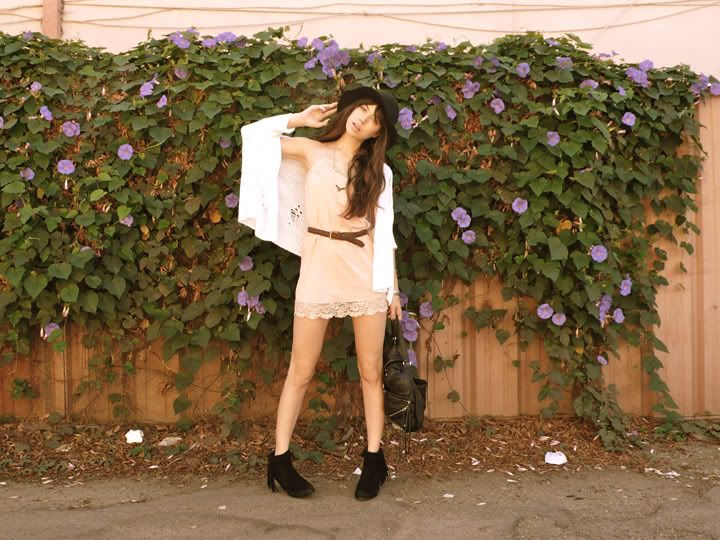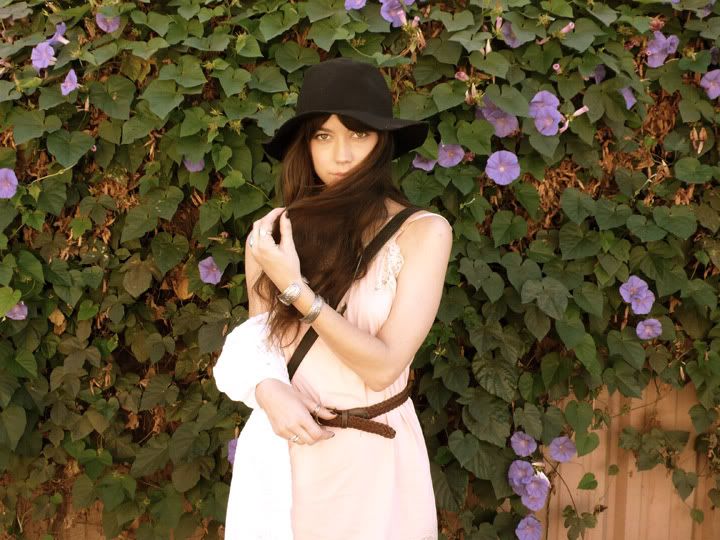 On Jen...
Dress & Belt - Vintage / Cardigan - LF Stores / Boots - Sam Edelman / Purse - Shoedazzle
Hat - Borrowed from Boyfriend
When you find your way
Then you see it disappear
It's all right
Though your garden's gray
I know all your graces
Someday will flower
Oh, ooh, whoa
Oh, ooh, whoa
Sweet sun shower
Oh, in a sweet sun shower
- Chris Cornell
Though it is Fall we are still having summer weather here in LA!
And....
Even though I am ready for Fall weather it was nice to throw on a light summery dress...
I love love love, the look of lingerie inspired dresses
Especially paired with a casual bootie, it makes this dress a more everyday wearable item...
xo
J