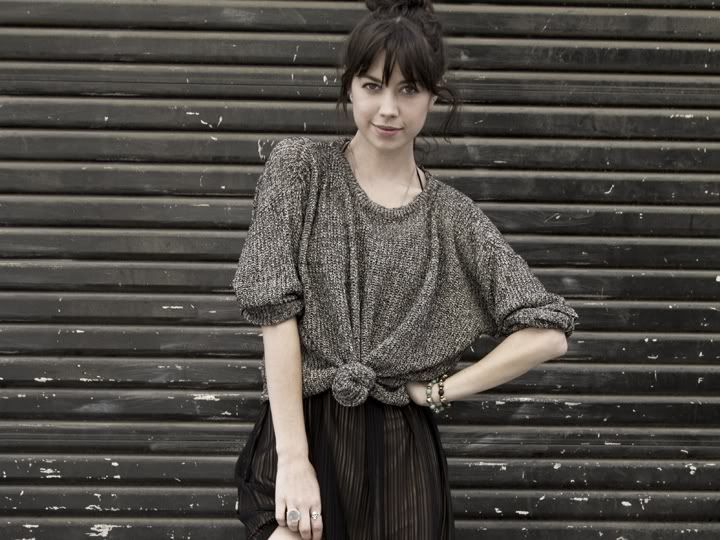 Sweater - Brandy Melville / Dress - Walter / Shoes - Converse / Bracelets - Vanessa Mooney
As you lonely people
Keep on running around my door
Yes, you lonely people
Keep on begging
Beg for more
And I'll cry for you
Yes I'll die for you
Pain in my heart it is real
And I'll tell you now how I feel inside
Feel in my heart it's for you

It's for you
Only you
It's for you


I'll never try
I'll never die
I'll never push for you people
I'll tell you how I feel
I'll never lie
I'll never cry
I'll never try for you people
I'll tell you, yes it's real
And you lonely people
Keep on passing time away
Yes you lonely people keep on passing,
Pass away
- Far
So....
Lately I have been into wearing my nicer dresses (that you may think to pair with heels)
with my good ol' chuck taylors!
There is something fresh and care free about wearing a beautiful dress with your
fav tennies...
I'm loving this dress by Walter it is spot on trend with sheerness and double slits...
For me it is the perfect flowy spring dress!
xo
J