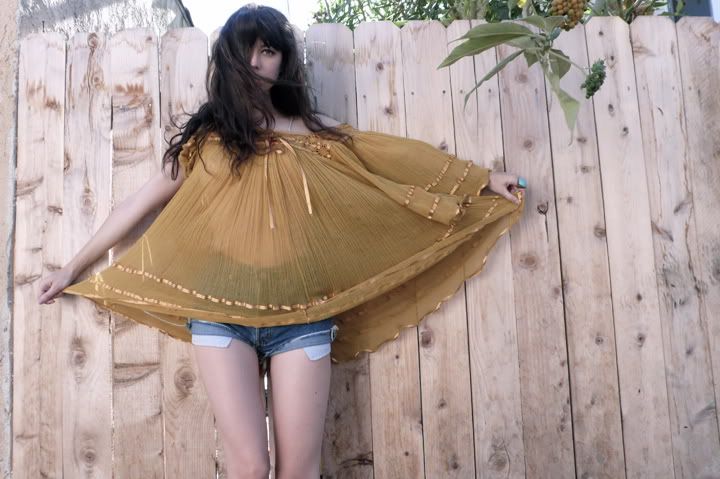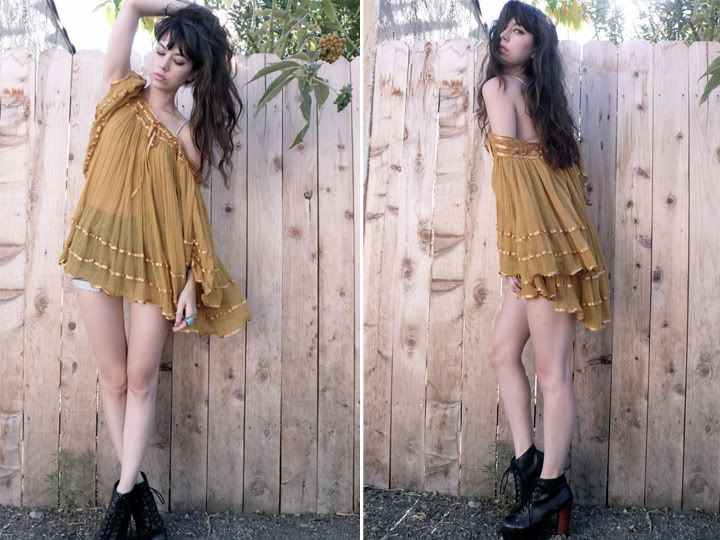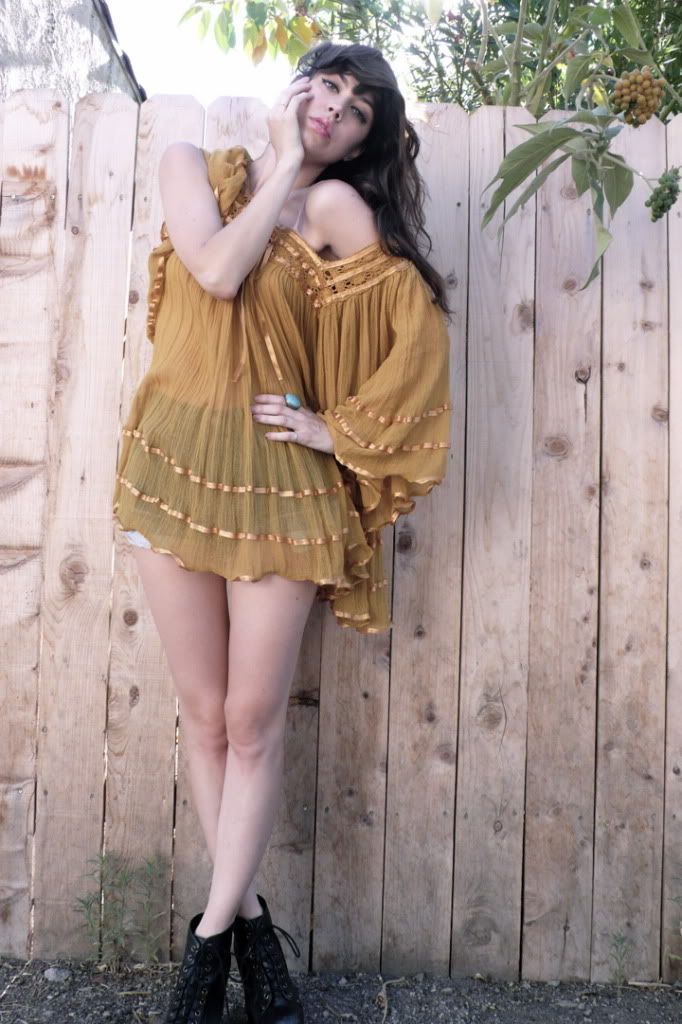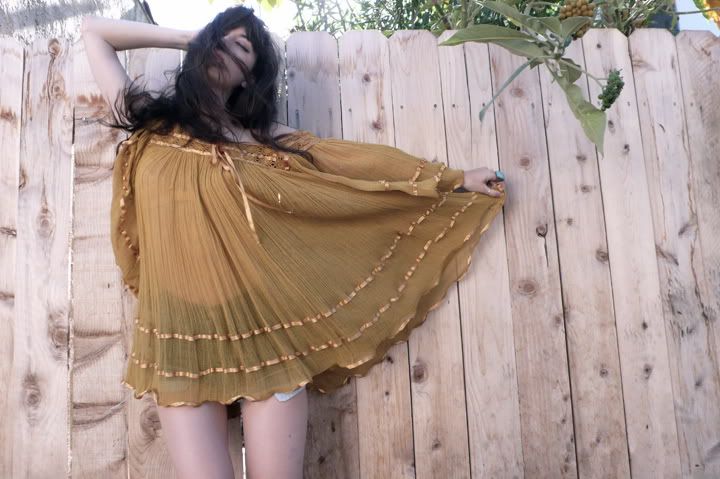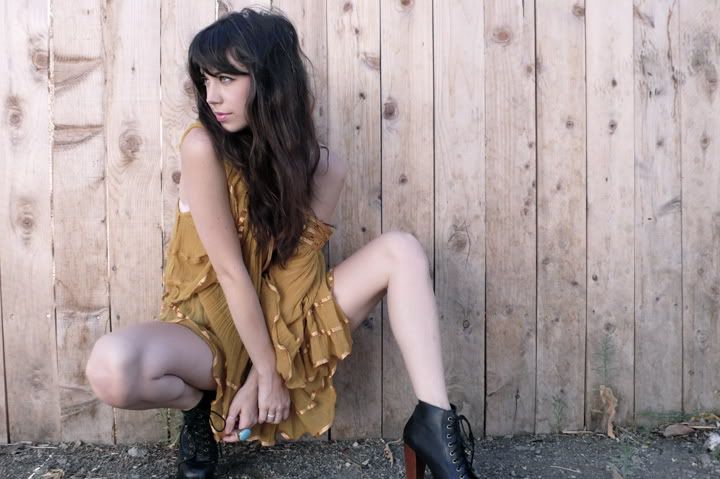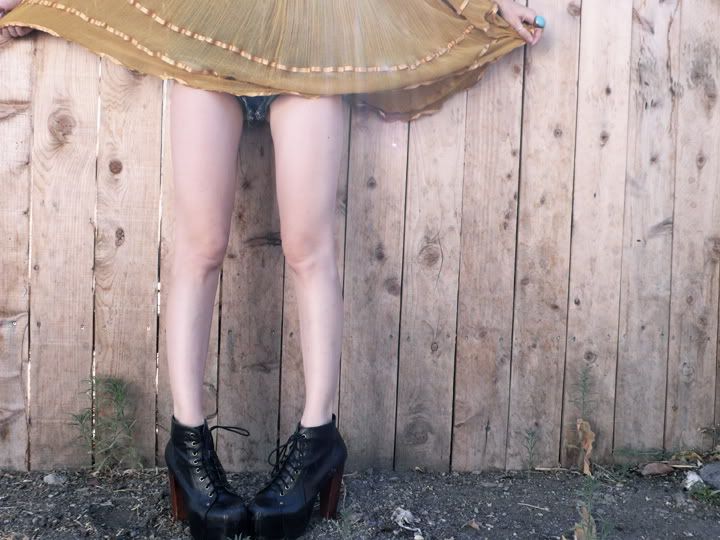 On Jen...
Tunic Dress - Vintage / Shorts - DIY / Boots - JC / Ring - F21
Steam's working, I see it in everyone
Like a lost idea under a light bulb sun
Your eyes, ready for takeoff, melt in your head
What a beautiful state we're in
Jailers in mind are all dead
I love you so much, never forget
Our love, our secrets, coming undone
What a beautiful state we're in
Goodnight, another bad morning
- The Kills
I love the whimsical flowy look this tunic has...
When it's as hot as it has been you crave pieces like this where you can feel the breeze go through it and touch your skin...
I like pairing it with the Litas to keep the look a bit tough and not to pretty.
AND congrats to Ashley Yano for winning the Leyendecker giveaway!
xo
J