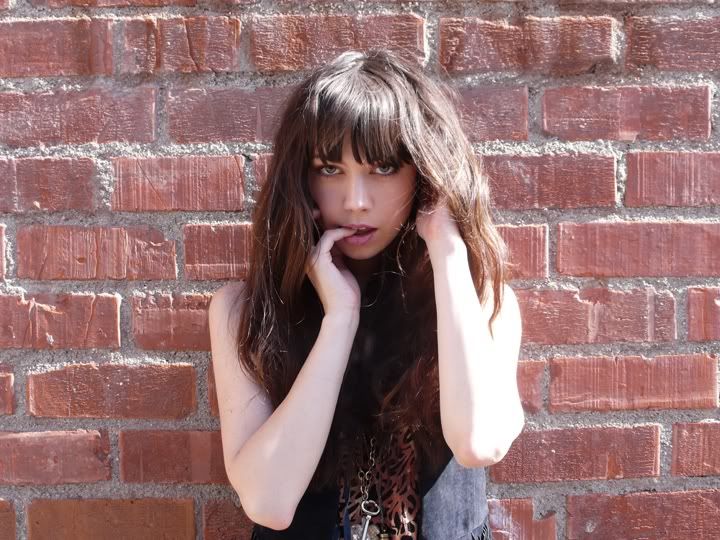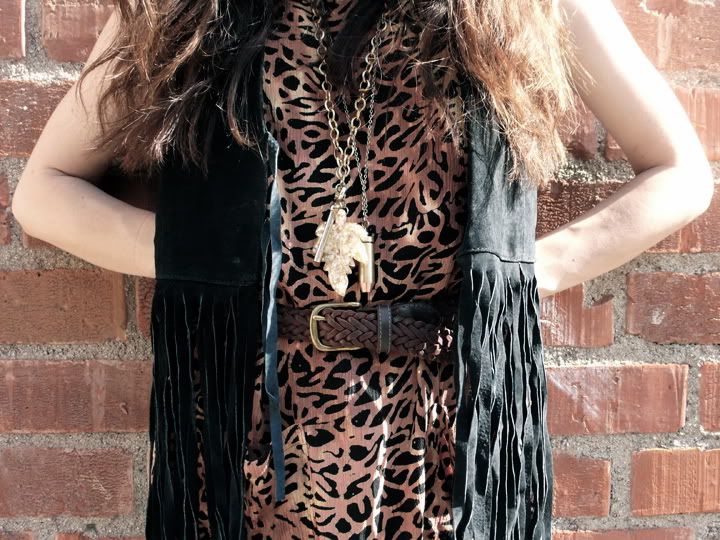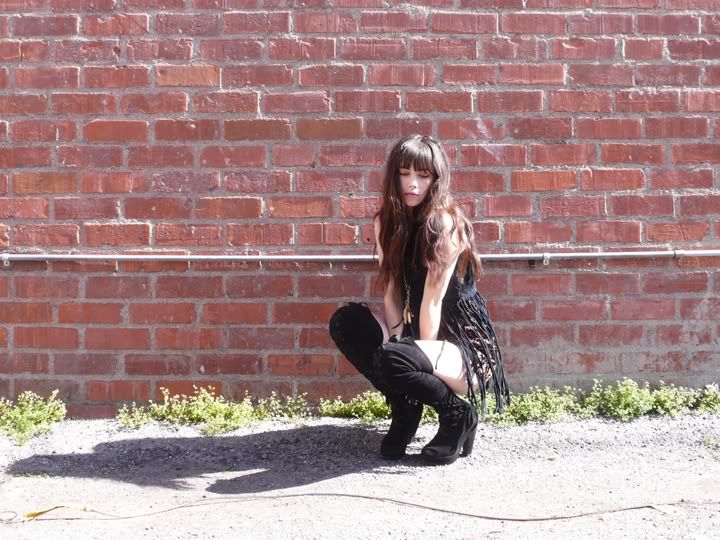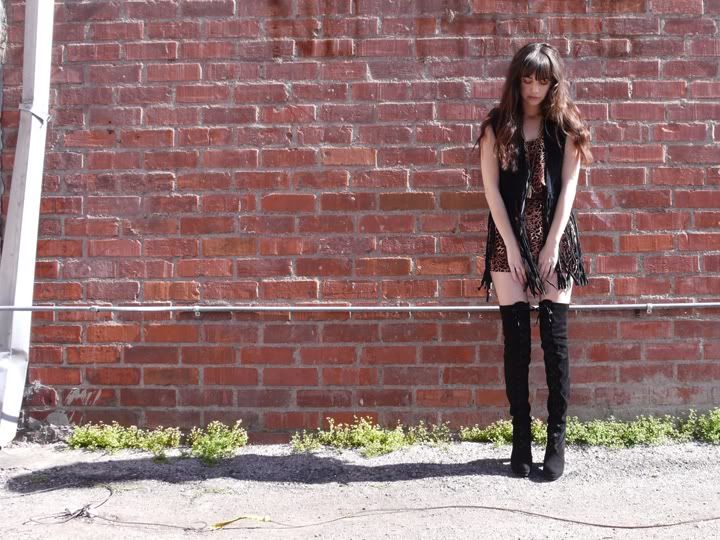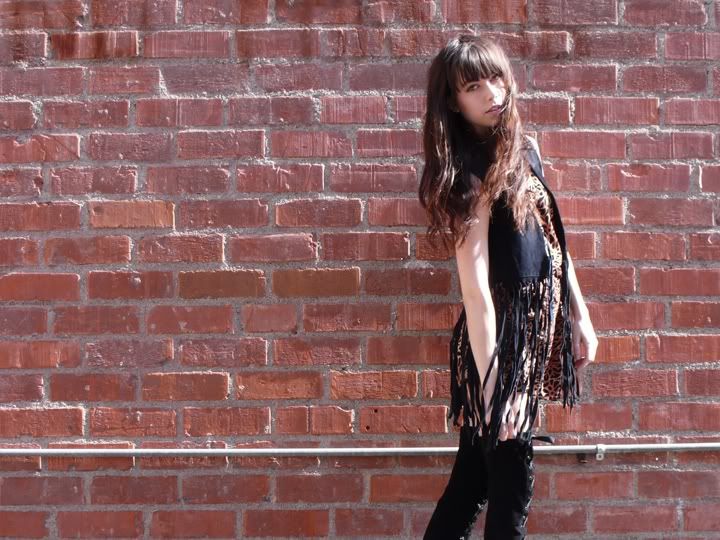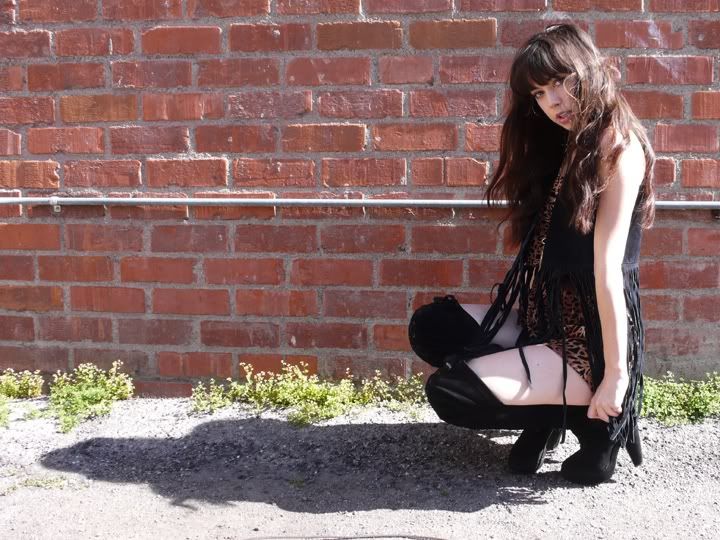 On Jen...
Dress & Vintage - Vintage / Boots - Robert Clergerie
Have mercy, baby on a poor girl like me,
You know I'm falling, falling, falling at your feet,
I'm tingling right from my head to my toes,
So help me, help me, help me make the feeling go
'Cause when the loving starts and the lights go down,
And there's not another living soul around,
Then you woo me until the sun comes up,
And you say that you love me
- Fleetwood Mac
I'm feeling the fringe look....!
And in anything, boots, purses, clothing, hair you name it.
I love how this fringe vest gives my mini dress a fun loving vibe and the thigh high boots...
Well they give it the right amount of edge!
xo J