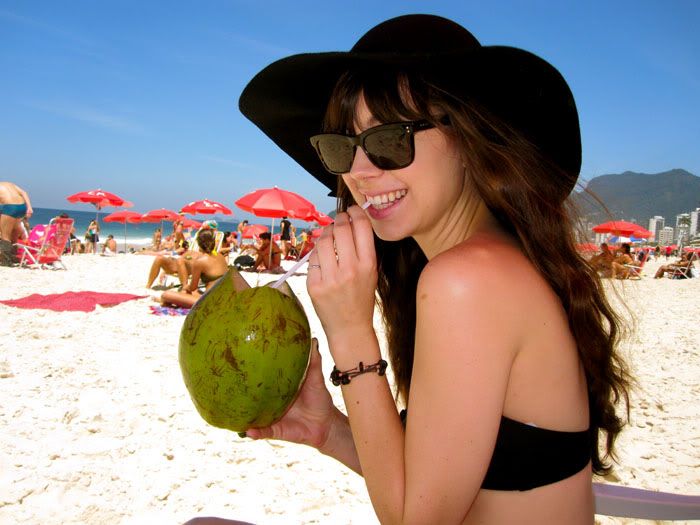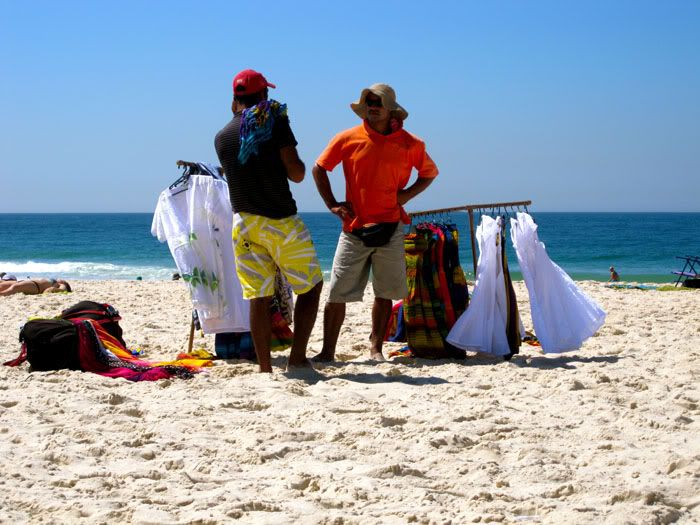 On Jen...
Bikini - Boom Boom (Brazil) / Hat - Vintage / Sunnies - Dita
Her name was Lola, She was a showgirl
With yellow feathers in her hair and a dress cut down to there
She would
merengue
and do the
cha
-
cha
And while she tried to be a star, Tony always tended bar
Across a crowded floor, they worked from 8 till 4
They were young and had
each other
Who could ask for more?
The hottest spot north of Havana
Music and passion were always the fashion
At the
Copa
.... they fell in love
This was my beach day in Rio, which was also my last day in Rio....
But luckily I had all day to do nothing but sit on the beach and watch the locals.
I was amazed at how going to the beach was just a normal part of their day, like getting coffee.
It is just something they do, whether its in the morning before work or after... it seems like they are there.
I fell in love with these beaches.... they have everything you could ask for!
Chairs, umbrella's, snacks, beverages, clothes, jewelry, hats and bikinis!!
And they all come to you!! No joke they walk up and down the beach so no one has to move from their cozy spot. How amazing is that!!
I hope everyone has a great weekend!
I will be finishing my unpacking and having a girls night tonight, which is much needed!