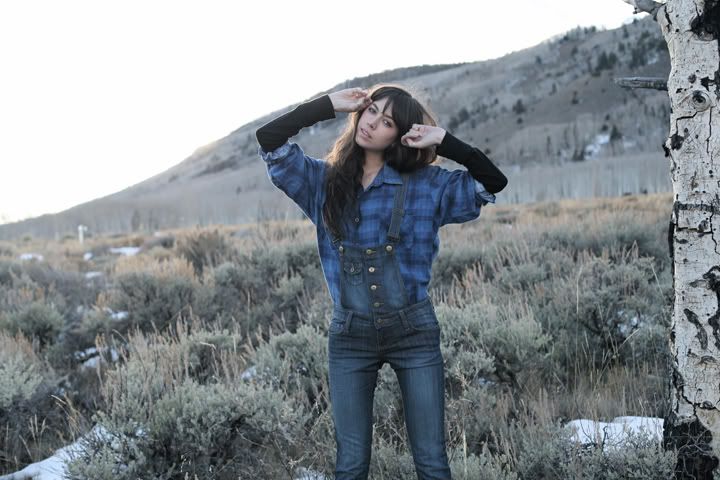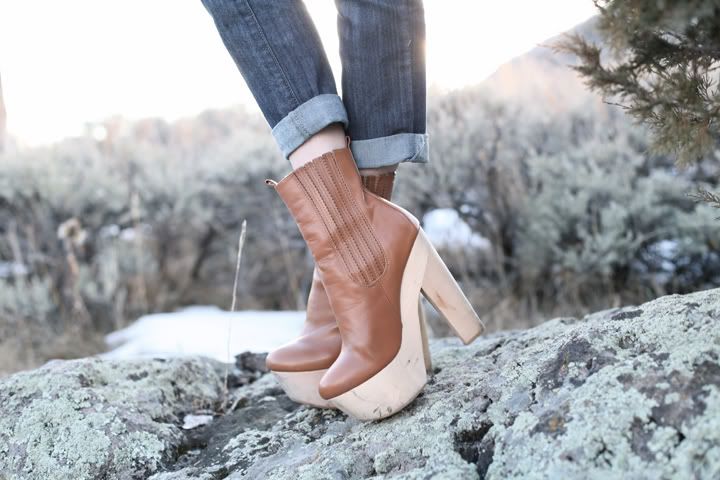 Overalls -
F21
/ Flannel - Vintage / Under Tee -
Gap
/ Boots - Chloe Sevigny x Opening Ceremony
The world is closing in
Did you ever think
That we could be so close, like brothers
The future's in the air
Can feel it everywhere
Blowing with the wind of change

Take me to the magic of the moment
On a glory night
Where the children of tomorrow dream away
In the wind of change
- Scorpions
These are the last of our road trip photos...
We spent the night at a cabin right across from Fish Lake, Utah
It was gorgeous, COLD but beautiful.
I felt my overalls & flannel were beyond perfect for this setting.
Happy Friday and I hope everyone has a great weekend!
xo
J