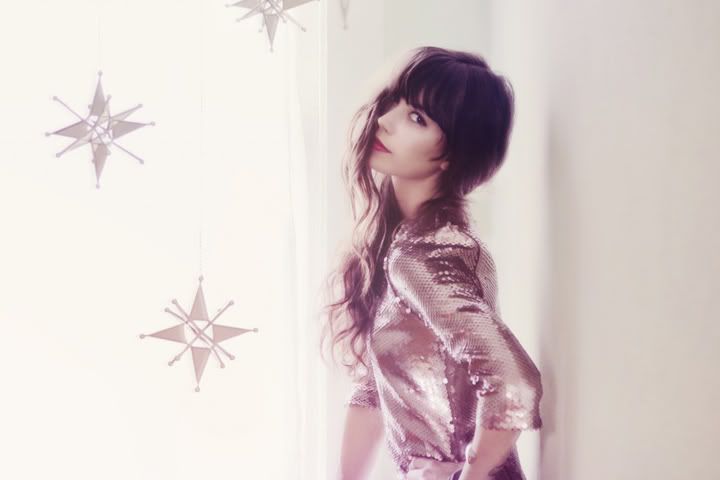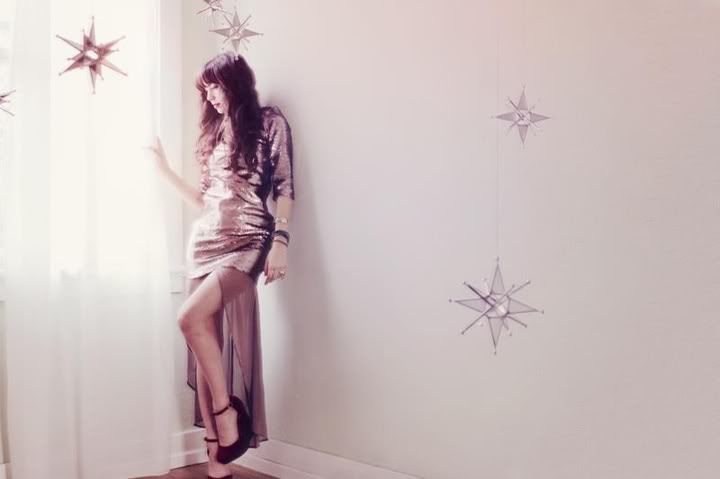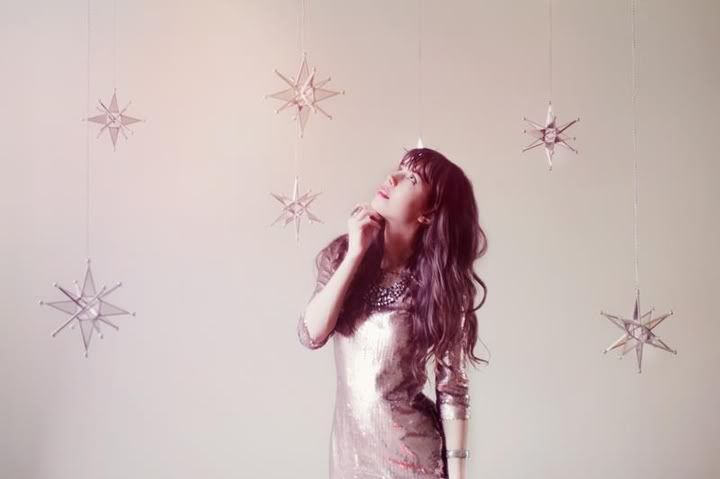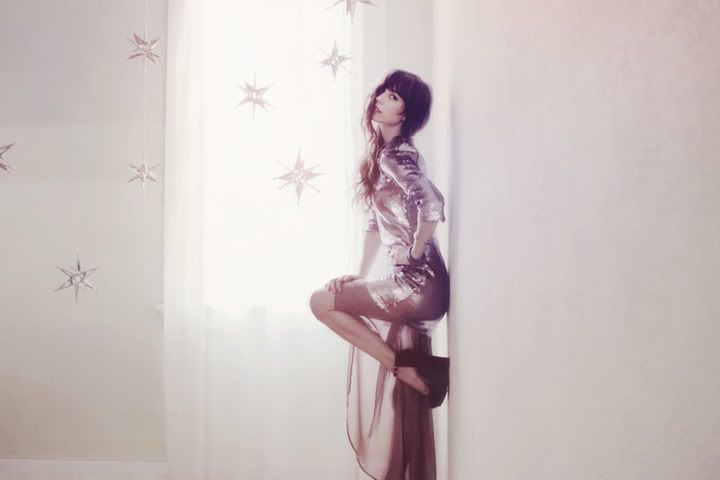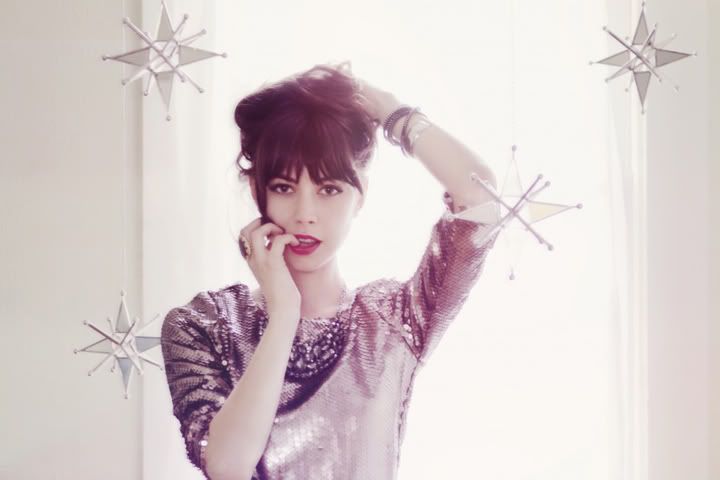 If we took a holiday
Took some time to celebrate
Just one day out of life
It would be, it would be so nice

Everybody spread the word
We're gonna have a celebration
All across the world
In every nation
It's time for the good times
Forget about the bad times, oh yeah
One day to come together
To release the pressure
We need a holiday
I'm so excited to share these pictures with you!
I had a shoot with Threadsence earlier this month and we did a little New Years Eve type shot ...
Liz from Late Afternoon did an amazing job finding these crystal stars and hanging them sporadically.
I will tell you one thing about Liz, that girl is seriously talented when it comes to decorating sets.
Now to the good stuff, my outfit!!
I love love what they dressed me in, very New Years appropriate and easily the belle of the ball!
The layering of the two dresses is so unexpected but it works and makes this outfit look like a million bucks!
If you like what you see then head on over and get some goodies at Threadsence!