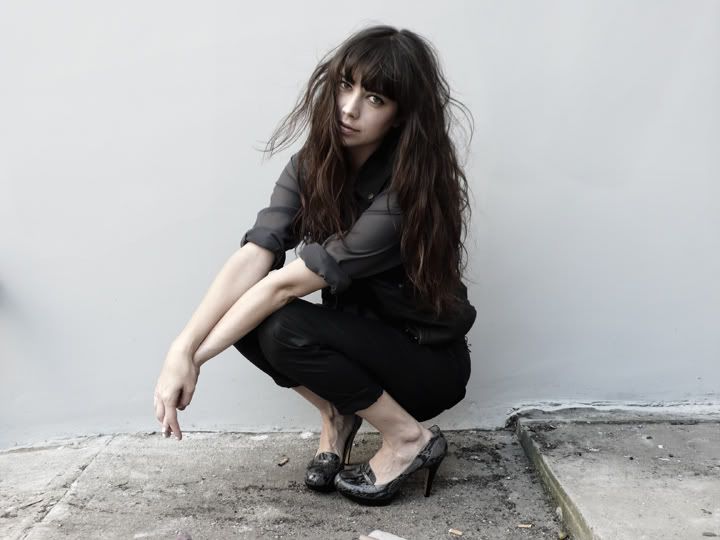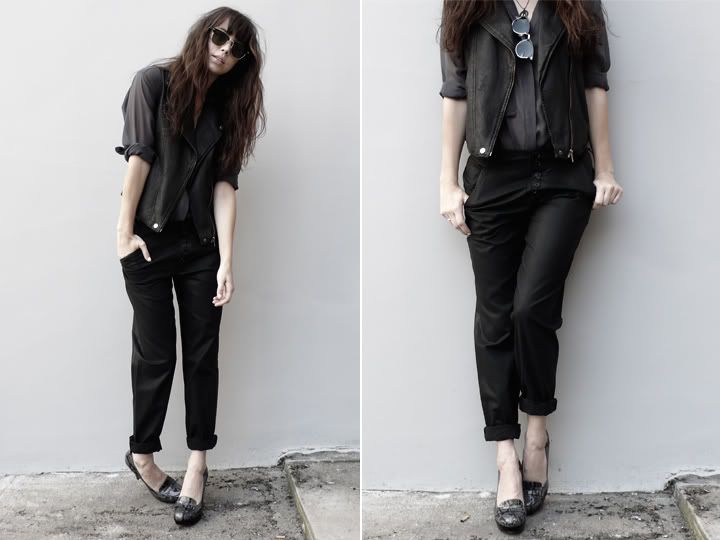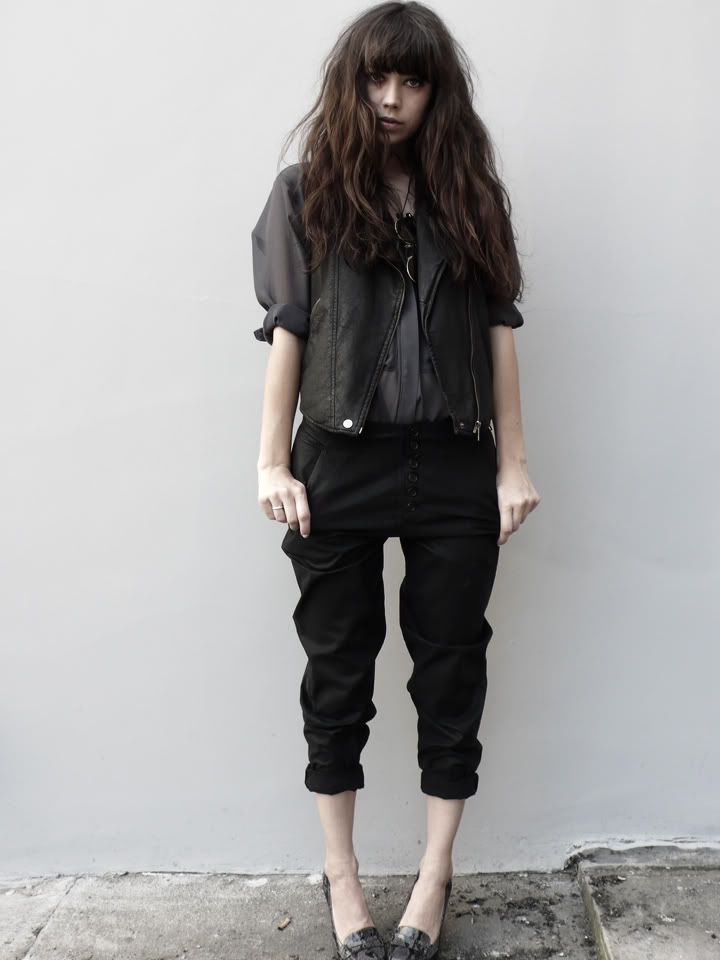 On Jen...
Shoes - Nine West Loafer
Sheer Blouse - Patterson J Kincaid / Trousers & Vest - Kill City
Yeah, it's fine we'll walk down the line
Leave our rain, a cold trade for warm sunshine
You my friend I will defend
And if we change, well I love you anyway
Everyday it;s something
Hits me all so cold
Find me sittin' by myself
No excuses, then I know
- Alice in Chains
Sooooo....
I was one of the lucky bloggers that Nine West picked to style their new loafer!
And, well since it's a fall shoe I decided to go with a trouser and layer on top....
The loafer is such a classic shoe but it's fun to funk it up.
Like in their video above, with the socks... I LOVE!
You know I will definitely be sporting it that way...
ALSO..... If your a fan of Nine West on
facebook
starting today you can enter to win their ENTIRE
fall lookbook...
Do you realize how many shoes that is??!!!
Go!
xo
J