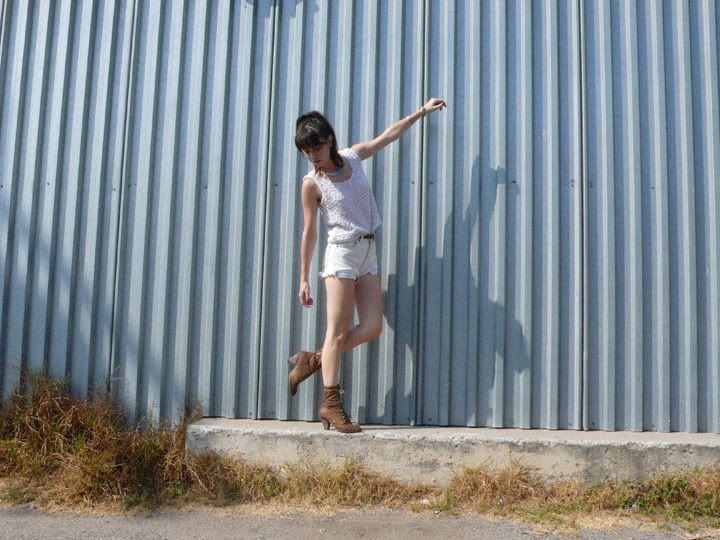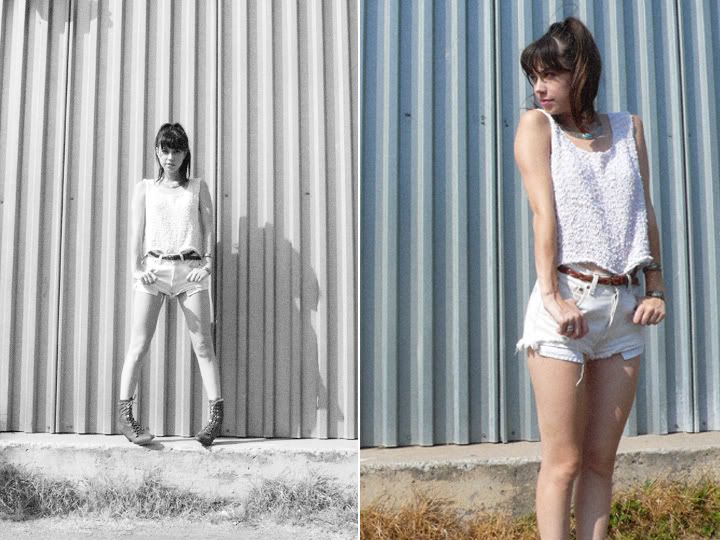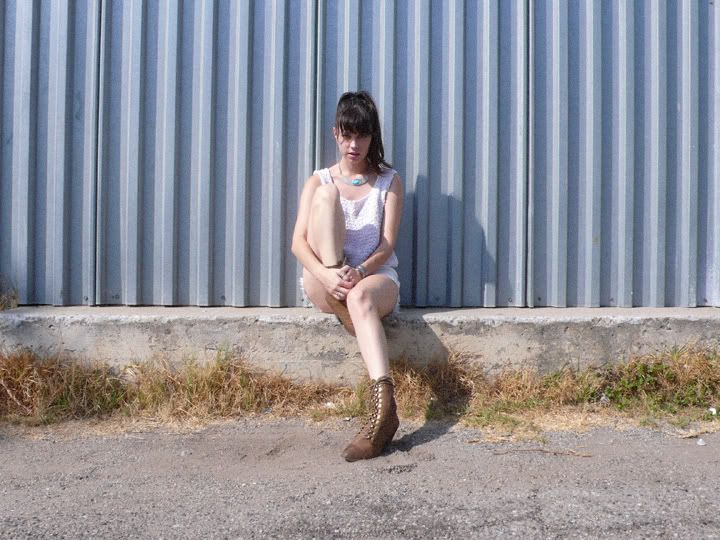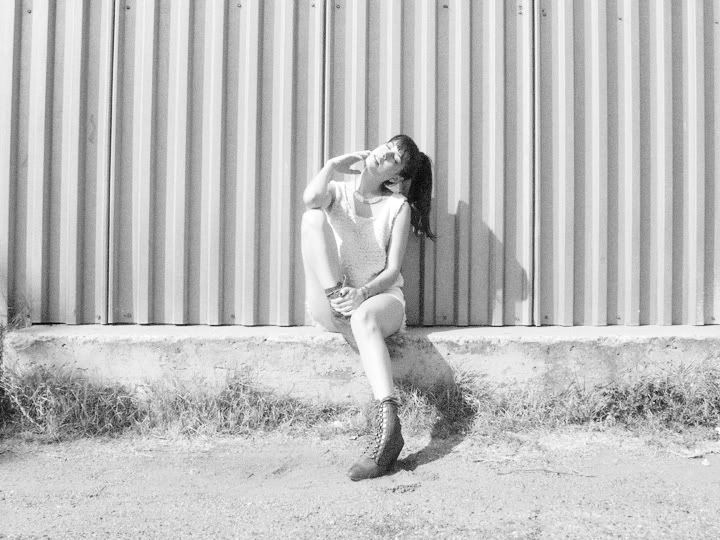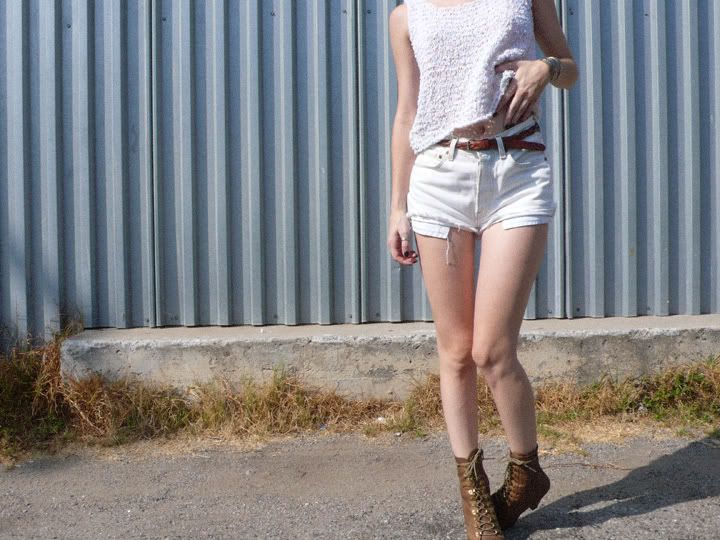 On Jen...
Top - Gifted by
Shoppalu
/ Shorts - DIY / Boots - Jeffrey Campbell
She lives on Love Street
Lingers long on Love Street
She has a house and garden
I would like to see what happens
She has robes and she has monkeys
Lazy Diamond studded flunkies
She has wisdom and knows what to do
She has me and she has you
- Doors
Sooo, summer is ALMOST over,
so I have to wear my shorts as much as I can before I start pairing them with tights....
I wanted to wear a combination of light and airy colors.
I was so excited to receive this knit tank from Shoppalu!
I love it because with the mix of colors in it, it reminds me of cotton candy.
xo
J