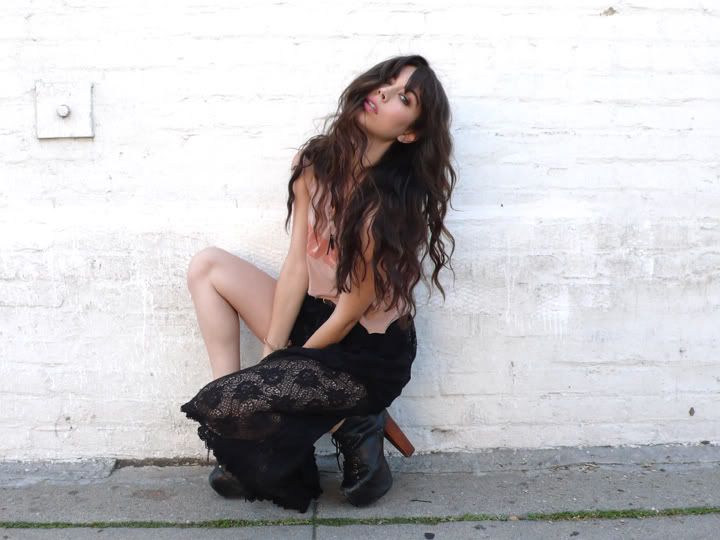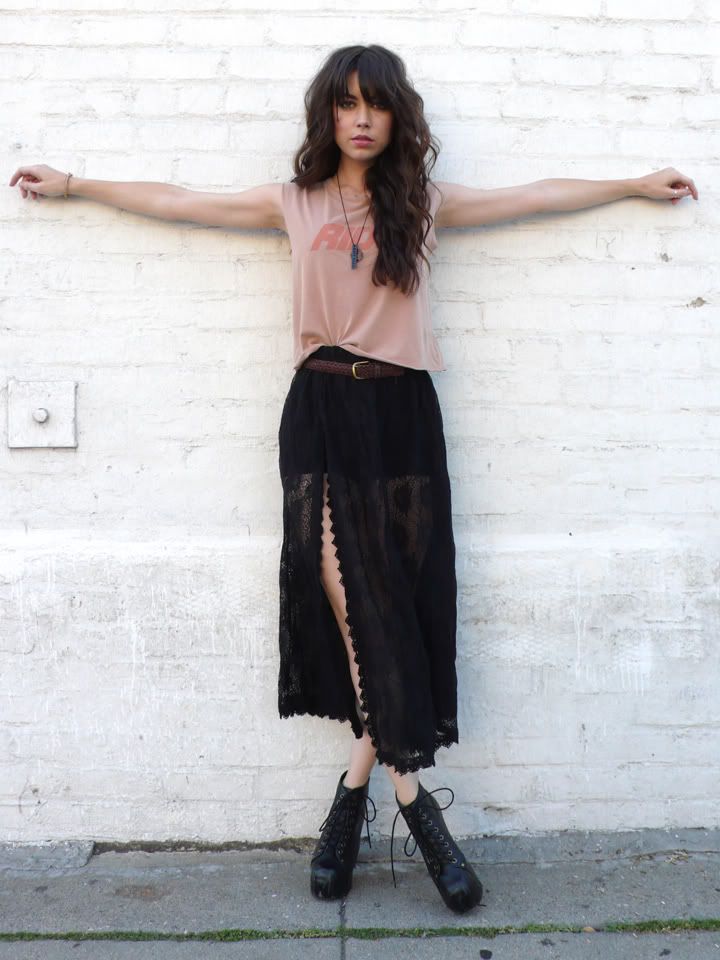 On Jen...
Top - Kill City / Skirt - c/o The Scarlett Room / Shoes - JC / Belt - Vintage
Sometimes I feel like
My life's a catastrophe
Can't understand why
It seems like it has to be
Sometimes I feel like
It's all opened up for me
Nothing's impossible
I am inconquerable
No one can make you
Do what they want to
You know you're stronger
Than lies that they tell you
- Guns n Roses
I was so excited opening a package and receiving this awesome skirt from The Scarlett Room.
I love the sheer and lace trending that is going on right now,
but this skirt is extra special because of the high slit add's the perfect finish to it....
Throwing on a tee helps turns this outfit into a casual look!
xo
J