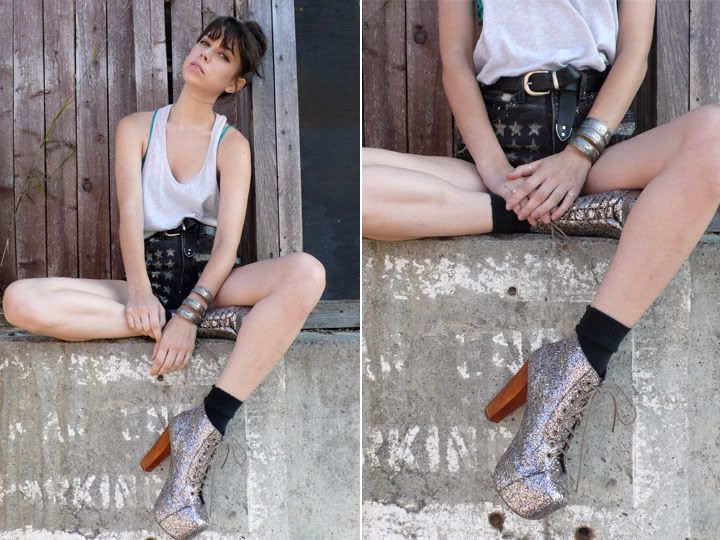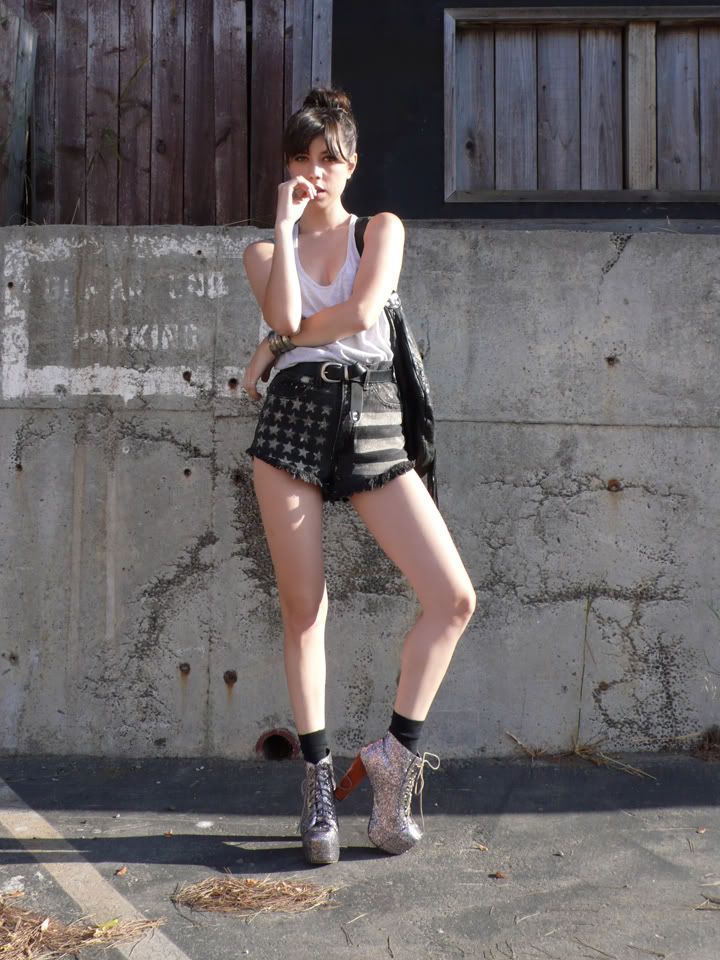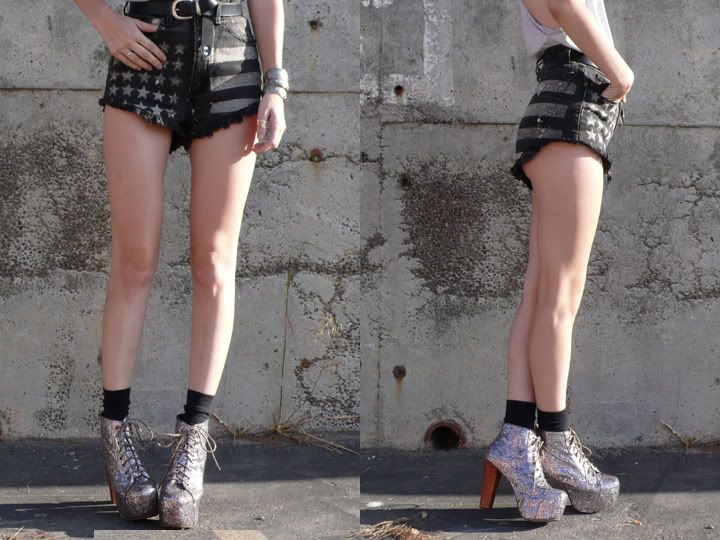 On Jen...
Tank - Random / Shorts - Omen Eye / Boots - JC / Bra - Honey Dew / Purse - Tammi Lyn
When mornin' comes and the
Sun shines bright
You gonna need someone
Someone that treat ya right
So don't walk out
When you wake up
Let's give it a chance girl
Let's give it a shot
Give it a shot now
Glitter, don't deceive me
Gotta believe me
Only need your love
Glitter there's no other
You're beautiful
I only want you
- Motley Crue
Glitter, Glitter, Glitter!!!
I have been eyeing these Lita's since they came out...
And when I found them at the LF sale it was an absolute given they were coming home with ME!
As for these Ah-Mazing shorts they were gifted to me by the absolute creative genius
Alana of Omen Eye...
If you have not seen what she can do with a pair of cut offs then definitely check her out
by clicking
here
...
Happy Wednesday!
xo
J