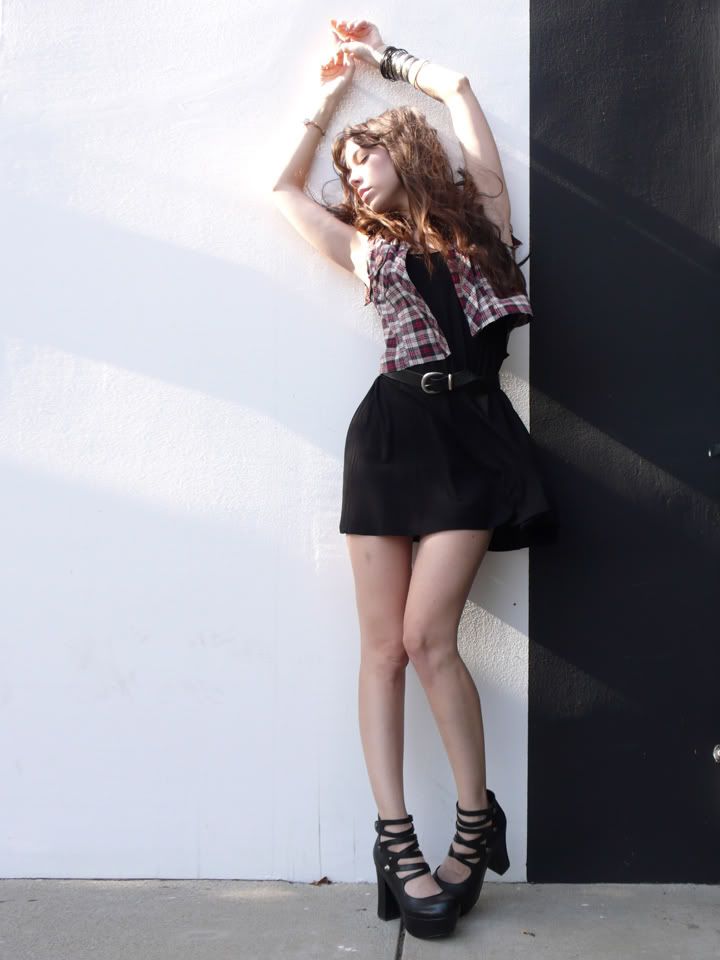 On Jen...
Dress - H&M / Vest - DIY / Shoes - Chloe Sevigny for OS / Belt - Vintage
Now maybe
I didn't mean to treat you bad
But I did anyway
Now maybe
Some would say your life was sad
But you lived it anyway
And so maybe
Your friends they stand around
They watch you crumble
As you fall onto the ground
- Candlebox
I fell in LOOOOVE with these shoes as soon as I saw them!
And the best part is... they are extremely comfortable.
They have a bit of a punk vibe to them with all the straps....
Kinda like a Courtney Love thing going on with them.
To add to the grunge affect I added the flannel that I cut up.
I cut off the sleeves and made it more into a crop top!
Hope yo are all having a good week!
xo
J